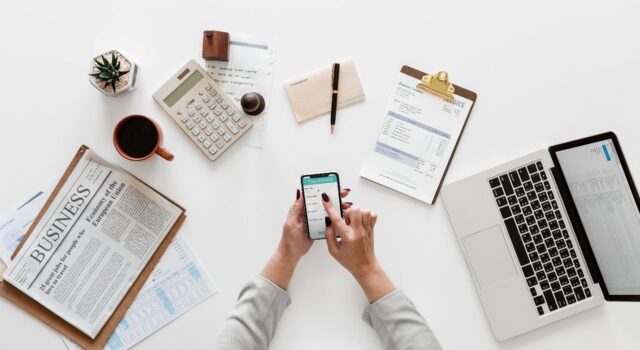 When running a business, financial stability and growth may be the most critical goals to accomplish. For that reason, almost everything you do on a day-to-day basis occurs with the financial stability of your company in mind.
In today's world of cutthroat competition, endless logistics problems, rapid employee turnover, and heightened inflation, stability may seem elusive. The good news is that there are a few things that any business owner can do to increase their chances of success thorough a more stable economic outlook.
Establish a Healthy Emergency Fund
You may keep a petty cash fund around at work, but what resources do you have in place in an emergency? During the initial stages of the COVID-19 pandemic, most of the world struggled to come to terms with such an unexpected medical disaster. For businesses, the most significant lesson to be learned is that you always need to be prepared for an unexpected financial disaster.
Before you make any major spending decisions, ensure that you've accumulated an emergency fund to allow you to survive the next obstacle.
Partner with a Debt Collection Agency
One of the easiest ways to improve your financial outlook is to protect your company against debtors and unresolved payments owed to your accounts receivable department. If you already have unpaid invoices that you are aware of, now is the time to contact a commercial debt collection specialist to get started on recovering your lost income.
Pre-collection Services
Another way that a collection agency can help to improve your company's financial stability is to offer you pre-collection services. This means that you'll be outsourcing your accounts receivable to collections experts who can ensure that every bill is paid on time. Such services are highly beneficial in the longterm because they allow you to avoid unpaid debt to your company before it can occur.
Cut Back on Small Expenses
Sometimes organizing your budget differently is the best way to find financial resources that you didn't realize existed. Small expenses are all too easily overlooked but can accumulate rapidly. When you keep better track of spending and factor in the smallest details into your budget, you'll be able to reign in your spending for an improved long-term forecast.
Plan for the Future
The only way that you can succeed in projecting your company's financial stability into the future is to plan further ahead than usual. If you're only ever concerned about how your company stands in the next financial quarter, you may be overlooking dangerous road bumps further down the line. Take some time to consider long-term factors that a smaller scope won't allow you to see.
When you're looking to improve the financial outlook of your business, it never hurts to contact an expert for advice. When it comes to the issue of unpaid income owed to your business, those experts are debt collectors. Get in touch with a collection agency today.