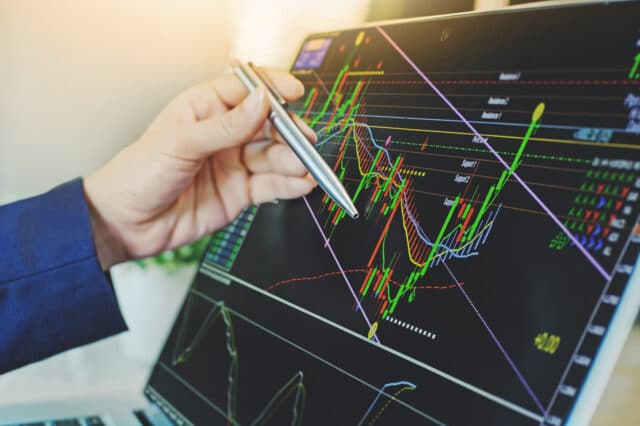 Anyone who decides to try his hand at any form of trading knows that there are many things they will have to take care of. Trading is not only a time-consuming process and requires your utmost attention, but it also requires you to use numerous tools for ease of transactions.
Fortunately, trading tools are available online, and anyone who wants to use them can access them as often as they can. However, figuring out how to use the different tools takes time and may even turn some people away. So, knowing what tools you need and when you need them can be the difference between turning you from a beginner investor to an expert, and losing all your money. 
This article discusses some of the tools that every beginner investor should use.  
1. Stock Charts 
Stock charts are a visual way to tell at a glance how a stock has performed over time. You can use trading charts to see which stocks are performing well and which ones aren't. If you're looking for a specific company, you can use the resources online to find out when its next earnings release will be.
Trying to make sense of these data may seem intimidating at first. However, with a bit of practice and some help from the right tools, you'll be analyzing charts like a pro in no time. Remember that the first step to using stock charts is to pick the right software that gives you all the information you need. 
2. Trading Platforms 
Online trading platforms are notable tools for beginners as they provide an easy way to keep track of multiple accounts, trades, and positions all in one place. They also have access to a wide array of information about their investments, so you will always know what your total portfolio is worth and how each individual's asset is performing.
To get the most from your online trading platform, you should understand the basics of stock charts and how to read them. This can help you spot trends, make educated investing decisions, and maximize your chances of long-term success.
3. Mobile Apps
Paying a premium to buy or sell a stock is one of a new investor's most common mistakes. Thankfully, there's a way now to skip that fee and save yourself some money. A mobile trading app lets you trade in real-time on your phone or tablet. There's no more waiting for the market to open or close while you're at work or on vacation. Accessing your portfolio on the go is a significant advantage for beginner traders. You can check in on the markets when you're away from your desk, and you can also make trades if you see the right opportunity.
Those with a mobile trading app are much more likely to trade frequently than those who don't, and that's a good thing. The more trades you make, the more opportunities you have to profit from short-term market swings.
4. A Discount Brokerage Account
A discount brokerage account is an essential tool for any trader. One of the biggest advantages of a traditional stockbroker is its ability to provide you with both a sell order and a buy order. This allows you to ensure that your positions are covered at all times, and you aren't vulnerable to a forced liquidation or margin call.
Always look at these three factors: low cost, ease of use, and support. The best account will have all three of these qualities. The fewer bells and whistles the trading platform offers, the faster it will be. When you're just starting with investing, you don't want to spend a lot of time learning how to use software or watching videos about stock trading. You want to learn by doing, not by sitting through training sessions and webinars.
5. Stock Screeners 
Stock screeners can help you find great stocks to buy. With a stock screener, you can plug in a bunch of criteria—like price, market capitalization, and so on—and get back a list of potential investments that meet your requirements. You'll need to do some research into each company that comes out of a stock screener, though. Nevertheless, it's an excellent place to start for beginners who don't want to spend hours doing research. 
Note, however, that stock screeners aren't foolproof. Even some of the most popular ones have received poor ratings from users. Still, they're great for filtering down thousands of stocks into a handful worth researching further.
Conclusion
Online trading tools can provide a great deal of assistance to beginning investors, lowering the barrier to entry and helping them to learn more about investing. If you're new to online investing, then you may wish to look into starting with one of these valuable tools. Your experience is sure to be a positive one.