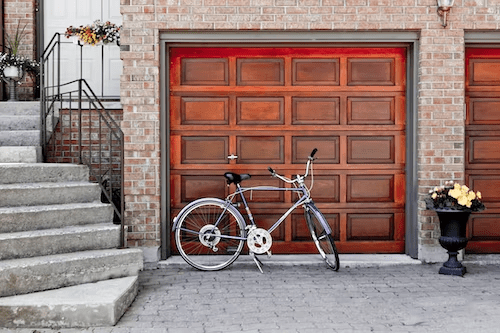 The home improvement industry has received a significant boost in recent years as more people have been spending time at home. In 2021, people in the U.S. spent $538 billion at home improvement stores increasing revenues for this industry by $1.1 billion in the same year. As homeowners look to improve their residential properties through renovations, extensions and upgrades, many will also realize a return on their investment as the value of their home appreciates. In this article, we will look at some of the best home improvements to add value to your home.
Stone Veneer
Adding a stone veneer to the exterior of your home will not only enhance its overall appearance and curb appeal but can also increase your return on investment by recouping a national average of more than 91% of the cost of the project.
Made from a manufactured, composite material a stone veneer comes in a variety of colors and can withstand extreme weather conditions making it a long-lasting and durable addition to your home. While stone veneer is relatively easy to install, it must be done properly to avoid the risk of water damage and mold within your home. It is advisable to have adequate house insurance before undertaking any significant home improvements.
Garage Door Upgrade
Continuing to yield the highest return on investment, upgrading your garage door could recoup you over 93% in costs. Along with earning you a great ROI and increasing the value of your home, replacing your garage door has a number of additional benefits. These include increased home security, curb appeal and energy efficiency as well as the convenience of modern technologies which make it easier to park your car. Modern materials and finishes such as weather-resistant wood and fiberglass also make it possible to choose a style that adds elegance and character to your home.
Kitchen
The heart of the home is a common area when it comes to home improvements and is also one of the best for adding value. It is worth noting that a minor kitchen remodel can yield a greater ROI, at over 71% compared to a major kitchen overhaul which only recoups around 56%.
Some of the most cost-effective improvements you can make to your kitchen include upgrading your cabinets and countertops, installing new appliances, painting the walls, replacing the kitchen sink and faucets, and replacing the floor. These enhancements will yield a bigger pay-back than costlier renovations such as a complete teardown and will likely be completed in less time.
Siding Replacement
Old, damaged or dilapidated siding can easily date and downgrade the appearance of a house. Current figures show that fiber-cement siding replacement can increase the value of your home by $15,090 or 68.3%, making it one of the best home improvement projects to invest in.
Along with improving the appearance of your home, new siding can also ensure its structural integrity and improve its energy efficiency. Some signs that your siding may need replacing include cracking or warping, discoloration, watermarks, rotting or peeling panels, fungus or mold within your house or on your siding, holes and sagging siding.
If you're looking for your next home improvement project, consider the tips in this article to add the most value to your house.