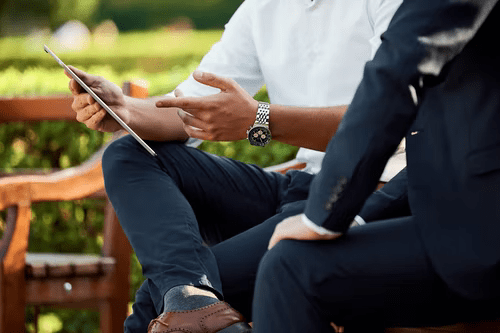 The moment you start a business, you're exposing yourself to a unique set of financial risks. It's essential to protect both your personal and business finances against unexpected lawsuits and other expenses that you may face as a business owner, especially in the long run.
This is where insurance comes in. While paying a monthly premium may seem like an unnecessary burden on your business's budget, it is necessary to ensure both you and your company are protected in the long term. Think of it like you would risk management strategies – it may seem like extra work at the outset, but if and when you do end up needing it, you'll be thankful you invested in the premiums.
At the same time, given the sheer number of insurance policy options on the market, figuring out which of them are truly necessary for a business to have immediately, and which you can look at when you start earning more, can be quite the challenge. So, to help you figure out how to spend your money in the most effective way possible, here are 4 types of insurance you need to have to protect your business.
1.  Business Owner's Policy
A business owner's policy (BOP) is usually the first stop for new business owners looking to protect their companies. This is especially true if you're a small or mid-sized business owner. It's essentially a package of three different insurance policies that protect you in the most important ways. A BOP includes:
General liability insurance: This essentially protects your company if it, you, or an employee are sued for causing bodily harm to another person or causing damage to someone else's property. Coverage also includes the cost of your legal defense, so you can fight back against any unjustified lawsuits.
Commercial property insurance: Such a policy protects any property your business owns, including any land and buildings, equipment, existing inventory, and more. It will also help provide coverage in case of the loss of accounts receivable and any valuable papers your business may own.
Business income insurance: Helps cover financial losses and lost income you may incur in case of an unexpected suspension in business operations. The insurance helps cover payments to employees during this period of time and other necessary payments such as rent.
However, it's important to note that BOPs are not available to all businesses. Your company must meet certain conditions in order to qualify for it, and if it does not, you'll have to look into other options.
2.  Commercial General Liability (CGL) Insurance
While a BOP includes general liability insurance in its bundle of insurances, not all companies qualify for it. Certain industries that are considered high risk, such as construction, are not eligible for BOP coverage, and there are other factors that influence whether you'll qualify for it. For example, BOPs generally run for 12 months, and if you need longer uninterrupted coverage, you may need to look at other options.
That's where CGL insurance comes in. This is essentially another name for general liability insurance, and commercial general liability insurance covers both bodily injuries and property damage, as well as any advertising injuries you may be sued for (such as libel and slander). It covers both attorney's fees and any settlements/judgments you face, thereby protecting your business finances.
Keep in mind that even the most careful businesses often face such claims, so having this insurance is essential. If your company does not qualify for a BOP, this is the first type of insurance coverage you should get.
3.  Workers' Compensation Insurance
This type of insurance ensures you are able to provide employees with workers' compensation if they are injured on the job or fall ill as a result of their employment at your company. It covers the cost of their lost wages if they need to miss work, helps pay for their medical costs (including any ongoing care they may require), and covers funeral costs if they lose their life as a result of their illness/injury.
Most states in the United States legally require businesses to have workers' compensation insurance. If you do not carry this insurance, you can face fines and even criminal charges as the business owner. This makes workers' compensation insurance a must-have, and getting this policy is generally one of the first steps you should take as a new business owner.
4.  Data Breach Insurance
If your company uses any kind of technology, data breach insurance is a must. It helps you respond to any loss or theft of personal information from your databases. It covers the cost of identifying the affected individuals, creating a public relations campaign as a response to the theft/loss, and paying for identity theft monitoring services that people affected by the breach may request from your business.
Some insurance companies also call this type of coverage cyber insurance.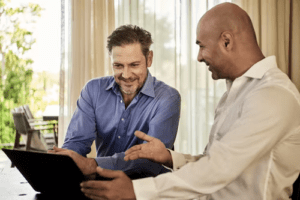 Insurance is one of the basic requirements that every business should have, no matter its size. After you file the required paperwork to create your company, an insurance agent or insurance company should be your next port of call – and you should discuss these four types of insurance during that call.