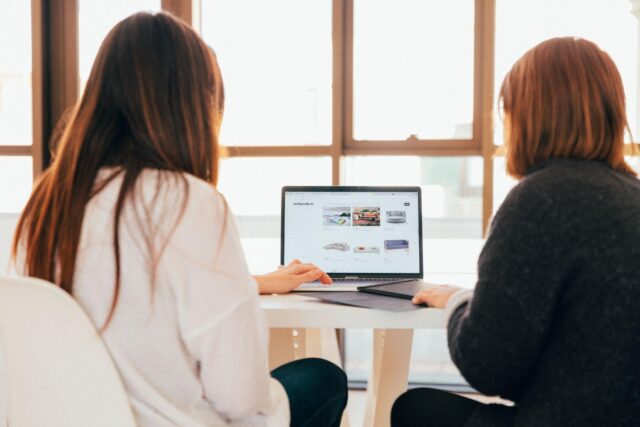 The current digital landscape demands businesses to invest in high-speed and reliable internet connections. Small-scale organizations with a few employees need small business internet packages or plans. It helps organizations operate businesses smoothly and without disruptions. Poor internet connectivity leads to  productivity losses. Hence, investing in a reliable small business internet is the first step towards growth for any organization. There are several reasons for investing in a small business internet plan. Moreover, an organization must choose a provider efficiently.
Why is the Small Business Internet Unique?
Uninterrupted and Dedicated Connection
Small-scale businesses demand a  dedicated internet connection to a network. Several small organizations use residential networks for their businesses. It is not ideal as the connection fluctuates due to inconsistent bandwidth speed during peak hours. The bandwidth speed hampers in a residential network because of multiple users. A consistent internet connection is critical for business operations, including uploading large files to the cloud storage, conducting video conferences from remote locations, and other activities. When small businesses invest in dedicated internet connection, there is a smooth operation without interruptions.
Seamless Customer Care Support
Data interruptions or outages negatively affect an organization. Continuous and seamless customer care support of a small business internet guarantees that the organization addresses every internal or external problem and mitigates them immediately. The highlighting aspect of small business internet service providers is their consistent and reliable 24/7 customer care support. When there is an assurance of customer support service, small business operates stress-free, focusing on the core business functions.
Stable IP (Internet Protocol)
Domestic or residential internet connection providers offer dynamic IPs (Internet Protocols). On the other hand, small business internet service providers deliver static IPs. Irrespective of the size of the business, every organization needs to protect confidential and sensitive data. Moreover, stable Internet Protocols help businesses to create VPNs (Virtual Private Networks) for remote employees, and host web servers.
SLAs (Service Level Agreements)
Small-scale business internet providers render SLAs (Service Level Agreements). It comes along with their small business internet plan that enhances the reliability of the overall connection and service. SLA is an understanding that ensures connection performance that influences the optimal internet connection uptime. Additionally, it also offers a quick solution to connection failures and errors. The SLA (Service Level Agreement) is a unique feature of small business internet providers. The agreement assures that organizations don't face troubles due to poor internet bandwidth speed and connectivity.
Choosing the Right Service Provider
Before picking a small business internet provider, organizations should consider multiple factors.
Speed and Bandwidth Requirements
Before investing in an internet connection provider, it is pivotal to take note of the speed demands. The bandwidth and speed requirements differ depending on the total number of employees and the kind of business operations.
Coverage
If an internet service provider fails to offer coverage in the business location, it is better to switch to another provider. Coverage is a vital factor that small businesses should consider before investing. Every internet provider in the market doesn't have the infrastructure to offer services in all states.
Connection Type
Radio, VSAT, and fiber optics are the primary types of connection internet service providers offer to small businesses. Despite the scale and size of a small-scale business, seeking for reliable, and fast internet connection is beneficial. Fiber optics connection is one of the best alternatives today.
Reliability
Seeking services of an unreliable internet connection is bad for the productivity and brand image of an organization. Internet service providers claim to deliver excellent uptime and fewer downtimes. In reality, it is not true, and businesses suffer productivity loss. Small businesses should invest in a reliable internet service provider.
Upstream Potential
It is a vital consideration as more small businesses in the country are switching to remote work. Small business internet service providers should offer remote access, and automate offsite backups so that data transmission is smooth.
Conclusion
Seeking the ideal small business internet connection and provider maximizes the revenue for the organization. Reliability, type of connection, coverage, bandwidth and speed, flexibility, customer support, data policy, etc., play vital roles in picking the right small business internet provider. Though an organization is small and doesn't feature more than a few employees, an uninterrupted, high-speed internet connection is necessary for consistent performance.