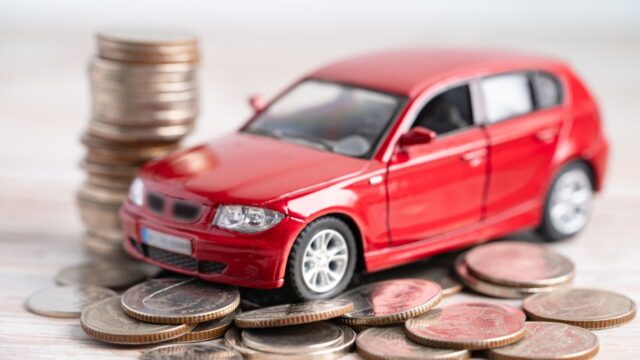 Carvana is an online automotive retailer that has gained immense popularity, especially during the COVID-19 pandemic due to their contactless car delivery service. However, many people have been questioning why Carvana is so expensive compared to traditional dealerships. In this blog post, we will delve into the reasons behind Carvana's high pricing and evaluate if it is worth the cost.
1. Limited Supply: One of the primary reasons for the high cost of Carvana vehicles is the limited supply of cars. Carvana primarily sources vehicles through auctions and trade-ins, which means they have limited control over the prices.
Moreover, they have stringent quality control standards, which further limits their already limited supply of vehicles. Hence, they have to bear the premium prices to acquire cars, which adds to the overall cost of their vehicles.
2. High Delivery Costs: Another major factor leading to Carvana's high prices is their exorbitant delivery fees. Carvana offers free delivery to some locations but charges an average of $200 for long-distance deliveries. Additionally, they also mark up third-party delivery costs that can add an extra $600 to the price of a vehicle. Therefore, Carvana's high delivery costs account for a significant portion of the extra cost of their vehicles.
3. Expensive Financing: Carvana offers financing options to make buying a car easier for their customers. However, these financing options come at a high cost due to their high-interest rates, which adds thousands of dollars to the overall cost of the vehicle. Furthermore, their low down payment options, although attractive, can significantly add to the overall financing cost.
4. Quality and Convenience: While Carvana may be more expensive, it offers several advantages, such as high-quality vehicles and convenience that traditional dealerships cannot provide.
Carvana's 150-point inspection process ensures that its vehicles are reliable and of top-notch quality. Additionally, Carvana's online car buying process is more convenient than the traditional dealership process as it saves time, reduces the hassle of negotiation, and enables customers to avoid in-person interaction.
5. Customer Satisfaction: Despite the higher prices, Carvana has a very high customer satisfaction rate. This is mainly because of their hassle-free purchasing experience, transparent pricing, and excellent customer service. Thus, for many people, the added cost of Carvana's service is worth it for the quality of the vehicles and convenience they offer.
In conclusion, Carvana is more expensive than traditional dealerships due to limited supply, high delivery costs, and expensive financing options. However, the quality of the vehicles and convenience they offer often make it worth the extra cost. In the end, it depends on individual preferences and priorities while purchasing a car. So, if you are willing to bear the extra cost for the convenience and quality, then Carvana can be a great choice.