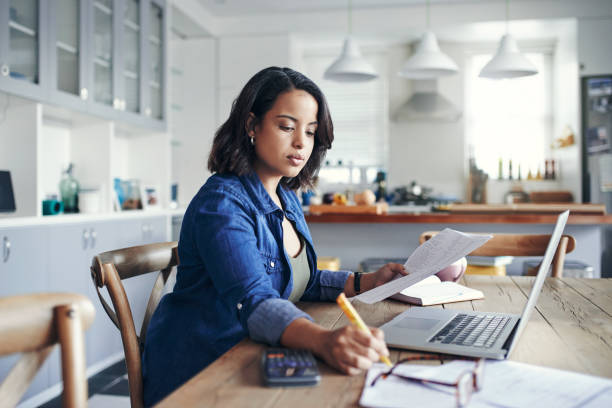 Buying your dream house does seem the final step towards having a 'happily-ever after' moment, but the truth is sometimes far from the case. Unexpected repair and maintenance costs can take the life out of a person as the expenses alone are mind-boggling sometimes. According to a survey, an average household spent $6,000 in 2022 on maintenance costs in the USA. As homeowners, such costs represent a significant financial burden that has to be factored in beforehand.
One way of planning to save on exuberant maintenance and repair costs is to get a home warranty. According to one expert in the field, Cinch Home Services (https://www.cinchhomeservices.com/faq-library/-/faq/are-home-warranties-worth-it), customers usually save thousands of dollars in avoidable costs just by paying a fraction of the sum for home warranties. Home warranties are an excellent way of ensuring your home appliances and systems breaking down are getting repairs that provide value for money. A home warranty typically covers systems and appliances that do not fall under the umbrella of a home insurance plan. These home warranties usually cover a diverse range of appliances and household items, depending on the plan you get.
Whatever your plan may be, there are certain benefits to be experienced when investing in such a plan. Here are some details on what the warranty constitutes and its benefits:
What is a Home Warranty?
In simple terms, in a home warranty, a service provider covers the costs of repair and maintenance services for a home's appliances and in return, they receive a fixed fee. The warranty company shall repair appliances covered under the agreement in case of breakage due to normal wear and tear. The items covered depend on the plan a homeowner opts for, as more expensive plans cover a more extensive list of home appliances and systems.
The homeowner usually pays a monthly fee for this home warranty, and in case of any breakdown of appliances, the company sends their representative to check the issue. If the appliance falls under the agreement, the homeowner only pays a fraction of the total repair costs, usually called the service fee. However, if the appliance isn't covered, the homeowner must pay the full amount.
Home warranties vary in coverage depending on the homeowner's plan. A typical plan covers the basic appliances, including refrigerators, ovens, kitchen appliances, etc. Costlier plans cover larger systems such as HVAC, electrical, and plumbing details of a house. The outdoors is usually not covered under home warranties, but for an additional cost, you can also include the pool and septic systems in this warranty.
Reasons for Investing in a Home Warranty:
Here are some advantages of opting for home warranties:
1. Avoid Unexpected Repair Costs:
Home appliances and systems can break down unexpectedly. Even more taxing, are the costly repairs and maintenance that need to be done to make the appliances functional again. A home warranty protects you from these unexpected costs and covers your appliances and systems. A fixed cost in the form of a home warranty is usually amenable to many homeowners instead of unexpectedly hefty amounts.
2. Peace of Mind:
With a home warranty, there's the added peace of mind you can enjoy with the knowledge that the cost of repairs is borne by the home warranty company in case some appliance breaks down. Moreover, besides the cost, there's the hassle of contacting an expert and reliable contractor, which the home warranty covers.
3. Convenience:
A home warranty makes it easy to get the required repair and maintenance. Home warranty companies are specialist services provided with a network of licensed and insured contractors who can handle repairs for you quickly and efficiently. Thus, you can sit back and relax while the home warranty company handles all the repairs and maintenance issues.
4. Increased Home Value:
A home warranty is sure to increase the value of your home in case you need to sell your house. While this is a long-term goal you may not require, it is still one of the benefits of getting a home warranty. Buyers are often more interested in homes that come with a home warranty, as it gives them confidence that they won't have to pay for unexpected repairs.
5. Customizable Coverage:
You can choose a home warranty plan that meets your specific needs. For example, if you have older appliances or systems, you can select a plan that covers those items specifically. Customizable plans help you plan for your specific case and thus help you get the best out of a home warranty plan.
It's important to get acquainted with all contract clauses under any such home warranty before purchasing it. Not all repairs or replacements will be covered, and some home warranty companies have specific requirements for coverage, such as regular maintenance and inspections of covered items. Overall, investing in a home warranty seems right after carefully reviewing your requirements and adjusting your plan accordingly.