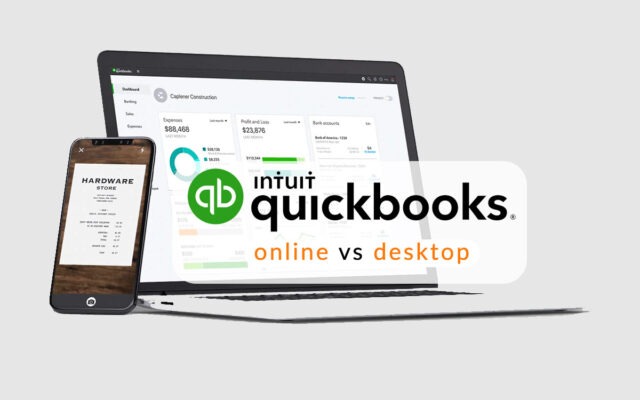 Most of the customers who wanted to move all their business features and solutions to an online cloud environment quickly replaced QuickBooks Desktop (QBD) with an online version. But over the last few years, I've noticed countless flip-flops about this choice. QuickBooks Online (QBO) is exactly what you need for your business. However, the user may be reverted. The desktop version has useful, and time-saving features not available in online solutions. This is especially true for companies with supply chain management accounting needs. Similarly, companies with inventory-related features, especially sensitive data, and very large files, often prefer QBD to QBO.
5 Top reasons why businesses prefer QuickBooks Desktop version
If the inventory is an important part of your company, you should stick to QBD. For more complex inventory requirements, such as those with multiple locations and serial or lot numbers tracked by QuickBooks Desktop Enterprise, QBD is a much better software solution. This is because QBO provides only basic inventory functionality. In addition, it is not integrated with third-party add-ons, further limiting functionality. The businesses that already adopted QuickBooks Online earlier are keen to Convert QuickBooks Online to Desktop due to all these advanced features of QBD.
If you have a very large data file, or if you need to keep a ledger, QBO slows down and requires more steps. For example, if you run a report on a large file with QBO, you will see the message "Please load more pages". This will significantly slow down the process. Also, many of QBO's largest customers have found that their ledgers need to be divided into sections in order to maintain them. Therefore, one year's worth of data overwhelms QBO, so keep your ledger for several months instead of one year.
Use QBD if your workflow requires you to open multiple browsers and desktop windows at the same time. QBO is in the browser, so opening multiple tabs at the top of the browser window will further block the flow. Also, QuickBooks Desktop can be hosted on Cloud which makes it easier to use and do complex accounting tasks. These Desktops can be accessed through Microsoft Azure Windows 10 Virtual Desktopmaking it more convenient for the user to work efficiently.
If you regularly download your bank's feed, be aware that you are experiencing more download issues with customers using QBO than with QBD. Although QBO's bank feeds are more properly connected. Rules that facilitate simultaneous classification of transactions can cause problems. These become more common if you automate the rules or do not check the rules before each download. Duplicate entries, unclassified transactions, and duplicate sales are also easier with QBO. Downloading a QBD can seem daunting, but it's not as error-prone as a QBO.
If you need to run reports quickly, you may be surprised that QBDs often run much faster locally than QBOs. Depending on the internet speed and operating memory available, QBO may delay running reports, opening windows, and entering transactions. Using QBD can be a much better option, especially if you are retrieving large amounts of data for reporting.
Conclusion:
QuickBooks Hosting with an authorized service provider such as Apps4rent will assist you with a different version of QuickBooks which would be best for your business. This provider would also help you with different cloud and migrations services like Office 365 Tenant Migration. Also, you can enjoy features like auto-updates, remote access, multiple user access, flexibility, and many more.