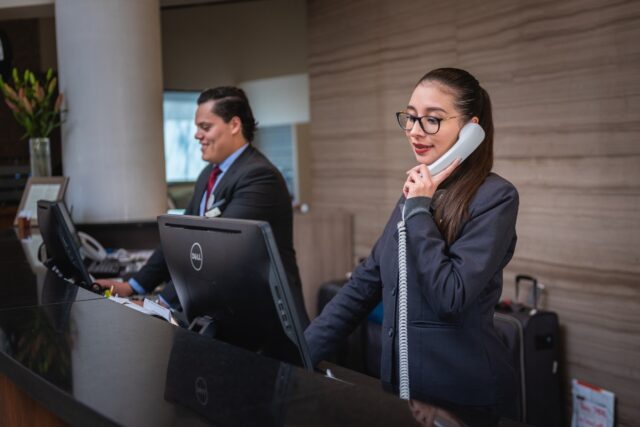 "Outsourcing" has become traditional in the business industry since the emergence of the pandemic. So, we can witness how small-sized companies today rather employ freelancers and part-time employees to remain productive cost-effectively. Full-time workers cost your organization a pretty penny. Hence, employers are more comfortable having certain non-key business functions outsourced. Even some critical matters are better off being handled by outside experts instead of poorly-trained messily-recruited workers. We observe how the post-COVID business industry relied heavily upon outsourced intelligence after several lay-offs diminished their workforce. Let's discuss some business functions you should outsource now.
Which departments can you outsource today?
Small-sized companies routinely employ the services of outside experts to handle functions traditionally performed by full-time workers. Some large-scale corporations have started outsourcing to reduce costs and boost productivity. This practice allows you to focus mainly on your core business activities while starting new projects more efficiently. Outsourcing helps you level the playing field since small firms seldom match the quality of in-house support services maintained by large-scale companies. As previously explained, recruiting and training people isn't cheap, so you can reduce labor costs now by hiring outside experts. Here are some business departments you may consider outsourcing now:
Logistics
Many small-scale companies struggle with handling logistics. Delivering objects properly, punctually, and meticulously to customers isn't a responsibility you can trifle with within the modern economy. So, you should partner with some well-reputed freight forwarding solutions in the country. Now, there's no need for your startup to work with numerous companies to resolve global shipping issues. Get some reliable people to transport your products across borders for enhanced profitability without any hassle.
IT
Problems about information technology still baffle many business owners who cannot bring experts on board. That's why even large-scale companies often outsource IT-related functions. It means you don't have to worry about in-house IT resources anymore. Hire some experts to set up your devices, install the necessary software, and keep your servers running. They can fix any hardware/software-related problem hampering the company's profitability. Don't neglect the value of outsourcing IT.
HR
Recruiting full-time/part-time employees may also constitute an opportunity to try outsourcing. You can outsource HR-related functions in your organization to third-party companies dedicated to this purpose. These external experts won't just deal with the recruitment of employees within the company but also oversee several other employee-related issues. They can resolve conflicts, create retirement plans, implement health insurance, and handle harassment issues. Now, you can have more time to focus on money-making issues in your office.
Sales
Your company requires a well-trained sales staff to bring in more customers. Small-scale businesses don't often have the luxury of having professionals chasing deals on their behalf. Therefore, you can outsource these services by hiring part-time salespeople to pursue hot leads and contact consumers for your organization's enhanced profitability. This practice enables business owners to handle crucial functions while skilled veterans are busy making sales calls and closing deals on your behalf.
Accounting
Financial literacy remains a crucial aspect for modern-day entrepreneurs. However, startups seldom perform well financially after being founded. So, we suggest small-scale companies outsource their monetary functions for improved bookkeeping. It ensures your compliance with federal regulations. These financial elements may overburden entrepreneurs. Outsourcing these services allows companies to focus on core business functions. Thus, your business can keep running seamlessly.
Customer service
Some small-range businesses don't have enough workers to handle their inflated customer base. So, there are several examples of companies contacting outside call centers to communicate with their customers and resolve their complaints. Hire a third party to handle your consumers, thereby letting your workforce focus on core business functions. With minimal training, these outside experts allow an organization to function without any hassle while keeping your audiences satisfied with your services.
Research
Modern-day businesses can't survive without investing in DDDM (data-driven decision-making) that helps them learn about the market's shifting demands. You cannot launch another product today or expand into uncharted territories without proper research accompanying your adventures. Startups don't possess the means to conduct these investigatory endeavors independently. Thus they outsource research. That's how they can gain some valuable insights regarding their targeted audiences now.
Marketing
Companies today cannot survive without marketing their services/products to attract customers. Small-range businesses mostly begin advertising through word-of-mouth marketing. However, these marketing endeavors are restricted to region-based companies, and when your startup grows, there arrives a higher demand for long-rate advertising. That's when even large-scale businesses need the assistance of outsourced marketing professionals. Employ external experts to market your product.
Administration
Interestingly, your startup can now automate administrative responsibilities. Organizations use virtual assistants to carry out repetitive tasks such as scheduling, managing your inbox, and handling social media posts. Especially business owners working in home-office settings can leverage outside experts to deal with administrative tasks. You can outsource these services to attend to only critical business affairs. That's how administration ceases to become a burden for first-time entrepreneurs.
Manufacturing
Small-scale companies can seldom afford permanent high-quality manufacturing facilities. So, many startups prefer outsourcing this function and staying productive cost-effectively. But does it mean you have to offshore the manufacturing process? Statistics indicate that the United States now covers 18% of international manufacturing since 2016. It means you can always partner with nearby producers and domestic manufacturers. This trend has become more popular since the pandemic.
Conclusion
Outsourcing helped many small-sized companies survive the pandemic. In 2019, almost one-third of our country's small-scale businesses were outsourcing certain business functions. In 2021, 80% of businesses planned to outsource in the future. We've discussed how outsourcing leads to improved productivity as well as enhanced profitability. So, which business departments can you outsource today? It often seems better to outsource your sales, accounting, and marketing departments for better results. Also, logistics, manufacturing, and customer services can be outsourced for excellent outcomes. Many companies have hired external experts for IT management as well. So, these functions can be outsourced to small firms.