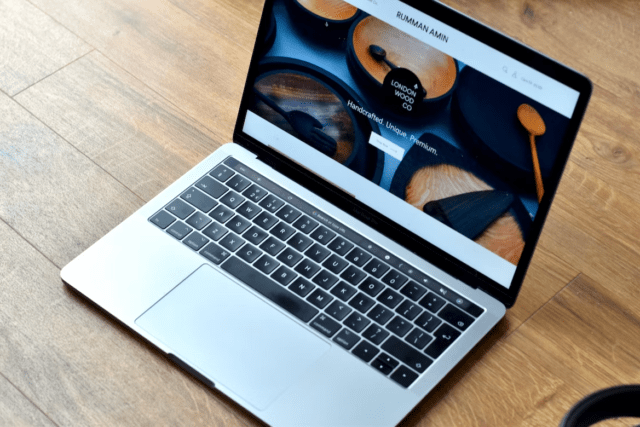 For any business, having an effective web design is essential to success. The way your website looks and functions can have a huge impact on how customers perceive your brand and whether or not they choose to do business with you. A well-designed website will create a positive user experience, increase customer engagement, and ultimately help generate more sales.
Whether you're just starting out or already established in the market, understanding the importance of web design for businesses is key to staying ahead of the competition. We'll explore why it's important for businesses to invest in designing their online presence and how doing so can benefit them in multiple ways.
Create a Positive Impression
A poorly designed website can create a negative impression of your business and turn away potential customers. On the other hand, an attractive and user-friendly website will make customers feel more confident in your services and increase their trust in your brand. Investing in web design ensures that you give off a positive first impression to all visitors. Hiring a web design company working with BigCommerce can help you create a website that looks professional, is easy to navigate, and contains all the necessary information about your business. Additionally, the design should be optimized for all devices, including mobile and tablet so that customers can access the website from any device.
Increase Usability and User Engagement
Having an attractive website isn't enough; it also needs to be usable. Good web design should make it easy for visitors to find what they need on your site with minimal effort. This includes having intuitive navigation menus, using visuals such as videos or images to break up long blocks of text, including clear calls-to-action that guide visitors toward conversion goals, and optimizing page loading times. By improving usability and user engagement on your website, you can increase customer satisfaction which will ultimately result in more sales.
Improve SEO Rankings
Search engine optimization (SEO) is an important factor in driving more organic traffic to your website. A key part of any SEO strategy is making sure that your website complies with all the necessary technical requirements so that search engine bots can crawl and index your website correctly. This includes having a well-structured hierarchy, using optimized page titles and meta descriptions, and ensuring that all content is original and relevant.
Good web design can also play a role in making your website more visible to search engines and improving overall SEO rankings.  And while it's important to focus on the design and usability of your website, it's also essential that your pages contain high-quality content that is optimized for SEO.
Increase Conversions and Sales
In order to generate more sales, you need to make sure that visitors can easily find what they're looking for on your website. With a well-designed website, customers will be able to quickly learn about your products or services, understand how they work and why they should choose you over other competitors. Additionally, web design can play a role in increasing conversions by making it easier for customers to complete their purchases with simple navigation menus, clear calls-to-action, and other features such as an autocomplete search bar.
Keep Up with the Competition
The online market is constantly changing – therefore, it's important that businesses stay up-to-date with web design trends. Investing in web design ensures that your website has a modern, professional look and offers customers an enjoyable user experience. Additionally, staying ahead of the competition can help you gain more visibility and attract potential customers from other platforms such as social media or search engines.
While most businesses understand the importance of web design, they might not realize just how much it can impact their bottom line. Investing in quality web design is an essential part of any online marketing strategy and can help businesses increase conversions, sales, and overall profitability.
Build Brand Loyalty
Your website should reflect your brand's values and personality. Investing in a good web design will make sure that customers have an enjoyable user experience every time they visit your site and create a sense of loyalty to your brand. Additionally, you can use visuals to convey key messages about your brand or services which makes it easier for customers to remember who you are and what you do. With an attractive website that accurately reflects your branding, you can build trust with customers and establish yourself as an authority in your industry.
Enhance Visibility on Social Media
Having a visually appealing website can also help you promote content across social media platforms more effectively. When users visit social media sites, they're often presented with hundreds of posts vying for their attention; this is where good web design comes into play.
By making sure that your website is visually attractive and easy to navigate, it makes it easier for others to share your content which will ultimately increase visibility across social networks. Additionally, if people like what they see on your website, they'll be more likely to recommend it to their friends on social media which further increases brand awareness and reach.
Speed Up Loading Time
Page loading time is one of the most important factors when it comes to website design; if your pages take too long to load, users will become frustrated and you'll likely experience a decrease in conversions. Therefore, a good web design should focus on optimizing page loading speed which can be done by compressing images, reducing code complexity, and using caching techniques.
Additionally, using a faster web hosting provider such as Cloudflare or Amazon Web Services can help improve page loading times significantly. By taking these measures into consideration, you'll ensure that visitors have an enjoyable user experience every time they visit your website.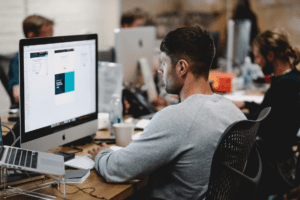 By investing in web design, businesses can reap the benefits of increased customer engagement, better SEO rankings, and most importantly, more sales. A well-designed website can be a powerful tool for businesses to reach their goals and succeed in the market. It's essential that companies understand the value of web design and allocate resources to ensure they have an attractive, user-friendly website that reflects their brand. With the right strategy in place, businesses can maximize their online presence and drive more conversions.