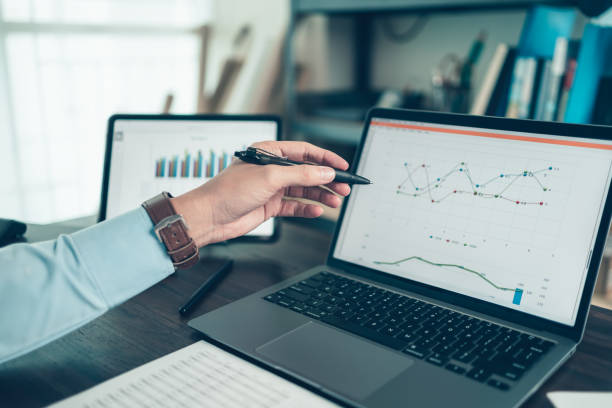 It was not so long ago that online stock trading was a unique and new way to play the markets. There were even books in the late 1990s with titles like "Buying Stock On Your Computer." The world has come a long way since those days. Now, all the major brokerage firms have an online presence, and many have brick-and-mortar office space as well. But even the ones with high-end street addresses in financial centers earn most of their profits from digital transactions and computer-based accounts.
The dilemma for modern firms is how to attract customers, many of whom are discovering how easy it is to take part in securities trading via phones, tablets, laptops, and computers from anywhere, 24 hours a day. The great chase for market share in the niche has turned into a win-win situation for clients and firms. Owners who do a good job of promotion and marketing get more customers, and those new account holders get all sorts of bonuses, incentives, gifts, and other freebies. What are the leading brokers doing to bring in business?
In addition to offering flat out cash bonuses to those who sign up for new accounts, they're giving free demo accounts with no strings attached, holding investing contests, handing out free books and educational tools, sponsoring special promotions, giving retail gift cards, and placing cryptocurrency directly into selected accounts. Ironically, the technology involved in digital trading is cutting-edge stuff, but the advertising techniques are as old as the hills. Spend 15 minutes perusing brokers' ads to gain some insight into the latest and greatest promotions. Here's a list of what you might encounter as you search for a brokerage firm from the comfort of your favorite digital device.
New Customer Account Bonuses
First-timers get the most generous bonuses, which seems to be the rule across numerous industries where companies fight for customers. If you're getting involved in securities for the first time, try to keep track of the various goods and services you can score just by choosing a trading firm to park your account. The range of goodies includes all those mentioned below, as well as free books, educational tools, and an endless variety of cash incentives. Established customers don't get the same level of attention the newbies get, but they're often included in the giveaways.
No Commitment Demo Accounts
Newcomers like the idea of using a demo account that is funded with fictitious funds. It's a great way to practice placing orders, monitoring the activity of positions, using exit strategies, and more. Market enthusiasts who locate a published AvaTrade Partner Code they find in one of the company's ads can use it when signing up for either a standard or demo account. In addition to no commitment demo activity for the client, many such partner codes give enrollees a chance to choose one or more bonuses from a list of offerings. Some of the favorites among first-time traders include things like free forex classes, video tutorials, advanced platform access, and cash.
Investing Contests With Cash Prizes
Contests and big cash prizes have been around for years in the financial services industry. Even before the computer age, companies in the brokerage space sponsored advertised investing contests in which entrants tried to maximize returns on fictitious starting balances of $100,000. Winners were given massive cash prizes. Today's versions of such competitions offer smaller awards but are just as enticing for the competitors.
Special Promotions
Promotion experts know the power of personalization in digital marketing and how to craft ad copy and offer enticing goods and services to get attention. That's what they do for a living. In the current scramble for clients, stock trading firms are pulling out all the stops with creative programs like free shares, no fee robo trading for one year, zero fee wire transfers for the first few transactions, complimentary phone consultation with a financial advisor, and high-end prize giveaway contests in which winners take home new cars.
Cryptocurrency
Every summer, when enrollments start to sag during vacation season, expect to see unusual pitches like "Free Crypto" for every new account sign-up. While the amounts tend to be on the low end of the spectrum, such offers are a sign of firms' eagerness to bring in new members.
If you read the fine print of the promotional literature, newbies who don't want the crypto can take a cash equivalent deposit directly into their accounts. In most cases, the free money you can receive is based on the size of your opening balance. With a few exceptions, the bonus crypto values equate to between two and three percent of the amount you deposit.