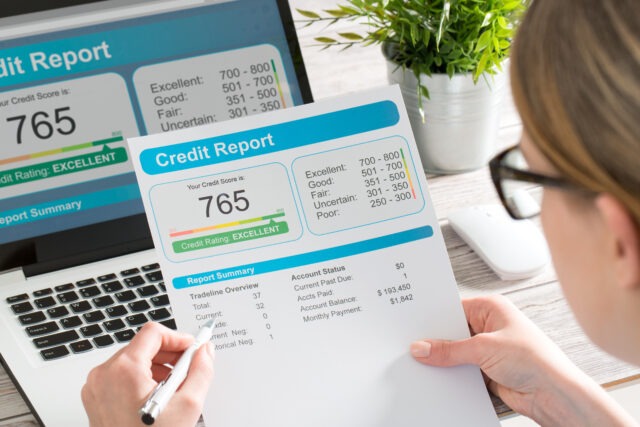 Your business's credit status can affect various aspects of your company. It may hinder you from conducting strategies or investments that'll benefit you. Additionally, it may influence how you handle your finances and allocate funds accordingly.
So, it may be good to find ways to improve it and keep it healthy. Here are tips that may help you boost your business credit;
Get A Credit Builder Loan
It can be challenging to boost your financial profile without any assistance, especially if you're just starting your business. So, it may be a strategic step to seek help. If you're trying to improve your company's credit score for future projects or purchases, one option you can explore is a credit builder loan.
A credit builder loan is quite different from taking a standard loan, as you'll need to make periodical payments during the loan duration and use the amount once you complete it. This process will allow you to create a favorable credit profile that you can use in the future. Your timely payments and account balance may help you get the financing you need for your business.
If you're looking for some companies to apply for a loan, you can check out Digital Honey's list of best credit builder loans or lists of other similar sites. You can find a lender with a suitable offer to begin improving your business credit. Keep in mind that various companies will have different terms, so it's best to review and compare them before settling on one.
Evaluate Your Credit Report
If you're unsure where to start when improving your credit, you may begin by evaluating your credit profile. Managing your company's finances may be difficult when you don't know how your money is being used.
You can check your credit report to have a better understanding of your account's status. It'll indicate any movement in your accounts and show you which areas you can improve.
Furthermore, visiting your credit report is an excellent opportunity to check whether all details concerning your credit account are correct. For instance, if the changes in payment terms prevent you from boosting your score, you can reassess your finances and adjust to the new terms accordingly.
Settle Your Bills On Time
Multiple factors influence your business credit score. If you have any withstanding debt or loan, your payment habits can either boost or reduce your credit standing. If you settle your payments on time, you won't have to worry about your financial reports.
On the other hand, missed or habitually late payments may make your business seem financially unstable. This can eventually create a less appealing business profile and may hinder you from making financial advances in the long run.
So, if you want to build your enterprise's business score, you should ensure all your bills are settled on time. These include your monthly utility, and other bills and loan settlements. It won't only help create a healthy financial profile, but it may also influence your business tradelines.
Your tradelines can determine your creditworthiness and record how you conduct transactions. It also shows how reliable you are when doing business with vendors and suppliers. You can check out resources such as https://www.creditstrong.com/business-tradelines/ if you want to dive deeper into this topic.
Avoid Using Your Business Credit Card
Although keeping your business's credit card active is an effective way to increase your credit score, being hasty with your expenditures may only hurt you in the long run. Using a credit card to pay for your enterprise's purchases may cause you to go over your limit. Additionally, your monthly dues will increase if you often maximize your credit account.
Instead of using your card for payments, you can opt to use cash whenever you purchase something affordable. For instance, if you need to buy office materials or furniture, you can pay for them in full using your debit card or cash. You won't have to worry about your outstanding credit balance.
Keeping your credit card expenses to a minimum may also ensure low credit utilization.
Make Advance Payments
In some cases, your bills for loans or credit cards require you to settle payments during a specific date. You only need to pay the amount they indicate to ensure your financial profile is healthy. Doing so will prevent you from getting restrictions on your accounts and allow you to utilize your money. However, if your business is doing well, you can choose to pay more than your monthly dues to boost your credit score.
For example, you can make advance payments to your loans since this will help make your business more reliable. This shows you're not in financial distress and have the prospect for growth. It'll also make you more trustworthy and more qualified for future loans or investments.
Additionally, making advance payments on your balances whenever you can will ease your financial burden in the future. For one, you'll complete your payments faster. Also, you'll have more freedom to allocate your income to other things, like expanding your enterprise.
Final Thoughts
Improving your business's credit score can be challenging. However, you can boost your financial standing and create a good credit profile with the right financial assistance and strategy.