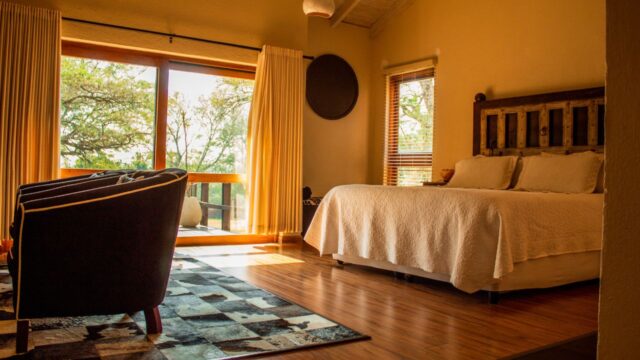 Airbnb has become a popular platform for travelers to book unique accommodations while giving homeowners the opportunity to earn some extra income. However, not everyone has the luxury of owning a property to rent out.
If you're looking to make data-driven decisions and optimize your rental investment, there are resources available that can provide valuable insights and analytics in the real estate industry. Consider exploring platforms like the
free Airbnb profit calculator
that offers comprehensive information to help you maximize the potential of your Airbnb property. So, if you want to start an Airbnb business without owning a house, you may be wondering where to start. The good news is, it's possible to make money on Airbnb without owning a property. In this post, we'll cover how to get started.
1. Think Outside the Box
To start an Airbnb business without owning a home, you need to start thinking outside the box. One of the best ways to do this is by offering unique accommodations. For example, if you live near a river or lake, you can offer kayak or boat rentals. If you have a big backyard, you can offer camping sites for travelers. You can also offer experiences such as city tours, cooking classes, and more.
2. Lease a Property
One of the most popular ways to start an Airbnb business without owning a property is by leasing one. You can approach a property owner and inquire about leasing their property for a certain period. Always ensure that the lease agreement allows you to sublet the property on Airbnb. You can then furnish and set up the property ready for Airbnb guests. However, it's important to note that this can be a risky venture so be sure to do your due diligence.
3. Co-Hosting
If you don't have a home to rent out, you can consider co-hosting. This involves partnering with an Airbnb host who has a property but isn't able to manage it well. In exchange for managing the listing, communicating with guests and turnovers, you earn a percentage of the profit. This is a win-win situation because the host gets to earn some money without doing much while you get to earn your share too.
4. Property Management
For those who don't have the time to find properties, decorate or co-host can opt to work as a property manager. You can help Airbnb hosts remotely in managing their properties by handling guests' communication, turnovers, and cleaning. In return, you earn either a percentage of the profit or a fixed hourly rate. Property management is an excellent option if you love hospitality and can multitask.
5. Create Airbnb Influencer Content
Creating Airbnb influencer content is another way to make money without owning a property. To get started with influencer marketing, you need to have a substantial following on social media or a blogging platform. You can promote Airbnb experiences and encourage your followers to book accommodations through your affiliate links. This way, whenever a guest books a stay through your link, you earn a commission.
Conclusion:
You don't need to own a property to earn money on Airbnb. The platform offers plenty of opportunities to leverage your skills and interests to make a profit. By thinking outside the box, you can come up with unique accommodations and experiences that stand out. You can also lease a property, co-host or work as a property manager to earn money on Airbnb. For those with a significant following, you can create Airbnb influencer content and earn a commission. Whatever option you choose, be sure to do your research and start small before scaling up.