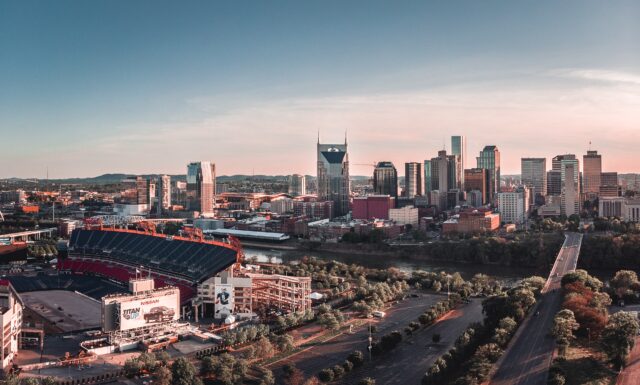 If you have a great idea for a business to start in Tennessee, you are probably champing at the bit to get started. While enthusiasm is great, just make sure that you don't get too far ahead of yourself. To make sure that your business is well-positioned for success, you need to take some steps to set things up properly.
Sometimes an entrepreneur starts a business with a great idea and finds immediate success. Even though Tennesses is a great place to set up shop, immediate success is no guarantee of continued growth. In fact, if you get too overconfident with your early returns, you could put yourself in a bad situation if you overspend and the revenues dry up. So here is a checklist for starting a business in Tennessee that will help you have a great launch and build from there.
Step 1: Have an Idea
The last thing you want to do is start a business and realize that many others are already doing what you want. So before you take your first step, see if your idea is palatable. Your idea could be anything. It might be a brand new product, an improvement on an old one, a new software service, or a different way to market something. It could even be an old unoriginal idea that hasn't been done in your area yet. Whatever it is, research to see if another business is already doing it. If not, then go ahead and move forward with your idea. If yes, see if you can devise a unique way of doing it or try coming up with something else altogether.
Step 2: Develop a Business Plan
Established businesses always start with a good plan. You don't want to start investing money into a project without a clear idea of where you want to go and how you want to get there. A business plan will map all of that out for you. Take your time crafting it. Go through your potential costs and the revenues you think you can pull in for the first year based on the market. You will need to include your staffing needs in your plan and a guide for how you will run your day-to-day operations.
Make sure that you have a solid marketing plan included. For example, are you going to use targeted social media ads? Maybe you want to use broadcast advertising to reach the most eyeballs possible. Figure out your ideal client or audience, and target your marketing towards that ideal. This will guide how you approach your marketing and what channels you invest in.
Step 3: Register Your Business Entity
Next, you need to make your business official. Register your business name with the state to make sure that nobody else already has it. You will also need to get an Employer Identification Number (EIN) for tax purposes.
You will need to decide what type of company you will have. You can be a sole proprietorship, meaning you will take all the risk and gain all the profit. You may also want to have a limited liability company (LLC) which means having several partners share the risk. If you want to register as a corporation, then you will have to submit your articles of incorporation and have a designated agent represent your corporation with the state.
Step 4: Get Insured
Every business needs insurance. For some things, it might be required in Tennessee. For example, as a Tennessee-based business, if you have employees, you must have workers' compensation insurance. In addition, if you are going to use your personal vehicle or buy or lease vehicles for business use, then you will need commercial auto insurance.
Any business can be sued. It happens every day, and a lawsuit could cripple your business. General liability coverage will protect you from the costs of your legal defense and any damages you must pay out. In addition, commercial property insurance can protect your business property from any number of hazards that your business might face. Not having any of these coverages could sink your business if the unthinkable were to happen.
Step 5: Find Some Funding
There are several ways you can get funding for your business. You may be able to self-finance your venture, but remember that you will need funds well beyond your launch. You can't expect your revenue to keep you afloat. You can also search for investors and offer them a profit share when revenues start to roll in. There is also the option to try for business loans or government grants. To get loans, grants, or investors, you will need a comprehensive business plan to show that your company is viable.
Step 6: Get a Location
You must decide where you will work and where customers will come. If you have an online business, working from home is a possibility, saving you money on renting or leasing. If you have a brick-and-mortar business, then you will need an ideal location for what you are doing. For retail, you will want access to parking and walk-up traffic, for example. It's even better if you are centrally located.
Step 8: Get The Word Out
You should be executing your marketing strategy before you officially launch your business. If you plan on using search engine optimization (SEO), then you want to be already appearing on search rankings pages before you open. Having some marketing that counts down to your launch will help put in the minds of your potential customers and help you get a running start. Many new business owners like to spread the word with their friends and family to bring in some easy customers and get things started right. Whatever you do, don't wait until launch. Get your brand in front of people well before that date.
After that, you will launch and start your business journey. At this point, everything you do is about growth and sustainability. Never try to overextend your investments. Instead, make sure that your growth is sustainable when you try to scale up. Owning a business is hard work, and you can expect to work long hours until you get your feet under you. Once you do, you will be thankful that you completed this checklist to get everything set up properly.