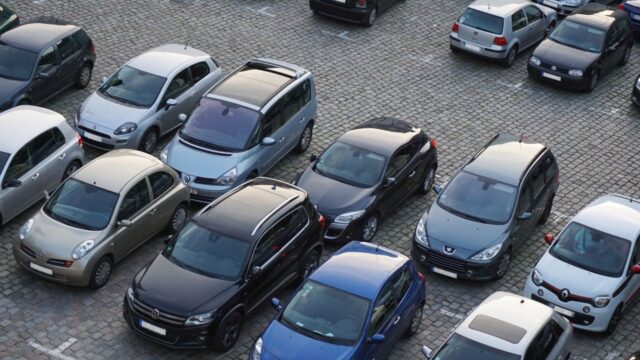 Finding a parking spot in a busy city like New York, Chicago, or San Francisco can be a headache. That's why parking apps like SpotHero and ParkWhiz were created. They enable you to easily find and reserve parking spots in advance, eliminating the stress of circling the block over and over again. But how do these two apps stack up against one another? In this blog post, we'll compare SpotHero vs ParkWhiz and help you decide which one is the right fit for your parking needs.
Coverage Area
When it comes to coverage area, SpotHero has a slight edge over ParkWhiz. SpotHero operates in over 300 cities compared to ParkWhiz's 200 cities. However, it's important to note that both apps have strong coverage in major cities. The bottom line is that if you travel frequently to smaller cities, SpotHero might be the better option for you.
User Interface
Both apps have user-friendly interfaces that enable you to search for parking and reserve a spot with ease. However, ParkWhiz has a more streamlined interface compared to SpotHero. It allows you to filter search results based on distance, price, and amenities, making it easier to find the perfect parking spot. On the other hand, SpotHero's interface can be a bit cluttered, but it provides more details and photos of available parking spots.
Price
Price is always a major factor when choosing a parking app. Generally speaking, both apps offer competitive rates, but there can be some small differences depending on the location and time of day. In some instances, SpotHero can be slightly cheaper than ParkWhiz. However, ParkWhiz has a rewards program that enables you to earn points which can be redeemed for discounts on future bookings. This could make ParkWhiz a more cost-effective option in the long run.
Customer Support
Customer support is often overlooked, but it's an important aspect of any service. Fortunately, both SpotHero and ParkWhiz have good customer support features. Both offer phone and email support, and you can reach out to them 24/7. Additionally, both apps have a feature that enables you to cancel reservations without any fees up to a certain amount of time before arrival.
App Availability
Finally, app availability is something you might want to consider if you're an iPhone or Android user. SpotHero is available for both platforms, but ParkWhiz is only available for iOS devices. That being said, ParkWhiz does have a web-based version that enables Android users to book parking from a desktop or mobile web browser.
In conclusion, both SpotHero and ParkWhiz are great options for finding and reserving parking. While there are some differences between the two, overall their features are comparable. If you frequently travel to smaller cities, or want a more detailed look at parking options, SpotHero might be the way to go.
On the other hand, if a streamlined user interface and rewards program are more important to you, ParkWhiz might be the better fit. No matter what you choose, you can rest assured that you'll have an easier time finding a parking spot and eliminating some of that stress city driving can bring.