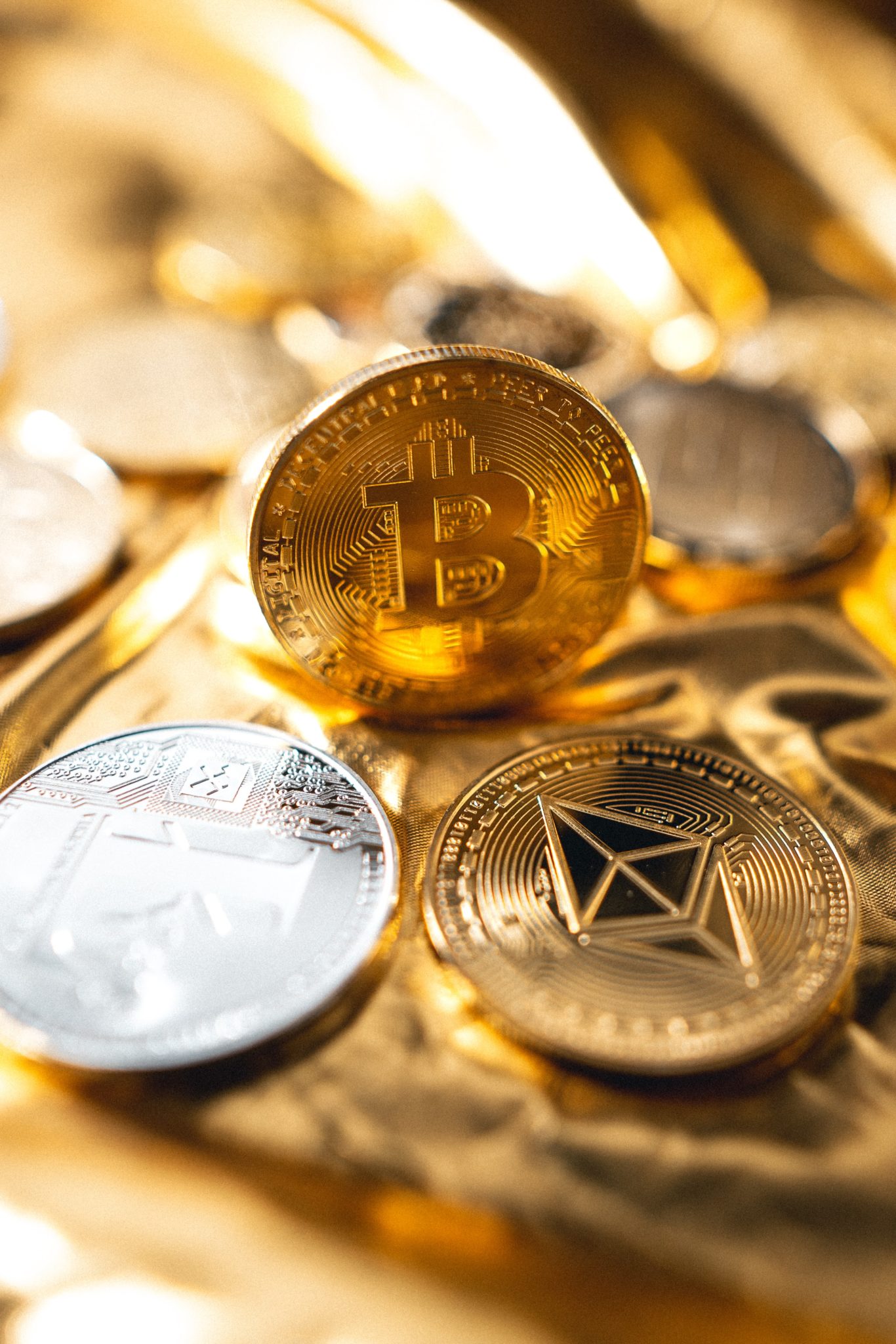 Are you always on the hunt for a new investment opportunity? Investors need to make sure that they have a diverse portfolio that is well-balanced and secure. A great addition to this can be cryptocurrencies when used correctly. Let's take a closer look at what cryptocurrency can offer you, and whether or not it would prove to be a good investment to add to your portfolio.
What is Cryptocurrency?
Cryptocurrencies are digital currencies that are decentralised and traded online. Unlike national currencies that have to pass through banks, cryptocurrencies can be traded directly from user to user. Those who own cryptocurrencies have special digital wallets where their currencies are stored. This is also where their ID is kept for the trade. The ID of the wallet is the only piece of information that is needed for the trade itself, so this type of currency is favoured amongst those who want to keep their trades on the internet private and anonymous. 
There are several types of cryptocurrencies that you could choose to invest in. Bitcoin is one of the most well-known and one of the easiest to get your hands on. However, there are several others – Ethereum and Litecoin to name but two – that could offer just as good an investment. A little research into the different types of cryptocurrencies and the advantages of each one should reveal which one is right for you.
Find the Right Broker
If you do decide that you want to invest in cryptocurrency, you need to make sure that you find the right broker to do so. As with other types of investment, there will always be a good way for you to go about getting into this sector, but a broker will help you to make just the right choices. They can help you to seek out the deals that are actually worth something, and can help you manage your crypto assets – whatever they may be.
Though cryptocurrencies aren't exactly a new phenomenon on the internet, there are still some pitfalls that investors need to watch for when they get into this sector. A broker should have all the expertise needed to give good advice on what you should do next. Take the time to properly investigate what crypto can offer you, as research and knowledge will be key, but also make sure that you have the right guidance on hand to help you navigate this sector too.
Look into the Latest Tools
Cryptocurrency has really boomed in the last few years, and with that will always come a round of interesting developments. You need to make sure that you look into some of these tools to see how they could help you out. Not every tool will help you out, of course, but there are several that could present some interesting opportunities for you to explore. 
For example, roboinvestors are becoming a popular tool that can help you to grow your crypto asset portfolio. Many people are interested in some of the applications that AI can have in our everyday lives. Roboinvestors are just one of the areas that developers are focusing on. 
Make sure you choose a tool that offers a variety of different options and controls within it. An area like cryptocurrency is never free from risk, and tools aren't 100% accurate. You can choose to make plays that carry a little more risk for the chance for a higher yield, but a tool should also allow you to simpler deals if you prefer.
An Interesting Market
The cryptocurrency market is perfect for those who like to make investments in areas where a lot happens. There is no denying that there have been many shifts in the world of crypto in the past few years, and this has resulted in some extremely interesting situations for those willing to take advantage of them. If you are looking to dive into an investment area that is packed with opportunities abound, there is nowhere better to turn than cryptocurrencies.
However, it is important to note that this market is also incredibly volatile. There are a lot of changes that happen within the market at a moment's notice. The price of bitcoin has risen steadily over the past few years, but there have also been plenty of events that have caused it to drop. 
Like all investments, you need to make sure that you do your research to determine whether or not this is the right area for you. Though it can appear interesting from the outside, cryptocurrency trade can also be incredibly nuanced. You need to make sure that you know how to best operate within this sector, whether you will be reaching out to a broker or some other type of mentor for help, or going it alone.
No matter what approach you take, you need to make sure that you are following the latest news regarding cryptocurrency. Find a few sources and journals you like, and set up push notifications so you can find out as soon as there is a change to the market. It could make a real difference in terms of how well you are able to negotiate things.
Not Without Risk 
As with any form of investment, it is important to reiterate once more that there will always be some form of risk associated with cryptocurrency. You can often find cons and other people trying to catch you out by offering you guaranteed returns on a cryptocurrency investment. This simply isn't possible. There will always be something that could cause you to lose your investment. It could be a common pitfall that you simply didn't account for, or it could be a shift in the market that no one saw coming. 
Investments can be incredibly volatile. Though you stand a great chance at making a yield, there is also a chance that you won't be able to see a return on your investment. If you are starting out in the world on investment, and you have picked cryptocurrency as the place that you want to dive into, you need to be prepared to diversify your portfolio quickly. Protect your investments, and make sure you aware of all risks before making a deal.
Is Crypto Right for Me?
Many have already tried their hand at the world of cryptocurrency investment. For some, it has certainly paid dividends, while others have found it to be a little more challenging to chase leads. Investors who are searching for this challenge and a chance to explore a sector that is still very much on the rise will love what cryptocurrency could offer them.
There might be risks involved, but this is a fantastic sector packed with opportunities. Make sure you do your research properly and don't think that you can just dive in blind without really knowing what you are doing. This is an area where knowledge can give you the upper hand. 
Those looking to diversify their portfolio should definitely think about what cryptocurrency can offer them. Take a look at some of the returns you could find here, and think about how it could fit into your other investments. Your next investment could be in cryptocurrency!