Are you getting ready to sell your house? There are various reasons that can lead one to sell their house. Some of these reasons include job relocation, downsizing, or a family change. No matter the reason for selling your home, it is important to ensure the process runs smoothly. This article will discuss some tips for a successful sale of your home. Let's get to the list.
Research the Market
Before selling your house, it is important to know the market. Researching the market will give you an idea of the approximate selling price and help you decide if selling makes sense at this time. You may also want to check out comparable homes that have recently been sold in your area. There are various ways to conduct market research. You can talk to real estate agents, use online resources such as Zillow, or even check out the newspaper.
When conducting your research, it is important to consider factors such as the location of your house, its condition, and its amenities. Considering all these will give you a good idea of how much to expect from the sale. For instance, if you own an old house, its value may not be as high as that of a newly built house.
Work With a Real Estate Agent
Working with a real estate agent can be highly beneficial when it comes to selling your home. Agents have the expertise and experience needed to help guide you through the process of selling your house. They are familiar with the market, know which tactics to employ, and also understand all paperwork required to close the deal. For instance, real estate agents in Montreal can help you sell your house quickly and for the most money. Ensure that you find an agent who is familiar with your local area.
Some of the factors to consider when selecting an agent include their experience, reputation, and fees. They should have enough experience to help you get the best price for your house. Regarding the fees, many agents ask for a commission when the deal is complete. Ensure that you are comfortable with their fee structure before signing any paperwork.
Get Your House Ready to Sell
When selling your house, you want to ensure it is in the best condition possible. Start by taking care of any repairs or maintenance issues, such as broken windows, wall holes, and plumbing problems. A good impression goes a long way when it comes to buyers.
You will also want to stage your home before potential buyers come over. This includes decluttering the house and removing any personal items. You can add finishing touches, such as fresh paint, flowers, and air fresheners. Ensure that the repair is done to perfection and that the maintenance expenses are reasonable.
Boost Your Curb Appeal
The exterior of your house is the first thing potential buyers will see. This means you want to ensure it looks its best and gives a good impression. Clean up your lawn, replace any old furniture, and consider planting some colorful flowers for an added touch.
You can also add lighting fixtures or paint the door for a more appealing look. With a few simple renovations and touches, you can easily boost your home's curb appeal and create a positive first impression. Ensure that you do not overdo it, as this can result in an excessive cost for the seller.
Create a Listing
Creating a listing is one of the most important steps when selling your house. A good listing should include details about your home, such as its size, location, and condition. You will also want to add some photos to show potential buyers what they can expect.
Make sure to include all the details and provide accurate information. This will help attract buyers and make it easier for them to find your listing online. Once you have created a listing, you can start advertising your home on various platforms, such as social media and classified sites.
Set the Right Price
When pricing your house, you want to ensure it is within the market value. If you set a price that is too high, buyers may be less inclined to make an offer. On the other hand, if you set the price too low, you could leave money on the table. Make sure you research comps in your area and ask a real estate expert for their opinion.
When setting the price, it is important to consider the cost of repairs and upgrades. You also want to factor in any incentives you may offer, such as closing costs or a home warranty. If possible, you may want to offer incentives for buyers who are ready to take action quickly. Such incentives include special financing offers or a reduced price.
Advertise Your Home
Once you have prepared your house for sale, it is time to advertise. You can do this through word-of-mouth, social media platforms, or even a real estate website. You may also want to use traditional methods such as billboards and newspaper ads.
Ensure you include pictures of your home, details about the location and amenities, and other pertinent information. You want to ensure your house stands out and attracts the right buyers. For instance, if you are selling a house in Montreal, you want to ensure your ad targets buyers looking for houses in the area.
Be Prepared to Negotiate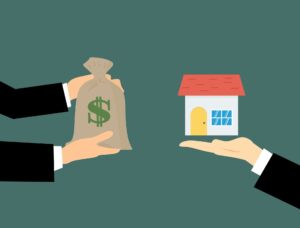 When it comes time to accept an offer, you should be prepared to negotiate. Buyers may ask for concessions or a discounted price, so you must remain firm during the negotiation process. Make sure you have a set price and that you are comfortable with it before entering into negotiations.
Be sure to carefully review any offers made and ensure that it is within your budget. You should also consider the buyer's timeline when considering an offer. If they need a quick closing, you may want to rethink their offer, as this could mean they are not serious about the purchase. It is important to be patient with the selling process as it can take time to find the right buyer.
Selling your home can be a tricky process. However, with the right preparation and strategy, you can ensure that it goes as smoothly as possible. From boosting curb appeal to creating an attractive listing and setting the right price, there are many steps you can take to make your sale successful. With patience and knowledge of the market, you can get the most out of your sale and make it a smooth process.