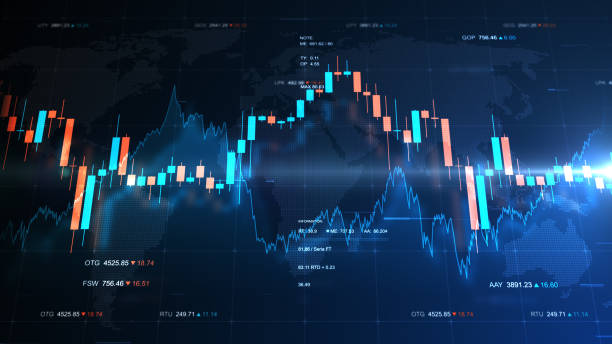 Getting started can come with a steep learning curve if you're new to trading. You need to decide what to invest in, how to invest, and which apps to use. With the growth of fintech services, many trading platforms are starting to offer free access to the market with easy-to-understand interfaces.
This guide covers the three best trading platforms for beginners and up. We considered an overall user experience that aligns with most people's primary goal: building long-term assets. A great way to achieve this goal is by choosing a platform with a demo account.
What is a demo account?
A demo or practice account lets users explore a trading platform's features and functions without risking the loss of real funds. You are given virtual money with which to practice trading. Beginners can also use demo accounts to become familiar with live trading, develop effective trading strategies, and improve their trading skills.
Of course, demo accounts aren't just for beginners. Even experienced traders can use them to explore what the platform has to offer.
A spokesperson for Invezz.com said, "Most users looking for trading platforms are beginners, and it's absolutely vital that practice comes first. That's why when we're analyzing the best trading platforms and producing ratings for our guides, we specifically look out for the demo account and how good it is."
Benefits of demo trading
Demo trading has many benefits and myths, regardless of whether you are just getting started or evaluating a platform to trade with. It will help you become familiar with the platform without making a commitment you might regret. You need to know how to open, change, and close trades. Knowing how to use an app efficiently does away with a lot of the stress of real-life trading. Trading in real-time is very dynamic, and you want to avoid having to figure out how to close a trading position urgently.
A demo account will let you test the platform's overall quality and make sure that the trading experience is on par with your requirements.
Eliminate emotions as a factor
Feelings of frustration and doubt can set in once you lose a few trades, and delight and overconfidence come with a few winning ones. These strong emotions can cloud your judgment, potentially leading to less-than-stellar trading results.
A demo account will help you identify misleading emotions and make a plan to deal with them when you start trading for real.
Create a trading strategy
A virtual trading environment is ideal for creating, developing, and testing a trading strategy. You won't pay the price of common beginner mistakes. You can analyze your trading history and adjust your strategy without losing real money.
Below, we present three of the best trading platforms with demo accounts.
1. eToro
eToro is a reputable broker that lets users learn about the markets and perfect their trading skills at their own pace. To get started with a free demo account, you sign up with the eToro platform, which takes a few minutes, and very few personal details are required. From the menu under your username, choose Virtual Portfolio to access the demo account.
Overall, eToro's demo trading account is the perfect tool for novices. You can experiment with different investment strategies and make mistakes without losing money. You will gain firsthand experience with the tools and features as you build the confidence to invest.
Benefits of eToro demo account:
Experience all of the platform's features
Follow each instrument's real-time trends
Advanced analysis tools
Manage your virtual portfolio easily
Simple and clean interface
Try different risk levels using leverage, take profit, stop loss
Try eToro's preset thematic portfolios
Copy top traders' moves
2. Pepperstone
All you need to open a demo account with Pepperstone is a valid email address and phone number. You can use it for an unlimited time for the cTrader platform. If you'd rather use MetaTrader 4 or 5, the account is valid for 30 days.
You can open more than one demo account with the same email. Just like the real account, there are almost 200 CFD assets to choose from. Demo accounts come with 50,000 euros, dollars, or pounds in virtual cash and access to the trading platform of your choice.
You can also copy experts' trading and explore a large variety of educational materials, such as tutorials. The demo account is easy and fast to set up.
Benefits of Pepperstone demo account:
30-day trial
Totally free
Ability to open multiple demo accounts
Easy to open
All live account markets and assets available
Good range of platforms
3. Skilling
Skilling is regulated and authorized by the Cyprus Securities and Exchange Commission (CySEC). It meets the key criteria for a legitimate broker, which include reporting transactions regularly, membership of the Investor Compensation Fund (ICF), segregation of client accounts, and a minimum capital balance of EUR 730,000.
The platform features a free demo trading account for beginners to hone their skills and gain experience. The demo account is perfect for users who want to learn to trade without losing money or being otherwise exposed to risk. They can practice trading in a completely risk-free environment.
You can access Skilling's trading platform on any device. It's compatible with all major browsers, Android and iOS.
Benefits of Skilling demo account:
Test your strategies
10,000 EUR/USD/GBP in virtual funds or 100,000 SEK/NOK
Trade with zero risk
Master trading tools
Experiment with leverage
Test different risk/reward levels
No initial investment
Powerful trading tools, charting
Intuitive trading on a simple, clean interface
Reliable trading conditions
Exceptional support by qualified professionals
Secure trader funds