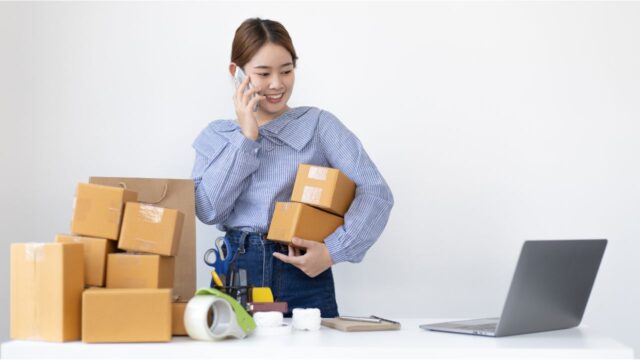 Are you looking for a way to make some extra cash? Selling used items on Amazon is one of the easiest ways to do so. You can start selling with little experience or resources, and the process is simple. Here's what you need to know about selling used items on Amazon.
Benefits of Selling Used Items on Amazon
Wide Reach: With over 300 million active users, Amazon provides a massive audience for your used items. This means that your items will have a greater chance of being seen and sold than if you were to sell them locally or on smaller marketplaces.
Trusted Brand: Amazon has built a reputation as a trusted online marketplace, which means that customers are more likely to buy from sellers on Amazon than from other online marketplaces or individual sellers.
Easy to Use: Amazon's platform is easy to use and navigate, making it simple to list and sell your used items. Additionally, Amazon provides tools and resources to help sellers manage their listings and track their sales.
Competitive Pricing: Amazon's marketplace is highly competitive, which means that prices for used items are often lower than what you might find on other marketplaces or in local stores. This can make your used items more attractive to buyers, and can help you sell your items more quickly.
Listing Your Items
The first step to selling used items on Amazon is listing your item. Listing your items is free, but you will be charged for every item sold.
To list your item, you must create a seller account in order to access the Seller Central page, which allows you to manage all aspects of your sales from pricing and shipping to customer service.
From there, you will enter information about the product such as title, description, condition, and price. You will also upload photos of the product and select from the available categories for listing it in the correct marketplace. Once listed, shoppers can purchase your products and leave reviews for other shoppers to see.
Shipping Your Products
Once an item has been purchased, it's time to package and ship it out. When packing an item for shipment, be sure that all parts are included along with any instructions or other documents that may be necessary for use. If possible, use recycled materials when packaging your products in order to save money while still protecting them during transit.
Be sure that these materials are clean and free of dust particles before wrapping up your items. Once packaged securely, address the package correctly and attach a prepaid shipping label if applicable. Lastly, drop off your package at a nearby post office or shipping company such as UPS or FedEx depending on where it needs to go next!
Providing Excellent Customer Service
Excellent customer service is key when selling anything online – especially used items! Respond quickly if customers reach out with questions about their purchase or shipping status; this will keep them satisfied with their buying experience and more likely to leave positive feedback for future customers considering purchasing from you. Additionally, providing customers with tracking information once their order has shipped helps keep them informed throughout the entire process so they know exactly when their package should arrive at its destination!
Tips for Selling Used Items on Amazon
Research Before You List: Before you list your used items on Amazon, it's important to research their value and demand. This can help you set a competitive price and determine whether or not there is a market for your items.
Clean and Prepare Your Items: Clean and prepare your used items before you list them on Amazon. This can help them look more appealing to potential buyers and increase their value.
Take High-Quality Photos: When listing your used items on Amazon, be sure to take high-quality photos that show the item from multiple angles. This can help potential buyers get a better sense of the item's condition and increase the likelihood that they will make a purchase.
Write a Detailed Description: In addition to high-quality photos, be sure to write a detailed description of your used item. This should include information about the item's condition, any flaws or damage, and any accessories.
Conclusion: Selling used items on Amazon can be a great way of making some extra cash without much effort or expertise required. By following simple steps such as listing your item accurately with photos and descriptions of what's being sold; packaging correctly; addressing correctly; attaching prepaid labels (if applicable); sending tracking info; and providing excellent customer service throughout the entire transaction process – you can ensure successful sales each time! Good luck!