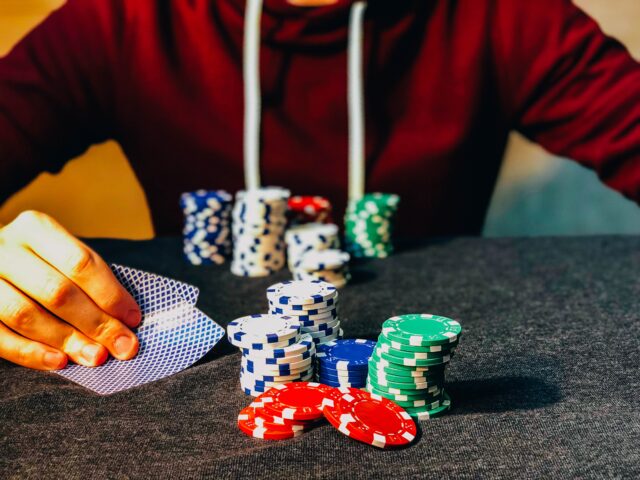 If you're looking for online casino welcome bonuses, you've come to the right place. In this guide, we take a look at some of the best types of bonuses available – those that will see you get more for your money and can help you play for free.
If you're new to betting, exploring different casino bonuses can be a bit daunting. There are lots of terms and conditions to read, and different qualifying criteria. How do you know which bonus is worth the trouble? Which one will get you the best results? Let's dive in.
Free spins
Arguably the best casino welcome bonus gamers can take advantage of is free spins.
"Spins" relate to online slot machine games. If you're new to this type of game, they're essentially a computerized version of the classic fruit or slot machines found in pubs and bars. Players hit a button to spin a number of wheels. To win, you have to match up rows of symbols.
These games are pretty easy to play and understand. Some of them have significant multiplier payouts too, so the returns can be high.
Free spin offers are some of the best for players because they enable them to have a go at playing different types of slot games without having to commit to spending any money.
Some online casinos offer free spins with different terms attached. For example:
No deposit free spins – to use your spins, you don't need to deposit any money at all. The only thing you need to do is register with a casino.
Deposit free spins – the opposite to the above. To get access to these free spins, some kind of qualifying financial deposit will be required. Watch out for any time restrictions for use too.
Daily free spins – some online casinos offer players free spins every day. They are, however, quite rare, and they often apply to specific games only or have some restrictions attached to them.
Loyalty free spins – some casinos recognize the loyalty of their players and reward them with free spins and other bonuses. If you play a lot with one casino, keep an eye out for any free offers.
First deposit bonus match
One of the best ways to get the most for your money when it comes to casino welcome bonuses is the first deposit match.
It simply involves the casino offering to match the initial deposit made by a player, up to a certain amount. For example, some online casinos will match first deposits up to $2,000. Some offer lower amounts, and some will offer combinations of first deposit matches and free spins.
The matched welcome bonus is offered by many different casinos. You'll usually see ads on social media platforms such as Instagram. They often offer 100% matching, meaning they'll meet the full amount of what you deposit, compared to an offer to match perhaps 50%. Some operators offer more than 100%, with 120% a common figure, and some go as high as 200%.
The key thing to remember is to study any deposit requirements that you may need to comply with before you can cash out.
Cashback
The cashback is a very handy welcome bonus. This works by essentially giving players money back for their deposits.
This is often seen in a couple of different forms. One method is to provide a percentage of money back on losses up to a certain amount. Some online casinos offer as much as 100% up to $1,000.
This enables you to make some risk-free bets, which is perfect when you're just starting out.
Another common offer is to give a fixed sum as a cashback bonus – $100 is quite usual. However, watch out for the form in which these cashbacks are given – for example, you may not get your money back in cash but rather as credit to use in the casino.
There may also be some other wagering requirements that you need to comply with. For instance, the offer may only be available within the first 24 hours of registering.
In summary
We've explored some of the best online casino welcome bonuses. These are also some of the most common and profitable for players and can help take some of the risk out of playing.
The likes of free spins can help you work out whether you enjoy a game or not, and matched deposits are a great way to get free money to play with.