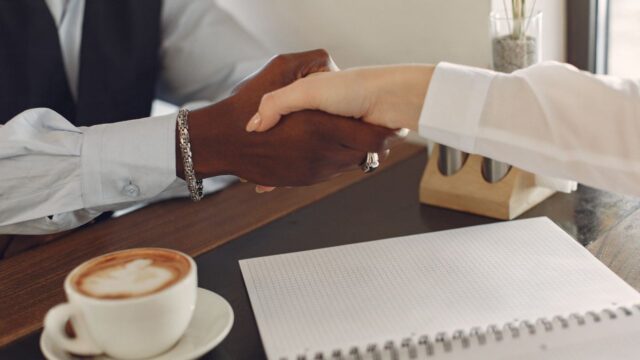 What is a joint endorsement
A joint endorsement is an agreement between two or more individuals to endorse a financial instrument, such as a check or note, on behalf of another individual. The endorsements guarantee payment of the instrument if the primary endorser defaults on their obligations. Joint endorsements are commonly used when an endorser does not have adequate credit to support the entire amount of the instrument. In such cases, the addition of one or more joint endorsers can improve the chances of the instrument being accepted by a financial institution. While joint endorsements can provide some benefits, they also come with some risks. For example, if one of the joint endorsers defaults on their payments, the other endorsers may be held responsible for the entire balance. As a result, it is important to carefully consider all options before agreeing to serve as a joint endorser.
What are the requirements for a joint endorsement
A joint endorsement is when two people sign a document together, indicating that they both agree to the terms. In finance, this is often used in situations where two parties are co-signing a loan or other agreement. In order to add a joint endorsement to a document, both parties must first sign their own individual endorsements. Once this has been done, the endorsements can be combined into a single joint endorsement. The requirements for a joint endorsement may vary depending on the financial institution or agreement involved. However, in general, both parties must be willing and able to sign the document, and they must be of legal age and mental capacity. Additionally, both parties must have a clear understanding of the terms of the agreement. By meeting these requirements, both parties can add their signature to a joint endorsement.
What are the benefits of a joint endorsement
This type of endorsement can be useful in a number of scenarios, such as when one party does not have the necessary funds to cover the full amount of the document or when both parties wish to share responsibility for the document. Joint endorsements can also be helpful in situations where one party does not have the necessary expertise to endorse the document on their own. By working together, both parties can provide the endorsed document with greater credibility. In addition, joint endorsements can provide greater protection for both parties involved, as each party is legally responsible for their own actions. As such, it is important to consult with an legal advisor before entering into a joint endorsement agreement.
How to complete a joint endorsement
In order to complete a joint endorsement, all parties must sign the document in the presence of a witness. The witness does not need to be a notary public, but must be over the age of 18 and able to swear to the identity of the signers. Once the joint endorsement is complete, it becomes binding on all parties. This means that any party who attempts to negotiate the check without the consent of the others may be liable for fraud or breach of contract. As such, it is important to carefully consider all parties involved before completing a joint endorsement.
Tips for joint endorsement
A joint endorsement is a type of loan guarantee that allows two or more people to share responsibility for repaying a debt. In most cases, joint endorsements are used when two people are seeking a loan together, such as a mortgage or auto loan. However, joint endorsements can also be used in other situations, such as when one person is cosigning for another person's loan. When considering a joint endorsement, there are a few things to keep in mind. First, you should make sure that all parties understand the responsibilities involved. Each person should be aware of the risks and potential consequences of defaulting on the loan. Second, you should have a clear agreement in place regarding how the loan will be repaid. This will help to avoid any confusion or conflict down the road. Finally, you should consult with an experienced financial advisor to ensure that a joint endorsement is the right choice for your situation.