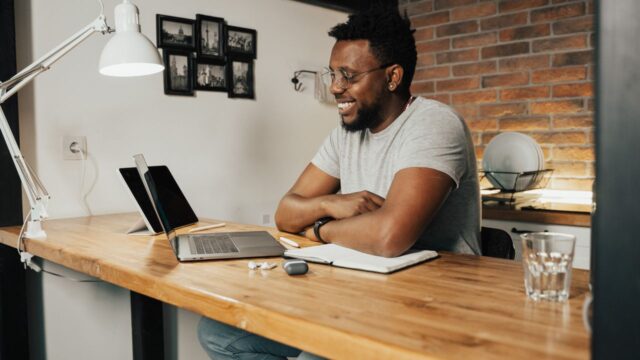 If you are looking for a lifestyle that allows you to travel the world, then you might want to consider working on the road. There are actually many job opportunities that can enable you to work remotely, from your laptop or phone, and still maintain your freedom to explore new places. In this blog post, we'll discuss five jobs that you can do while traveling, so you can choose the one that best suits your skills and interests.
1. Freelance writing
If you love to write, then freelance writing could be one of the best jobs to do while traveling. Many companies and individuals are often in need of talented writers to craft articles, blog posts, website content, and other types of written material. You can find freelance writing opportunities on websites such as Upwork, Freelancer, and Fiverr. With freelance writing, you can work from anywhere with just a laptop and internet connection.
2. Virtual Assistant
Another job that you can do while traveling is becoming a virtual assistant. It entails completing administrative and managerial tasks for businesses or entrepreneurs.
Virtual assistants are highly in-demand in today's digital age, where many entrepreneurs and small business owners don't have enough time to handle everything themselves. You can find virtual assistant gigs on websites such as Upwork, Remote.co, and Zirtual. This job will allow you to work remotely and manage your schedule independently while traveling.
3. Online tutoring
Online tutoring is another job you can do while traveling. There are platforms that allow you to connect with students globally and provide them with academic help. You can tutor students in a variety of subjects such as languages, mathematics, and sciences, and set your own working hours. Online tutoring jobs are available on websites such as Chegg, Tutor.com, and Skooli.
4. Graphic design
If you are skilled in graphic design, then consider working as a freelancer or consultant. Graphic design jobs allow you to work on creative projects for businesses, such as designing logos, brochures, banners, and other digital and print materials. Platforms such as 99designs, Design Hill, and Dribbble offer job opportunities for graphic designers. You can work in any location at any time as long as you have access to a computer and the internet.
5. Digital marketing
Finally, digital marketing is an excellent job opportunity to do while traveling. With your expertise in marketing, you can assist organizations in promoting their brands, products, and services online. Digital marketing encompasses search engine optimization, social media management, email marketing, content creation, among others. Platforms such as HubSpot, WeWorkRemotely, and Virtual Vocations offer job opportunities in digital marketing.
Conclusion:
In conclusion, the internet has opened up numerous job opportunities for those who wish to work remotely while traveling. The possibilities are numerous, and you only need to find a job that suits your skills, interests and travel plans. From writing to graphic design, tutoring, virtual assistance, digital marketing, and more, we hope these five job ideas inspire you to embark on your dream adventure while still earning your livelihood. So, pack your bags and start your journey to work and travel at your own pace.