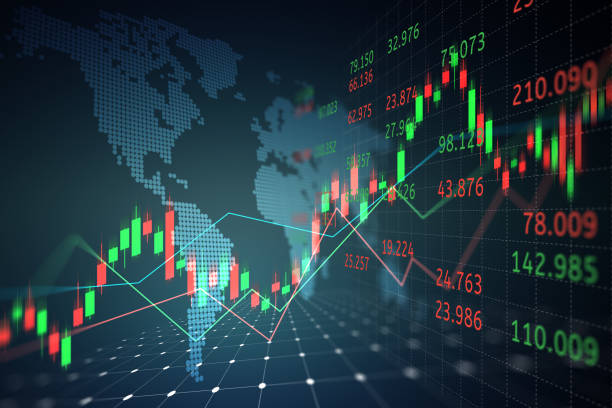 Bitcoin and Ethereum are leading the crypto market in this fresh crypto price rally. After a year of red candles, the top 2 tokens are once again providing some opportunity to aspiring crypto investors. 
That being said, many are still wondering which one of the top dogs has higher potential in the short and long term. While TRXETH pairs on exchanges are getting some volume, the highest appeal for traders remains in BTC and ETH. 
In this article, we explore some price predictions for ETH and BTC from reputable sources around the internet. This should provide some insight into whether it's the right time to swap BTC for ETH in expectation of another bullish cycle in crypto. 
What Is BTC/ETH Future?
Ethereum has been making some of the latest headlines since it merged into a PoS consensus. This allowed the platform to reduce its energy throughput by 99%, making it much more scalable for mass adoption. That said, due to the poor market conditions, these upgrades haven't really had any impact on its price yet. 
As a result, BTC and ETH have been heavily correlated in their price action in the past year. Currently, Bitcoin is trading at around $23,000, whereas Ethereum is in the $1,550 range. 
BTC Price Forecast
The latest crypto rally has allowed analysts from around the internet to review their price predictions. As a result, we've been seeing websites providing some very bullish targets for BTC for the next few years. 
For example, Digitalcoinprice.com is incredibly bullish on the original cryptocurrency with a target of $50,609 for 2023 alone. In the longer term, they are providing bullish views of $83,668.35 for 2025 and $240,442.79 for 2030. 
Priceprediction.net goes even further than that. While their short-term forecast is similar with $38,660.40 for 2023 and $85,763.24 for 2025, it's another story in the long term. The website goes as far as providing a target of $567,926.15 per BTC for 2030, more than half a million dollars!
ETH Price Prediction
Ethereum has been making waves in the industry, and the price predictions from analysts are following this narrative. 
Digitalcoinprice.com expects to see the smart contract platform token at $3,437.79 in 2023. For 2025, their target nears $5,663.96, whereas for 2030, it goes as high as $16,401.89. 
Priceprediction.net are agreeing with this assessment for the short term, with targets of $2,763.03 for 2023 and $5,610.24 for 2025. However, their long-term vision is very bullish, with a forecast of $34,513.36 for 2030. 
Where to Swap BTC to ETH?
So, considering that ethereum might be a better opportunity, let's explore some of the top platforms where you can use a BTC to ETH calculator to swap these cryptos. 
Godex
Godex is among the leading anonymous exchanges, allowing cross-chain swaps without any type of registration. This privacy-oriented platform will provide you with quick BTC to ETH swaps, at fixed rates, without any personal data requirements. 
Atomic Wallet
The Atomic Wallet app has an integrated BTC to ETH swap, allowing holders to easily exchange these coins. Since it's a non-custodial wallet, it also allows you to keep control of your assets at all times. 
ChangeNow
Another anonymous exchange, ChangeNow provides similar functions to those of Godex. That said, its interface is quite simplistic and doesn't provide any charts or price feeds. There are no upper trading limits, and you can start trading from $2. 
SimpleSwap
Simpleswap and ChangeNow are almost identical in their offering and reliability. Both platforms don't require registration, as long as you don't use fiat for exchanging crypto. Once again, the platform doesn't provide any charts, making it only suitable for beginners. 
Time to Swap BTC to ETH
While Bitcoin leads the market still, Ethereum is setting the foundations for the upcoming Web3 revolution. With its fresh PoS protocol and upcoming scaling solutions, it might provide much higher profit potential than Bitcoin in the long run.