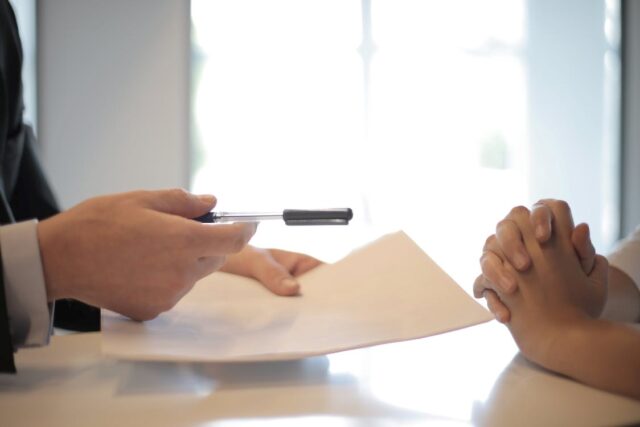 Are you thinking about getting a loan today? Statistics show that the citizens of New Zealand are dealing with money problems right now. It's estimated that one-third of Kiwi households suffer many financial challenges because of COVID-19. Many citizens – individuals and companies– apply for loans to survive a monetary collapse. However, getting this much-needed loan isn't possible if you don't have the required eligibility. This article explains how NZ's residents and foreigners can apply for loans and borrow some money successfully. Whether it's a personal loan or business credit, you need it from a lender, and following the guidelines is crucial. So, here's what you must ensure:
Check your eligibility:
First, ensure your eligibility before borrowing some money from New Zealand-based platforms. The residents of the country and foreigners residing in Kiwi islands have to show proper documents, after which their eligibility can be determined. Moreover, underage borrowers must bring their guardians before anything can be lent to them. However, different platforms may have slightly different terms. That's why you should carefully read the conditions before borrowing cash.
Shop around often:
You don't necessarily need to borrow some money immediately just because you are eligible. Investigate your choices online and see if you can find someone who will lend you some money. Nectar, one of the Best online loans provider in NZ, offers the simplest and quickest ways to give loans online in New Zealand. You can get up to $30,000 in unsecured loans from these online lenders. Therefore, if the request is approved, you can participate in the online process and receive the funds in your account the same day. Additionally, unsecured loans are better because you don't have to offer an asset as security.
Organize your docs:
When you're working with traditional lenders, they will need to see some paperwork. So, NZ citizens should organize their documents to present them whenever demanded. If you run a business, all the paperwork becomes more important. However – as we've just explained – you can go online and get a loan digitally. Whether it's a personal loan or for business purposes, digital lenders are not so fussy about complete paperwork. They verify the basics, and you get the cash more quickly.
Master your pitch:
Digital lenders only give you a certain amount without demanding anything as security. Also, the lender won't lend you a hefty price for business purposes without ensuring the startup is successful. You have to give them an excellent business pitch when borrowing the cash you need. Predict what sort of questions will be asked. How will you convince them to loan money to your business? Again, this business pitch is usually optional when lending a few thousand.
Know your credit:
Now, borrowers should know their credit scores before applying for a loan. If you don't reside in the country, then learn how NZ credit scores work. These scores range from 0 to 1,000, and having higher scores can improve your credit history. However, credit scores usually lie between 300 and 850 now among Kiwis. Gaining 500+ credit scores can make you easily eligible for borrowing money. But stuff like unpaid bills can downgrade your credit history, and you'll need to hone your credit scores.
Improve your scores:-
Enhance your "creditworthiness" radically by improving your scores. Excellent credit history makes a lender easily trust you because the lender can expect you to fulfill the conditions of borrowing their money. Only trust those shady websites where you're paid whatever you demand, with nobody bothering to check your credit history. Simply boost your credit history by paying your bills, reducing your credit card, and consolidating your outstanding debts. Hence, you become an ideal borrower.
Bring a co-signor:-
Even if you still need to improve your credit history, bringing someone with you to co-sign can boost your chances of getting a loan in New Zealand. Since co-signing the agreement can make the person responsible for your actions, it's easier to convince family members to sign it with you effectively.
Get secured loans:
You can also apply for secured finance using something you own as security. Lenders know they can get their cash back by selling that asset if you didn't repay the amount you're loaning. But a person should always prefer unsecured loans over secured ones for financial independence.
Know your security:
Which asset can you offer as security upfront when you have bad credit? Some people are okay with parting with their houses, vehicles, and jewelry. But it would help if you also considered the consequences of getting rid of these things. How will it affect your family if you lose that asset? So, consult with your family members before offering a mutual asset as security. Again, focus on getting unsecured loans from digital platforms. These loans are safer than secured loans for the residents of New Zealand.
Get independent advice:
Are you sure this loan's safe? You can seek legal advice from independent experts to make sure your lenders are honest with you. Visit Te Ara Ahunga Ora Retirement Commission's website for financial knowledge and educate yourself on local loans. These advisors can help you decide if a loan's what you're seeking right now. Sometimes, borrowing money seems like a way out, but it can forever trap you in a circle. So, learn your options before borrowing by talking to someone.
Know your rights:
Remember that you deserve to be treated respectfully by lenders and informed about all the crucial information regarding the personal loan. Learn the lender's obligations to ensure that platform isn't violating your rights by keeping something important a secret from you. First, they should ask you:
Does the loan seem suitable to you?
Can you afford the loan they'll give you?
Do you understand the terms and conditions?
Lenders must ensure their clients can repay these loans while covering daily expenses. Also, lenders must tell you how much you will pay, the total fee they will collect, and the interest rate they will charge you.
Apply and respond:
Finally, you can apply and wait for approval from your lenders. This approval can come quickly when you have fulfilled the requirements mentioned above. Returning customers can also expect to make progress immediately. When applied digitally, reliable platforms require you to fill out the application for seven minutes. When approved, you can receive funds the same day! If they ask you some questions, respond honestly to convince them how consistent you can be as a borrower.
Conclusion
The economy is affected worldwide, and many NZ residents resort to personal loans while some businesses borrow money to keep the vessel afloat. Knowing a lender's requirements can accelerate the acceptance of your application. Check your eligibility and then shop around to find some reliable lenders. Some local lenders can give unsecured loans to Kiwis, but others may require you to give them something as security. Know and hone your credit score, ask someone to co-sign, and realize your rights before applying. Master your pitch, organize your docs, and apply for a loan. After you respond to their questions, your lenders will approve the loan. That's how NZ citizens can easily get proper loans.