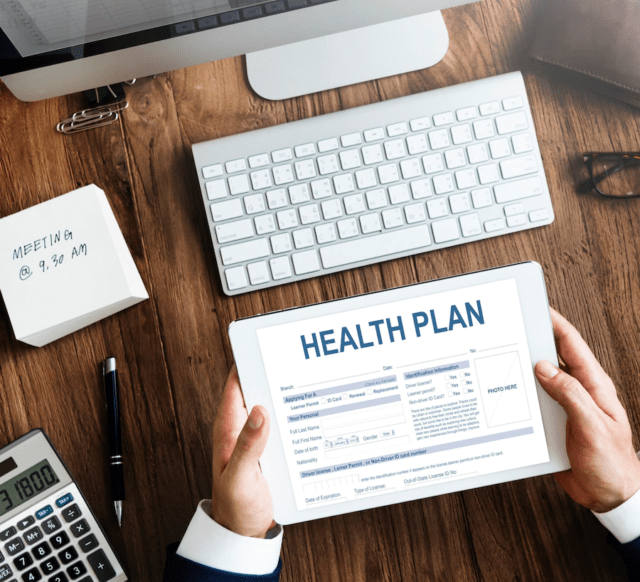 When it comes to health care, there are a lot of factors to consider. Not only do you have to choose an affordable plan, but you also have to make sure that the plan covers what you need. With so many options out there, it can be overwhelming trying to figure out which one is right for you. However, by following a few simple tips, you can easily find an affordable healthcare plan that meets your needs.
Understand Your Health Care Needs
When choosing health insurance, it is important to consider all of your needs. You want a plan that provides quality coverage for the services that you need and desire, but it is also essential to make sure that you can afford it both short-term and long-term. Pay attention to the number of your monthly payments and any deductibles or copays required by the plan. It is also prudent to examine maximum yearly costs so that you understand what your out-of-pocket expenses may exceed should you have any prolonged medical treatments or multiple visits each year. With this in mind, researching various options during the selection process can help ensure that you find a plan that meets your current budget without leaving you overwhelmed with expenses at later times.
Research Different Plans and Prices
Making an informed decision about health care is important to ensure that you are receiving the best quality possible. Doing your research on healthcare providers is essential; it is important to read reviews, compare prices, and see what others have experienced when using their services. Taken together, this will enable you to make a smart decision concerning the right healthcare provider for you and your loved ones.
It is important to find a healthcare plan that fits within your budget and meets your needs. Going above and beyond what you need or can afford sacrifices long-term financial stability while underspending on health care coverage jeopardizes access to necessary medical resources and services. Take the time to do some research and understand your options. Balance the cost of each plan with its coverage so you have ensured a good return on your investment without compromising access to quality medical services.
Read the Fine Print Before Enrolling in Any Plan
When enrolling in a healthcare plan, it is important to take time to read the fine print. The fine print contains all the details of the coverage you are curious to know, such as which doctors are included in-network, what types of treatments and procedures are covered, and which pharmacies you can use for prescriptions. Taking time out to truly understand your policy's inclusions and exclusions can save you a great deal of money and unexpected bills associated with uncovered treatments or doctor visits outside of your network. Don't get caught up in thinking that all healthcare plans are created equal – make sure to compare different plans and read through their individual policies thoroughly before making any decisions.
Consider the Cost of Prescription Drugs
It is important to find out which drugs are covered under the plan, how they are classified and the associated costs. Knowing this information in advance can help you make an informed decision that best meets your needs while maximizing your coverage. You'll want to ask questions about whether a generic equivalent is available. If there are additional tiers with lower costs, other savings methods, such as discount cards, may be available. Reviewing the medical plan's explanation of benefits before you make a final decision can help ensure it meets your needs in every way.
Look for Additional Benefits
When choosing the right plan, it's important not just to consider coverage for doctors' visits and procedures but also to look at additional benefits that could help improve your access to care. These extra benefits could include lower copayments or coinsurance rates, prescription drug coverage, perks such as wellness program discounts, complimentary virtual health consultations, and even telehealth services, as well as renewable term policies that provide coverage for a specified period and are renewable upon expiration. At the end of the term, you have the option to renew or upgrade your policy to increase coverage or reduce premiums. This allows policyholders the chance to keep up with changing needs without the hassle of reapplying for coverage each time.
Taking all of these options into account will ensure that the plan you choose fits everyone's needs without breaking the bank.
Ask Questions and Get Professional Advice Before Making a Decision
To ensure that you are making the best choice for your medical needs, it is important to get professional advice or consultation before committing. Engaging a qualified medical expert or even a trusted doctor can provide invaluable insights into the pros and cons of each option to select the one that is most suitable and cost-effective for your requirements. Because healthcare matters are both private and sensitive, having this personalized attention and assurance is essential when selecting a health plan that suits your individual needs.
Conclusion
By understanding the different types of healthcare plans available and taking into consideration aspects such as cost, extra benefits, and prescription coverage, you will be able to find a plan that fits your needs without compromising on quality care. Don't forget to do your research, read the fine print carefully, and get professional advice if needed before making any decisions. With these steps in mind, you can rest assured that you are selecting the right plan for yourself or your family.
We hope this guide has been helpful in finding an appropriate healthcare plan that meets all of your requirements!