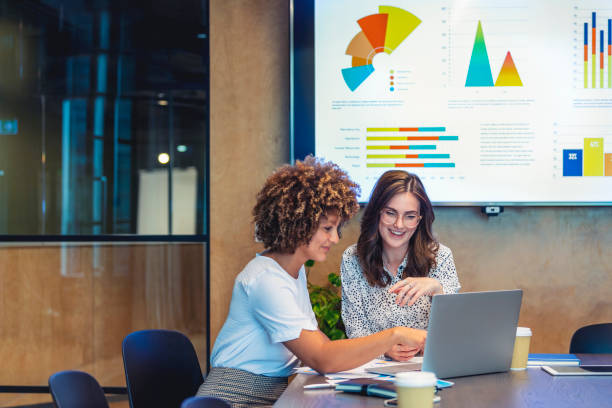 The challenges of being a financial advisor are many, and it can feel overwhelming at times to deal with the difficulties that come with such a career. When you first start out, it is a challenge to build your reputation and your client base. The regulations for financial advisors are strict and living up to them is a time consuming task. The financial world is a constant state of change, and the industry is always shifting and developing, so to stay up to date and relevant requires a great deal of adaptability and flexibility. Not only is the market changing, but it is also unstable. Advisors need to be able to offer reliable advice and reassurance at times of great uncertainty. And while the role focuses on helping clients, you also need to juggle the needs of your own business. Clearly, financial advisors have a lot to deal with when it comes to the challenges of their role. In many ways however, technology has proved to be a powerful solution.
The Key Technologies for Financial Advisors Today
Technology has become increasingly important for financial advisors in recent years, as it can help streamline processes, enhance communication with clients, and improve the overall client experience. Here are some of the key technologies that financial advisors should be aware of:
Customer Relationship Management (CRM) software: CRM software can help you manage your client relationships by tracking client data, communications, and interactions. This can help you stay organized and provide better service to your clients.
Financial Planning software: Financial planning software, also known as financial mapping software, can help you create and manage financial plans for your clients. These tools can help you analyze client data, identify financial goals, and develop customized plans to help clients achieve those goals.
Investment Management software: Investment management software can help you manage client portfolios and investments. These tools can help you analyze investment performance, rebalance portfolios, and make informed investment decisions.
Document Management software: Document management software can help you store, organize, and retrieve client documents. This can help you stay organized and ensure that important documents are easily accessible when needed.
Video Conferencing software: Video conferencing software can help you communicate with clients remotely, which can be especially important during times when in-person meetings are not possible or convenient.
Social Media: Social media can help you build your brand, connect with clients, and share information about your services. Platforms like LinkedIn can be especially useful for financial advisors.
These are just a few examples of the many technologies that financial advisors can use to improve their businesses. We will consider the area of financial mapping software in greater detail to help you understand the potential that technological tools for financial advisors have.
Financial Mapping Software
Financial mapping software, also known as financial planning software, is a type of technology that financial advisors can use to help clients visualize their financial future. These tools can help you create and present financial plans to clients, and they can also help clients track their progress over time.
Financial mapping software typically includes features such as budgeting tools, retirement planning calculators, investment performance tracking, and scenario planning tools. These features can help you create customized plans for clients based on their unique financial situations and goals.
Some financial mapping software also includes integrations with other financial tools, such as investment management platforms or CRM software. This can help you streamline your workflows and provide a more seamless experience for clients.
When it comes to choosing financial mapping software, it's important to consider various factors such as ease of use, the availability of support and training resources, and the cost of the software. It's also important to choose a software that is compliant with regulatory requirements and that has robust security features to protect client data.
Keeping Technology in Its Place
It's important to keep in mind that technology should be used to enhance, rather than replace, the personal touch that financial advisors provide. You don't want technology to take over, but rather be a tool that you use to provide consistent and reliable support. It's important to provide a personal touch when it comes to dealing with the personal issue of finances for various reasons. Providing a personal touch as a financial advisor can help build trust, deepen understanding, manage emotions, and retain clients. When clients feel that their advisor is invested in their financial well-being and takes the time to understand their unique needs and goals, they are more likely to trust their advisor's recommendations. Personalized communication can also help financial advisors manage clients' emotions during times of market volatility or other financial stressors. By providing a personal touch and reassuring clients that their advisor is there to support them, advisors can help clients make more rational decisions and avoid making emotionally-driven financial decisions. When clients feel that their financial advisor provides personalized attention and understands their unique needs, they are more likely to remain loyal to that advisor. This can help financial advisors retain clients over the long term and build a sustainable business.
Therefore, while technology can help streamline processes and enhance communication, it's important to remember that personalization and relationship-building are critical components of effective financial advice.
Making Good Choices
As stated, a balance of personal touch and technology is needed. So when it comes to making choices about the technology you will use as a financial advisor, what should you consider? Making good choices about technology as a financial advisor requires careful consideration of your needs – What specific problems are you looking to solve or improve with technology? What areas of your business could benefit from automation or streamlining? You also need to do research and carry out thorough evaluations of potential solutions to find the best fit for you. Give attention to the security and compliance measures of a solution, as well as how effective its implementation and training is. By taking your time and thinking carefully about your decision, you can select and implement technology solutions that support your business goals and help you provide better service to your clients.