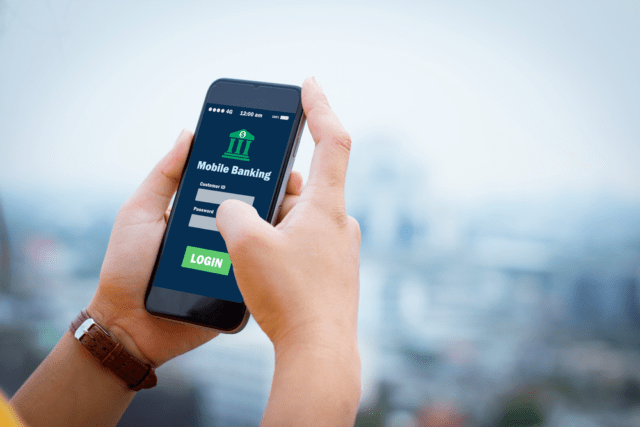 Ineffective money management strategies, like setting up (and maintaining) spreadsheets, using financial calculators, and keeping mental tabs on your money, can be major time wasters. Additionally, they're not always as useful or precise as you need them to be. 
Indeed, why spend hours using Excel when you can use free online banking and personal finance tools? They not only automate the tedious work for you but also do the work better and more efficiently. By simplifying the management of your personal finances, you have the tools necessary to stop living paycheck to paycheck and start moving closer and closer to financial freedom. 
Whether you want to retire by age 45, buy a house, or gain financial independence, utilizing tools readily available to you will be the difference between stagnating and living the life of your dreams. 
The Benefits of Online Banking
See Your Spending at a Glance
One of the biggest pitfalls most people face when it comes to managing their personal finances is not having a clear picture of where their money is going. Without knowing exactly how much you're spending month to month, you can't make informed decisions about where you should (and can) cut back. 
It can also be difficult to know how to change your routines and spending habits to achieve your financial goals. With online banking tools, you can easily do the following:
See progress updates toward reaching your goals.

Examine your spending in distinct categories.

Allocate funds to different spending and saving accounts.

Get reminders and notifications to keep you motivated and stay on track.
Effortlessly Achieve Your Financial Goals with Automation
The choice is yours: Set up recurring automatic payments for fixed amounts from each paycheck to different funds or savings goals. Or, you can round up your purchases to the nearest dollar and automatically contribute anything extra to specified savings accounts or goals.
Either way, using online banking tools like the Monorail app can help make saving an out-of-sight, out-of-mind process that will help you to quickly accumulate money. Essentially, saving for the things you want can be as easy as spending on the things you need.
Get a Better Picture of Your Money
Online banking tools can help you see just how much of your paycheck is going to what. Say you're creeping up on a big savings goal, spending more than you're earning, or blowing your budget on takeout. Online banking can help make sense of all the numbers. Additionally, it gives you the visual insights to make informed decisions about your spending and take control of your finances.
Always Know Where You Stand
Using online banking tools puts financial management back in your hands. Indeed, the days of checking out at the grocery store stressing about whether your credit card will be declined are over. Same with not having to race to the bank after work to cash any checks or having to mentally calculate if you can afford to spend on a fun night out. 
Now, you have everything you need to take control of your finances — and your life — in the palm of your hand. So say goodbye to headache-inducing spreadsheets and mental math and hello to the faster, more effective, and easier-to-understand way to bank.