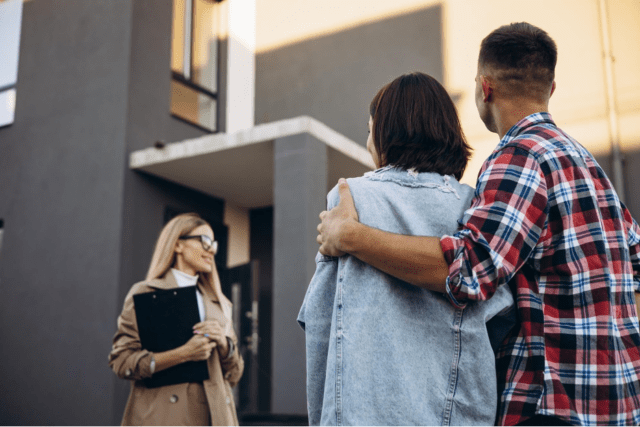 If you've ever sold or bought a home, you can attest to that feeling of powerlessness.
For most people, buying or selling real estate is the single largest transaction of their lives. Yet, it can feel like the real estate industry was built around incomplete information, opaque practices and unnecessary hurdles. You're at the mercy of your real estate agent, your mortgage broker, your appraisers and consultants – relegated to the passenger's seat throughout the process.
At least, that's the way things used to be. The last few years have seen significant consumer-centric strides in real estate, largely thanks to disruptive tech companies pushing transparency, choice and convenience in the industry.
In this article, let's round up a few notable tools you can use as a seller or buyer. These digital tools help put consumers where they've always belonged: in the driver's seat for life's biggest transaction.
Hop on Nobul to Find the Right Realtor
Nobul is a relatively recent addition to the real estate conversation. But when it emerged in 2017, it came with a sizable splash. The disruptive "real estate digital marketplace," founded by real estate expert Regan McGee, essentially upends the traditional dynamic between buyers/sellers and real estate agents.
On Nobul, buyers and sellers can access a complete profile of realtor information, including things like sales histories and commission rates that agents historically kept opaque. Consumers enter their criteria for a realtor, and the marketplace's proprietary AI algorithm recommends relevant professionals. Then, realtors can compete for your business by offering attractive rates and terms.
It's an ideal way to put yourself in the driver's seat right off the bat. With personalized representation, you can control every subsequent step of the process.
Use a Free Home Value Estimator
While online estimators won't (or shouldn't) replace professional appraisals, they represent one more way that consumers can empower themselves through the real estate process.
Historically, sellers remained in the dark about their true home value. They often settled for annual property tax assessments to give them an incomplete indication of their asset's value. But modern home valuators, driven by big data, can give you a far better illustration of your asset's worth.
Check out Noble's home valuator as you search for an agent, or use the free estimators offered by most big banks, listings services and real estate agencies.
Track Market Conditions
As any real estate expert can tell you, timing is everything in this industry. If you aren't careful or diligent, you can buy at a remarkably disadvantageous time – when home prices are high and forecasted to fall. Likewise, you can sell at a lousy time and potentially surrender tens of thousands of dollars in potential value.
If you want to hop in the driver's seat and mitigate risk, follow the markets. Follow them closely. Use an online market conditions tracker that assesses local supply and demand in real time, pulling data from diverse and reliable sources. The National Association of Realtors has a handy local market indicator, as do end-to-end platforms like Nobul.
You can take charge of your real estate transactions. These three accessible online tools – together with the sage advice of a trusted real estate professional – should help put you back in the driver's seat.