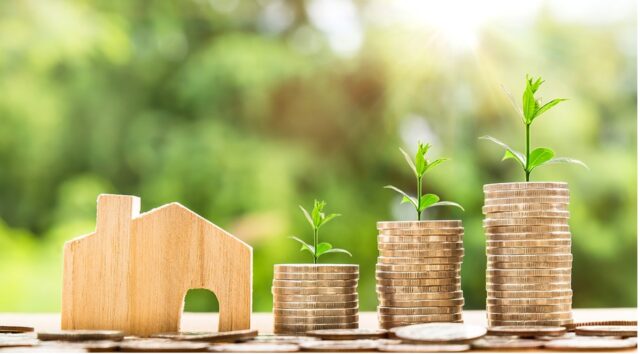 In the US, real estate agents are independent contractors who work on commission (in most cases). This means you are your own boss and the only one responsible when something goes wrong.
But there's a good side to this, especially now when it's easier than ever to conduct business from the comfort of your home. 
Due to advanced technologies, you can now have meetings with customers and collaborators on Zoom (or any other platform that supports video calls), you can use DocuSign to sign a contract, and you have a wide range of marketing tools to promote your business online. 
So why not work from home?
Now, unless they are a broker, we can say that an agent or a realtor works from home, in a way. But, more often than not, they have an office at the brokerage that supervises their activity.
This is where they can hire an assistant (or more), and have access to office supplies and tools that are necessary to do their job. 
Still, during the pandemic, many real estate agents and brokers were forced to work from home. And most of them adjusted quite nicely to the idea.
In fact, more people in the real estate industry would be happy to make this arrangement permanent but haven't yet figured out which way is more advantageous from a financial standpoint. 
Moving forward, we'll have a look at some of the expenses that working from home entails, but are a bit difficult to pinpoint. 
Resources & Tools
Most agents who work from home will have to use their personal devices for business purposes. This means increased wear and tear, which leads to a decrease in the life expectancy of said devices. 
Plus, you may have to purchase new devices such as a high-quality web camera, professional microphone, headphones, photo and video editing software, and so on. However, these expenses can be deducted from your income taxes. On the other hand, your personal devices can't be seen as a business expense.
Another expense that no one thinks about until they absolutely have to is office supplies. Things like paper, pens, printers, ink cartridges, and more are necessary for office activities and are rarely available at home. 
What If You Want to Run Your Own Real Estate Company?
The good news is that you can start a virtual real estate brokerage. The not-so-good news is that you have to invest in a reliable piece of software that will help you manage transactions and agents remotely. 
Another business expense you may want to consider is a pay-as-you-use office solution that allows you to meet with clients or the team in a professional setting. This way, you don't have to pay for an office space that you barely use. 
Office Space Amenities
Where do you plan to perform your business activities while working from home? Do you have a desk, an office chair, a planner, or the space to install all of these? 
More often than not, it's not that easy to combine work and home in the same space. Plus, things get increasingly difficult if you share the space with your family. That's why it is best to find yourself a little bit of office space, in a room or a corner where there's less foot traffic. 
You also need the basic items that remind you of work, such as a desk, chair, phone, and any other tools you need. These can be written off as business expenses, but you can eliminate them altogether if you're using furniture and items already available in your home.
What If You Want to Expand the Business?
Now, besides hidden expenses that are a bit difficult to identify, real estate agents and brokers working from home also worry about productivity goals and business growth. I mean, is it possible to run a successful business in an entirely virtual setting?
As it turns out, you can! You can hire a remote team of assistants (and agents if you are a broker) and geographical limitations won't limit you anymore. This means a larger talent pool and easy access to remote markets.
Of course, you may invest a bit more in travels (for face-to-face meetings), but it is entirely plausible, from a financial standpoint, to run a successful real estate business from home!