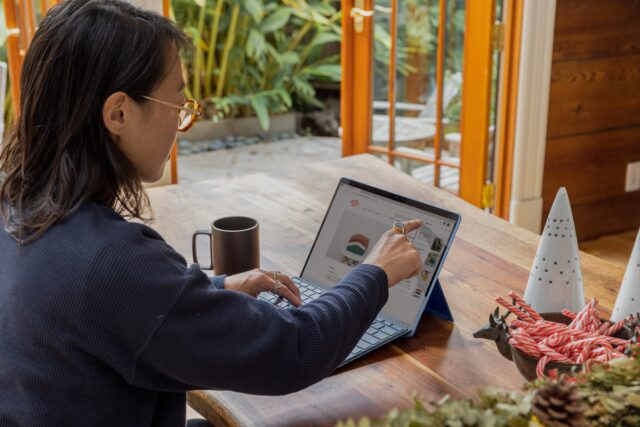 Success cannot be measured in writing but the numbers speak for themselves. So many people start a business thinking it will open doors to making money, only to find out that the step to the top is more complex than imagined. Being at the leading edge for expanding business is challenging. Scaling takes time and considerable effort and means wearing different hats simultaneously.
If you are struggling to grow your business, there is light at the end of the tunnel. Different types of business expansion include purchasing new assets, adding sales personnel, opening new units, increasing advertising, and providing new products or services. Business expansion has several benefits that businesses must consider whilst expanding their operations.
Planning and implementing a growth strategy diversifies into new markets and expands the business before the current market flattens. This will help your business survive through challenging times and give your business a competitive edge. As the business matures, the market share increases slowly. Therefore, the decision to develop a new product can often mark the onset of challenging times. However, with a few easy guidelines from a competitive strategy online course, it is possible to be better equipped for the prospect of expanding your business. In this article, let us explore the top ways of achieving this.
1. Prioritise product development
As the first step of expanding your business, this is necessary to maintain a competitive edge over competitors. It is the life and blood of organisations. You can also offer new products to existing customers and ensure that the new products attain maximum visibility. This will help in acquiring increased sales and profit for the company.
A product development strategy offers a framework for creating and developing new products whilst improving the performance and cost of the existing line of products. This helps companies to achieve business goals and helps them enter new markets, sell more to existing customers and win business from competitors. In addition, a successful strategy helps to increase revenue and profitability and minimises errors.
2. Analyse the competition
Competition breeds the best results. In order to be successful, you cannot be afraid to study and learn from competitors. The fact that they are the leading competitor proves they are doing something right. How you analyse competition varies between sectors. When it comes to analysing competitors, it is vital to adopt a proactive approach instead of being reactive.
The primary purpose of analysing the competition is to understand their strengths and weaknesses compared to your own and to analyse the gap. In addition, it will also help you recognise ways to enhance your business strategy, and tells you how you can outdo your competitors and attract the target audience. A corporate strategy course might be useful for someone who needs help to prepare an effective sales funnel for their company.
3. Develop a sales funnel
The first way to grow your business is by creating a sales funnel. Sales funnels help to automate the business and help you to scale and grow easily. In addition, it will help you track leads as they progress to being your potential customers. A sales funnel is necessary to attract and convert visitors whether you have a physical presence or an online business. The top of the funnel attracts prospects to your business. The middle of the funnel, on the other hand, involves all parts of the sales process. Finally, the bottom of the funnel is the final purchase.
It lays the path the customers will adopt on the way to hiring your service or purchasing your product. It helps to provide insight into what customers are thinking and doing at each stage of the funnel for you to invest in marketing activities that attract prospects and develop relevant messaging at every stage of the sales funnel.
4. Diversification
Diversification is essential for small businesses because, most of the time, small-scale businesses face challenges such as less capital, limited resources, low margins, etc. If, on the other hand, you wish to expand internationally, diversifying is essential to acquire more profits.
Diversification is a risk-reduction strategy businesses use to expand to new markets and achieve higher profitability. Diversification helps to minimise chances of a downturn, increases ROI and offers several product and service alternatives. In addition, it is a means of probing into product categories, marketplaces, and industries.
5. Marketing and promotion
A robust marketing and promotional strategy helps to maximise the market share. Marketing and promotion create strong customer loyalty to the business.
Capturing many new customers enables businesses to spread their products and services to new customers. One of the best ways of doing this is with the help of a website that showcases the products and services. It also helps to frame the image of a professional business. Moreover, if you plan to expand abroad, you can create a local version of the website to increase customers' reach.
6. Create a customer loyalty program
Loyalty programs are one of the best ways to increase revenue and improve sales whilst enabling organisations to concentrate on retention strategies. Customer retention is the ability of the organisation to retain more customers and is determined by the number of new customers it absorbs. As a result, organisations often spend more time developing marketing strategies but a loyalty program is beneficial to address the engaged audience and leverage sales further.
If organisations maintain relationships with loyal customers, it helps to uplift the revenue and the lifetime value of customers. Irrespective of the industry, organisations can reward customers for their loyalty by offering exclusive benefits. Such benefits include freebies, money back, discounts, etc.
Conclusion
Regardless of your chosen strategy, it is crucial to be competitive. Investing in new technology helps to process data more efficiently, and the tools will help you stay at the forefront of the industry. However, when you stick to a proven plan, the company continues to grow and prosper for years. If you need help with tips to expand your business, a competitive strategy online course may give you the skill set required to stay ahead of the curve.