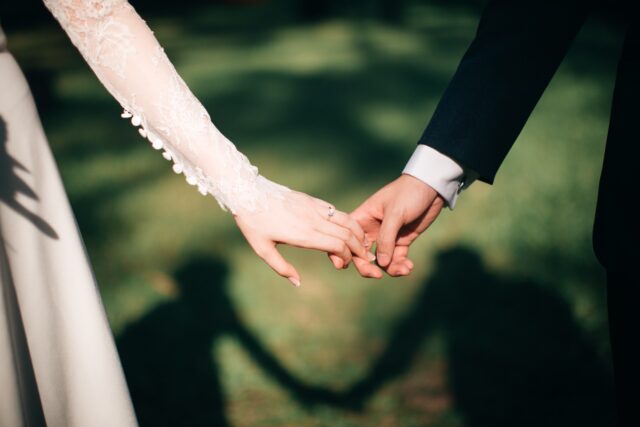 Setting a budget for your wedding is a good way to stop yourself from getting into debt. The average cost of a wedding is currently $27,000 and 37% of people confess to going into debt to cover the cost of their nuptials. There's no need to overspend on your wedding, though, as you can have a great day even on a budget. Here's how to get your wedding budget in order so you're not left with any nasty surprises.
Be realistic
There's no point plucking a figure out of thin air when setting your wedding budget. Do your research so you come to a reasonable number. Calling around local venues is a good place to start so you can see what the average cost is. You can do the same with things such as photographers, caterers, entertainment, and flowers. When you've got an idea of costs, you can compare them to your savings and settle on a reasonable and affordable budget.
Who's paying for what?
Traditionally, the bride's parents paid for the wedding, but this is no longer the case. Now, statistics show that the bride's parents pay for between 35 and 42% of the wedding. Don't assume that family members are going to pay for part of your wedding when setting your budget without asking them. It's normal for the groom and his family to pay for the bride's ring and vice versa. Wedding ring sets consist of an engagement ring and his and her bands. This is a great way for couples to synchronize their wedding jewelry. Just make sure you know exactly how the cost of the rings will be split between your two families.
See where you can cut costs
$27,000 is an eye-watering amount to spend on your wedding. Rather than budget for this figure, see where you can cut your costs. For example, could you cut your guest list? Small weddings are a growing trend as they allow for a more private special celebration. The average price per guest at a wedding is $266, so reducing numbers can save you a lot of cash. You could also cut costs by reducing your entertainment options, doing your own hair and makeup, and using your own vehicle to get to the venue.
Don't forget the small things
Your wedding budget needs to include small things that are so easily forgotten. These things include:
Hotel room for the night before
Marriage license
Favors
Thank-you gifts for your bridesmaids, flower girls, page boys, etc
Food and drink for your party planner, photographer, etc
Stamps for your invitations
Dress and suit alterations
If you forget to include these things in your budget, you'll easily spend hundreds, maybe thousands above your budget. To stay on track, make sure you budget for every single cost, no matter how big or small.
There's no denying that weddings are expensive. It's so important that you budget carefully for your wedding as this will keep your finances on track and stop you from falling into unnecessary debt.