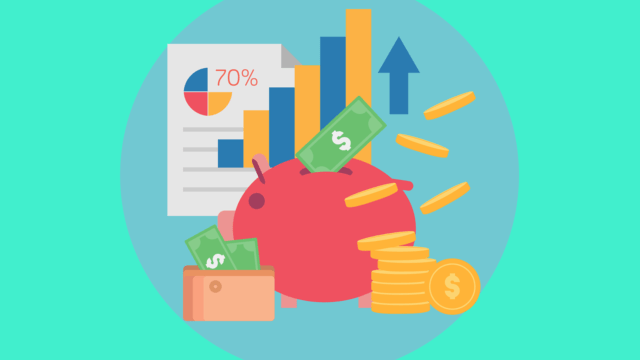 Investing in gold is one of the most popular types of investments. Having gold is a great way to diversify risk. Because the gold market is volatile and susceptible to speculation, investors can use derivatives and futures contracts to spread their risk.
IRAs
Investing in IRAs and gold investments is a great way to diversify your retirement portfolio. This type of investment can also act as a hedge against inflation.
Gold is not a guaranteed investment, and it is not always the best choice for your money. However, if you are considering purchasing it for your IRA, there are a few things you should know.
The first thing you should know is that a gold IRA is a self-directed account. If you choose to open a Goldco gold IRA, the company can give you information about current precious-metal options and should provide you with dashboards and apps that will help you manage your account. The more knowledgeable the company you choose to work with, the better the chance that your investment will pay off.
Another important item to consider is whether or not you want to buy or sell a physical piece of gold. This type of purchase comes with a few costs, including storage, insurance, and markups. It is also a good idea to find a reputable seller and storage facility.
Some companies offer free shipping and secure offshore vaulting. Others charge a flat fee or percentage of the value of the gold in your account.
The best way to buy or sell a gold IRA is to look for a company that is licensed and reputable. You can ask for verification of the insurance and licenses of the company.
It is also a good idea to look for a company that offers a buyback program. This allows you to sell your precious metals back to the company. This helps you to diversify your portfolio and reduce the risk of major losses.
Finally, it is a good idea to look at the historical performance of the precious metals you are considering buying. For example, you can click the link: https://goldprice.org/gold-price-history.html to find the history of gold prices. This is important for investors with a long time horizon.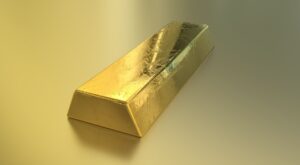 ETFs
Investing in precious metals through ETFs is an inexpensive and easy way to gain exposure. They provide instant diversification and liquidity while offering low expenses. However, before you invest, you should analyze the pros and cons of precious metals ETFs.
Precious metals are a safe asset to own. It has historically had a minimal correlation to the stock market. It served as a hedge against inflation during the 2008 financial crisis. The price of precious metals has been in a bull market since 2001. The price has been supported by falling yields and the weaker US dollar.
However, precious metals ETFs can be subject to market risks that could affect the price of precious metals. The price of the ETF will track the spot price of precious metals. The price will fluctuate depending on factors such as the U.S. dollar, the economy, and other factors. The precious metals price can also be driven by factors that are correlated to other precious metals.
Physical precious metals prices vary based on cost and demand. Precious metals are stored in vaults and custodian banks. It is in these vaults that it is held in trust. When it is sold, the buyer will receive the cash equivalent. If the buyer does not want to keep the precious metals, the seller will sell them at a lower price.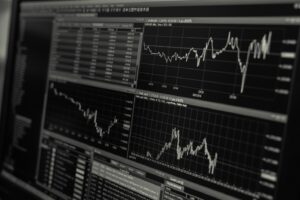 CDs
Investing in certificates of deposit (CDs) is a safe bet. They can also provide you with a higher interest rate than most other investments. You can read on for more information on this topic. However, they have their downsides. If you have a financial emergency, you might be faced with a costly withdrawal.
There are no guarantees that you will earn more money from CDs than from other investments. It is a good idea to shop around to find the best rates. Some banks offer better deals than others.
You may also want to consider using an online marketplace to find a savings account. In addition to offering certificates of deposit, some providers offer a variety of other savings products. They can also be a useful tool to help you save for a home, car, or other future purchase.
Considering the current low-interest rates, it may be a good time to start thinking about the benefits of a CD. This type of savings account offers a fixed interest rate for a set period. When the term ends, the money you deposited will be withdrawn plus the interest.
While the certificate of deposit is not as lucrative as precious metals, it can be a solid investment. If you plan to keep your money for a long time, a CD may make sense.
The best CDs are those from a local bank. These institutions typically have lower fees and offer better deals than large national institutions. Visiting a local bank to open a certificate of deposit can be a good way to compare rates.
You can also use an online marketplace to compare money market accounts. These are similar to a savings account but allow you to access your money without penalty.

Bullion bars
Investing in gold bars is a smart way to diversify your portfolio. The best type of bullion to buy depends on your goals. It is important to buy from a reputable dealer. This will ensure you get a fair price for your investments. You should also ensure you insure your gold against theft.
Gold bars are the most liquid form of bullion. They are stamped with an exact weight in troy ounces. This makes them easy to weigh. They are also valued based on the spot price. They are typically sold at lower premiums than coins and medallions.
These bars are available in various sizes. The most common size is the one-troy-ounce gold bar. This is the size that is ideal for storing in quantity. The 5 oz bar is another popular choice.