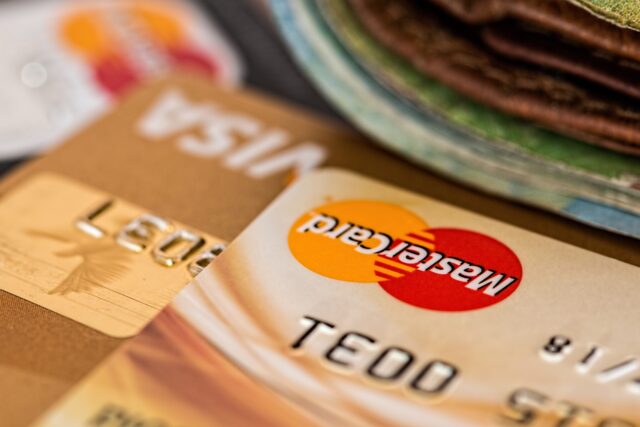 If you are an online gamer, you may have come across various payment options on different websites. When it comes to slot games, choosing the right payment method can significantly impact your gameplay.
As technology advances, so do the choices available, ranging from traditional credit cards to the latest cryptocurrencies. Different payment methods have their pros and cons so be sure to know them well. In this article, let's explore secure payment options for online slots so you can choose the one you're most comfortable with.
Credit Cards – The Classic Choice
Credit cards have long been a go-to payment option for online activities. Renowned for their convenience and widespread acceptance, credit cards like Visa and Mastercard allow players to make quick and secure deposits and withdrawals. By linking their card to their casino account, players can seamlessly manage their finances and enjoy uninterrupted gameplay.
Using credit cards in online transactions has several advantages. It is widely accepted by almost all online casinos today so you can easily fund your accounts and start playing without any hassle. Many credit cards also have fraud protection and advanced encryption.
However, some players may be hesitant to provide their credit card information because of concerns regarding security. The withdrawal processing for this option can be longer compared to others.
E-Wallets – Security and Convenience Combined
For those seeking enhanced security and privacy, e-wallets have emerged as a popular alternative to credit cards. Services like PayPal, Skrill, and Neteller act as intermediaries, shielding sensitive financial information from the casino operator.
Players can fund their e-wallet accounts using various methods, including credit cards and bank transfers, and then use these funds for seamless transactions at online casinos. This is particularly popular with players of fast and casual games like bingo and online slots because of their swift deposit and withdrawal time.
One disadvantage of using e-wallets is that not all websites has this option for transactions. Some e-wallets may charge transaction fees for deposits and withdrawals.
Prepaid Cards – Control Your Spending
Prepaid cards have gained popularity among players who prefer to have better control over their spending. These cards are pre-loaded with a specific amount so you can deposit only what you are comfortable with and avoid temptations of overspending.
This option eliminates the need to share sensitive financial information with the casino. This is also ideal for budget-conscious players because the spending is limited to the pre-loaded amount. Moreover, the deposits are usually processed instantly.
If you want to use this option, you need to plan ahead and purchase the prepaid card beforehand. Withdrawals are typically not possible with prepaid cards, requiring an alternative method for cashing out.
Bank Transfers – Direct and Trustworthy
Bank transfers provide a direct link between a player's bank account and the online casino, making them a trustworthy payment option. While they might not be as instant as other methods, bank transfers are a reliable choice for players who value the stability and security of traditional banking.
With funds being transferred directly between your bank and the casino, it reduces the risk of fraud. This is very ideal for large transactions or high-rollers due to security in higher deposit limits
Compared to other methods, bank transfers take longer processing times for deposits and withdrawals. Some banks may also charge fees for processing bank transfers, affecting the overall transaction cost.
Cryptocurrency – The Future of Online Payments
Without surprise, cryptocurrencies such as Bitcoin and Ethereum have become a total game-changer in financial transactions in online gaming. Cryptocurrencies provide a decentralized and secure means of sending payments which gives people privacy and anonymity.
The enhanced security and privacy of cryptocurrency due to blockchain technology is appealing to most players today. Another advantage is the instant deposits and withdrawals for this option. Some casinos also offer exclusive bonuses and promotions for players using cryptocurrencies.
However, cryptocurrency values are volatile, which means that you can't really control the fluctuations in your account balances. This option also has limited acceptance at online casinos compared to other payment options.
Conclusion
If you want to play online slot games, or other casino games for that matter, choosing the right payment option is paramount. Credit cards are familiar and convenient, while e-wallets add an extra layer of security. Prepaid cards offer control over spending, bank transfers ensure reliability, and cryptocurrencies introduce cutting-edge possibilities.
Remember, selecting the best payment option for online games will not only enhance your gaming experience but also provide peace of mind as you spin the reels and bet on your odds.