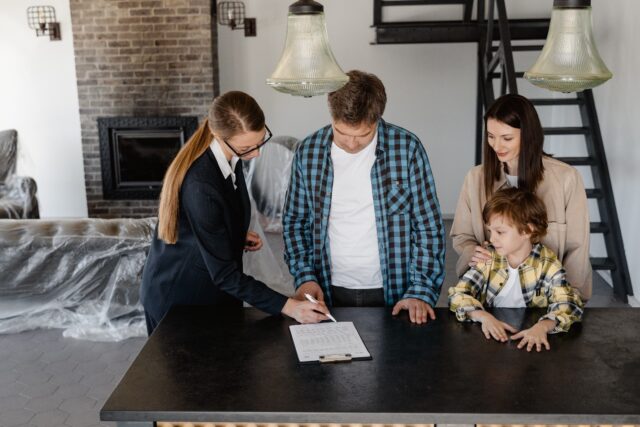 You don't need to be told about all the ways life is getting more expensive. Anybody who has purchased groceries or tried to get a bank loan lately knows that the cost of living is rising quickly.
Not that life was cheap before! In these hard times, homeowners have a major asset they can leverage in various ways to access cash. Here are a few options.
HELOC
A home equity line of credit, or HELOC, is a popular way homeowners find the money for major purchases like home renovations, cars, education, and more. Industry-leading mortgage brokers like Burke Financial loan solutions work for people who don't have time to get bank approval or even those who the bank denied.
A HELOC is an ongoing line of credit at interest rates secured by your existing home equity. An independent assessor will determine your home's current market rate. Instead of the high-interest rates you'd get otherwise, using your home's equity as collateral makes borrowing cheaper.
People use HELOCs when they need cash for a sudden investment opportunity, emergency, or something else. People are free to use the money however they want! However, any loan where your home is collateral should be used cautiously.
Home renovations are popular because they increase the home's long-term value, so they can pay for themselves if you do it carefully.
Home Equity Loan
A home equity loan is like a HELOC, except you get one lump sum instead of access to a line of credit. Because you borrow a specific amount of money rather than borrow as needed, a home equity loan is perfect for paying off high-interest loans.
Mortgage brokers can help restructure your monthly obligations and save you money, even if you have little to no income, bad credit, or bad debts. Terms can be flexible, and there's enough wiggle room to get you onto a sturdier economic footing.
Connect with a mortgage broker today to see if a home equity loan or HELOC is right for you. However, those are not the only options.
Second Mortgages
It may seem daunting, but many homeowners take out second mortgages to leverage their home's equity to the max. Many lenders approve up to 80% Loan-to-value, but there are second mortgage lenders who go up to 85% or even 90%.
In expensive markets like Toronto, where the average home costs hover around $1 million, that's an extra $50,000 or $1000,000 in your hands! Speak to a mortgage broker today about how to structure your payments to fit your lifestyle, goals, and budget.
From reducing monthly payments, building up your credit score, or freeing up money for home renovations, a second mortgage can transform your life.
A home provides shelter from the elements, but if you connect with the right mortgage broker, it can also give you substantial financial protection. It might not feel like there are multiple pathways to economically leverage your home to fit your situation, but there are! If you need help staying afloat, speak to the right mortgage broker today.