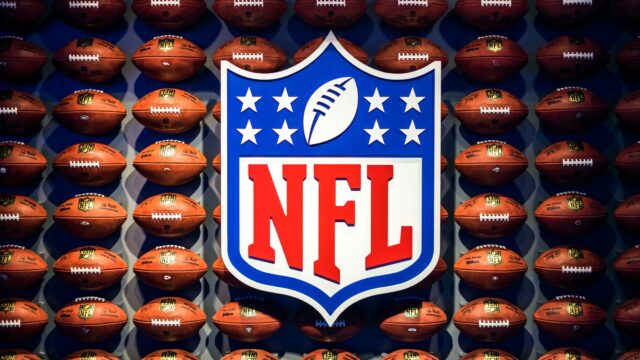 The term Vegas NFL odds has become one of the most popular phrases ushered in the United States. This didn't always used to be the case, but the sports betting industry just continues to get more and more popular. 
Betting on the NFL has become one of the biggest hobbies for people in the United States, but betting on other sports is popular as well. The reason that the NFL leads the way is because there are so many great opportunities to bet on the sport. 
There can be some serious money made when betting on the NFL, but it can also be a great sense of entertainment. There are five great ways to bet on the NFL and the top options are listed and explained below. 
Moneyline
For someone just getting into the sports betting scene, moneyline betting is easily the best way to get started. There really isn't much to explain with this type of wager, but it's also not a betting type that will typically lead to big paydays. 
With a moneyline bet, all that is required is to pick the winner of an NFL game. Of course that doesn't mean that each team is going to have the same odds, and therefore the potential payout will be different. 
This is typically a bet that is included in a parlay or one that is made when a bettor is simply trying to get back on track.
Spread
Betting against the spread is another common phrase that is used when discussing the NFL and sports betting. This type of bet is a bit more advanced than moneyline betting, but it still deals with the final outcome of an NFL game. 
The spread is the difference in points between the winning and losing team. You can actually bet on the losing team with this type of wager as long as they keep the final deficit within a certain range. 
Totals
Spread betting is the most common NFL bet that is made, but totals betting isn't too far behind. Total betting has nothing to do with which team wins or loses a game, but instead focuses on the total number of points scored in a matchup. 
This type of wager is also referred to as an over/under at times, because that is typically how the bet is placed. You can either win this bet by the total number of points going over a certain total, or betting on the teams to combine for under the line that is set. 
Futures
A futures bet is another solid NFL betting option, especially for those bettors that are a bit more patient. Futures bets are usually placed prior to the NFL season even beginning, and then the end result will take place at the conclusion of the regular season or playoffs. 
The most common NFL futures bet to make is a wager on which team will win the next Super Bowl. There are also futures betting markets available for individual player awards such as MVP, Rookie of the Year, and Defensive Player of the Year. 
Props
Betting on the NFL is already a good source of entertainment, but it gets even more enjoyable when betting on props. Prop betting is especially fun when it comes to the Super Bowl each year, but this betting option is available for each game of the regular season as well.
Prop betting options tend to be very unique, and each sportsbook will have a completely different set of prop betting lines available. Some of these props will deal with player statistics while others will be completely random.