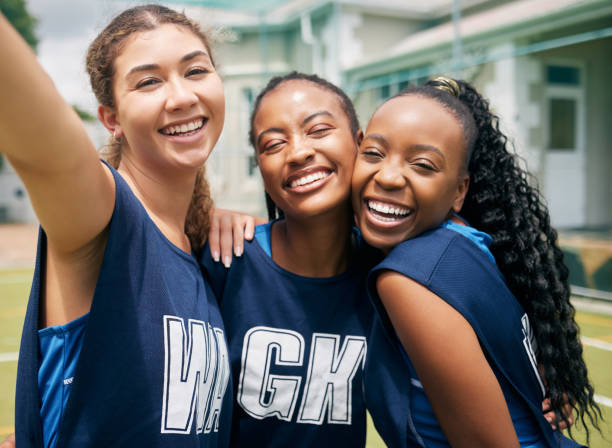 If you're a high school athlete with aspirations of playing collegiately, you should begin by compiling a list of schools you'd like to attend. Finding a school where you can succeed academically and athletically is important, but that success may look different for various people.
You should also consider things like campus life, the culture of the college town, the school's winning tradition, the availability of sports programs, extracurricular activities, scholarship options, and more as you compile your list. Here is a list of the top colleges in the country for student-athletes compiled by a professional writer from the top online paper writing service EssayService.
1. University of Alabama
Many believe that the Alabama Crimson Tide's athletics program is the best of all time in collegiate sports. They are no longer limited to football, having recently won national championships in gymnastics, softball, and baseball in addition to their 18 football titles.
Along with major infrastructure investments, Alabama has built a cutting-edge sports science and nutrition program and made an impression on its surrounding community.
2. The University of California, Los Angeles
The varsity teams at UCLA, commonly referred to as the "Bruins," participate in Division I of the NCAA as members of the Pac-12 Conference and have amassed a total of 389 NCAA championships (116 and 273 at the team level and individual level, respectively).
Men's outdoor track and field, water polo, basketball, tennis, and volleyball teams have the most championship titles. In addition to having the first choice in the MLB, NBA, NFL, and WPS drafts, UCLA is the only institution in the U.S. to do so.
U.S. News & World Report ranks it as the 19th best national institution. With a graduation rate of 91% and a student-to-teacher ratio of 18:1, it's easy to see why numerous students apply to the school every year.
3. Texas University
The Longhorns' "burnt orange pride" and athletic history are sources of great pride. They have had great success in both men's and women's golf, as well as in swimming, diving, and track and field. With one of the largest sports budgets in the country, U.T. can provide its student-athletes with cutting-edge facilities, coaching methods, and training tools.
4. University of Florida
The University of Florida (U.F.) is a public institution in Gainesville, Florida, that has been around since 1853. Florida's varsity athletic teams, known as the Gators, participate in the Southeastern Conference (SEC) and NCAA Division I in 12 women's and 9 men's sports.
U.F. has won 35 team NCAA titles and 281 individual NCAA titles. It is also one of just two institutions in Division I history to win numerous national titles in both basketball and football, the two most-watched college sports in the country.
When considering academic quality, graduation rate, and student-to-faculty ratio, U.F. is consistently ranked among the best public institutions in the country.
5. Stanford University
Stanford University excels in several areas. The university's tree mascot is popular among students of all academic levels and ranks among the best in college sports. The Stanford Cardinals compete in the Pacific-12 Conference as a sports team.
The men's and women's tennis teams, men's and women's water polo, men's and women's swimming, and men's golf are the most successful teams at Stanford. The institution consistently ranks in the top five in U.S. News' annual rankings.
Stanford offers a great education and the chance to receive a sports scholarship for exemplary students. When you're not practicing or studying, there are plenty of exciting things to do on their massive campus in Palo Alto, California, not far from San Francisco.
6. Duke University
Located in what is now Trinity, Durham, North Carolina, Duke University is a private research institution founded by Methodists and Quakers. The Duke University Blue Devils are a member of the Atlantic Coast Conference (ACC) in the NCAA's top tier of college football, the Football Bowl Subdivision (FBS).
Duke has won 16 national titles in college basketball. Women's golf has six, men's basketball has five, men's lacrosse has three, men's soccer has one, and women's tennis has one. When it comes to overall athletic success, as evaluated by the NACDA Directors' Cup, Duke is also consistently placed among the best colleges.
Duke is widely regarded as one of the best universities in the country, both by traditional students and athletes, thanks to its low student-to-teacher ratio (only 6:1) and high graduation rate (95%).
7. University of Notre Dame
The Fighting Irish of Notre Dame University have a long and illustrious tradition. Notre Dame is a fantastic university if you are a football player who hopes to continue their athletic career in college. Be sure to include this school in North Bend, Indiana, on your list of possible colleges to attend.
They've won numerous football games, and they've had many of their players inducted into the College Football Hall of Fame. The University of Notre Dame has produced many legendary athletes and is consistently ranked in the top 15 by U.S. News.
Take Away
These seven schools' athletic programs have demonstrated success on and off the field, and their dedication to improving student athletes lives is admirable. They serve as a model for other educational institutions that aspire to provide their student-athletes with the same academic and athletic success opportunities.
While these athletic programs are certainly impressive, college athletes also have a major commitment to their education. The balance between academic and athletic demands can be challenging. However, support systems are available. Numerous universities offer academic support for student-athletes, and online resources such as the best assignment services can be particularly helpful for maintaining academic excellence amidst the demands of college sports.