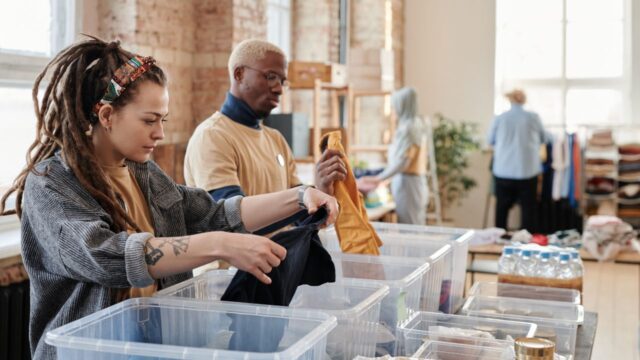 Thrift store flipping is an incredibly lucrative business venture, with some thrifters making thousands of dollars a month from their sales. It's also a fun way to make money, as you get to search through a variety of different items in the thrift stores and then give them new life in your online store. With the right strategy and know-how, you can make a great return on investment by buying items at thrift stores and reselling them for a profit. Let's dive into how you can do that.
Research Your Local Thrift Stores
Before you start flipping, it's important that you know exactly which thrift stores are in your area. Take the time to research each one individually, learning what types of items they carry, when they restock, and any other information you might need to help plan your trips ahead of time.
You should also think about what type of items are most likely to sell well for you, so that when you're out shopping for inventory, you have an idea of what to look for. This will save you time and energy while helping ensure that all your purchases will be profitable ones in the long run.
Find Items With Resale Potential
Once you know which thrift stores are around your area, it's time to start looking for items with resale potential. This means finding pieces that fall into three categories—trendy clothing or accessories; vintage or antique furniture; or collectibles with high value on certain platforms like eBay or Etsy.
Look for designer labels, unique prints or patterns, antique furniture pieces such as armoires or dressers from popular brands like Pottery Barn or Restoration Hardware, and collectibles such as comics or sports cards. You should also consider quality when selecting items—choose pieces that are in good condition so they will be attractive to shoppers once listed online. Research similar pieces online before making a purchase so that you can price yours accordingly once it goes up for sale.
Price Items Competitively & Promote Them Online
Once all your purchases have been made (and cleaned!), it's time to list them online! When pricing your items competitively, consider researching similar listings online to see how much they cost there—that will give you an idea of what buyers expect when shopping on resale sites like eBay or Depop.
Don't forget about marketing either! Posting regularly on social media accounts dedicated solely to your business helps improve visibility while creating engagement with potential customers who may not have found out about your store otherwise!
Conclusion: Flipping thrift store finds is an incredibly rewarding activity both financially and creatively! Not only do you get the satisfaction of giving new life to old treasures but also get the opportunity to make money from doing something enjoyable! It takes research and knowledge but if done correctly can result in huge profits with minimal effort expended! So why not take advantage of this amazing opportunity today? All it takes is some initial preparation and dedication; soon enough you'll be profiting from flipping thrift store finds just like the pros!