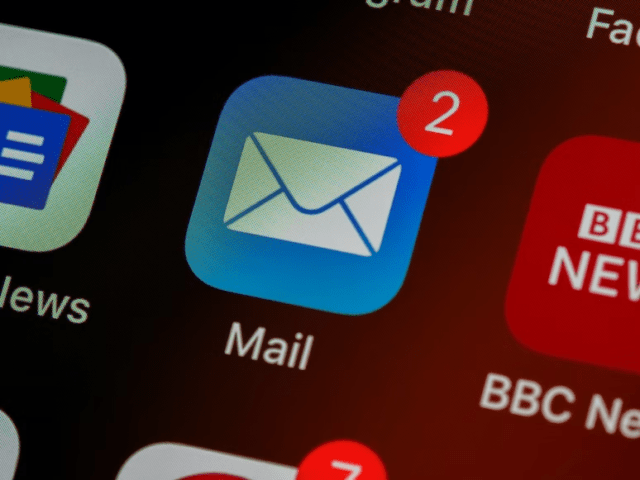 If you have been in business for any length of time, then you know how important email marketing is. It's still one of the quickest ways to get your message out to a large number of people at once. However, these days email marketing is becoming increasingly challenging with the rise of different safeguards and regulations meant to protect users from unwanted emails. Moreover, as more and more customers become "blind" to specific marketing techniques, meaning that if you want your emails to be seen, then you will have to step up your game and learn more about effective email marketing techniques. This article will look at how you can use a dedicated service to assist you in reaching a more engaged audience that is receptive to most types of relevant offers.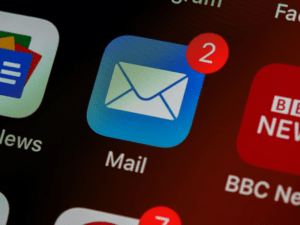 What Is SafeOpt?
Before going into detail regarding the different ways why signing up for SafeOpt is vital if you want to stay ahead of the curve, you need to have a cursory understating of what it is. SafeOpt is a specialist service that connects consumers with brands to create a win-win situation for all involved. They have a consumer-focused side, which appeals to consumers looking to receive promotional offers and discounts from their favorite brands. By the number of users (over 175 million and counting), they have been enormously successful in this regard. However, their brand-centric side focuses on connecting their business customers and user base in a way that's appealing to all. Moreover, as you can see from the numerous  SafeOpt Case Studies, almost all industries can benefit from their service. So now that you have a basic understanding of what they do let's examine some of the reasons you should consider SafeOpt for your marketing efforts.
Your Customers Are More Data-Conscious Than Ever
These days, customers are more data-conscious than ever before due to various reasons, not least of which is the increased education surrounding the issue. They have high expectations for personalized experiences and want to be recognized for their unique preferences when interacting with your business. As such, you can't afford to pretend that it's business as usual and need to adapt to the changing times. Because SafeOpt has the explicit consent of its users, you can bypass the typical issues of email regulation and simply update your customers with applicable discounts or information about your offers.
You Need To Use Platforms That Enable You To Use Retargeting For Maximum Effectiveness
Retargeting is a powerful way to stand out and increase profitability among your peers. Retargeting is the practice of serving ads to specific website visitors who have already interacted with your business in some way. For example, shoppers that visited your product page but haven't made a purchase yet, or website visitors that left without ever engaging with any other webpage on your site. With retargeting, you'll be able to bring these potential customers back to your site and guide them through their buying journey by showing them personalized ads across different platforms. SafeOpt is the perfect tool to begin a retargeting campaign, as it contains plenty of options to tailor your efforts for maximum effectiveness.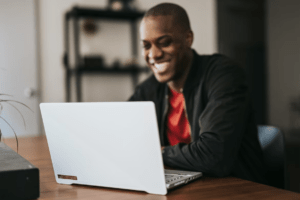 SafeOpt Can Help You To Collaborate With Other Brands And Increase Your Own Brand Awareness
Collaborating with other brands is one of the best ways to help your business become more visible. It's a win-win situation because you both benefit from one another, whether it's by cross-promoting each other or providing new products or services that complement each other. SaeOpt has plenty of brands using their platform and, thus, plenty of opportunities to work together.
Conventional Email Marketing Might Not Result In The Expected Outcomes
Though most businesses consider email marketing a go-to strategy to reach out to their target audience, conventional email marketing might not result in the expected outcomes. This is because of the high competition in the market today, with almost everyone trying to leverage every possible opportunity to impact potential buyers. Consequently, you might find it more conducive to use specialized marketing platforms Like SafeOpt to deliver the results you expect.
You Can Better Understand Your Customers By Connecting With Your CRM
Standing out from the competition involves understanding your customers intimately and building relationships with them. Connecting your email systems with your Customer Relationship Management (CRM) tools will help you better understand customer behavior, interests, and needs…all of which SaafeOpt is capable of doing.
By Utilizing This Platform, You Can Better Build Brand Loyalty
One of the best ways to increase profitability is by building brand loyalty. When customers keep coming back, you've won their loyalty, and it's tough for them to switch their allegiance elsewhere. They are more likely to become ambassadors of your brand and recommend it, giving you priceless free marketing with every single successful recommendation.
Email Has The Best ROI Of Almost Any Other Marketing Effort
When it comes to getting the biggest bang for your buck in terms of marketing, email cannot be beaten. Email has the highest ROI out of almost any other marketing effort and can be a great way to reach potential customers engagingly and cost-effectively. However, to maximize your ROI when using emails as part of a marketing strategy, you must ensure that your email design is on point and your customers understand why they are receiving them.
SafeOpt Is An Inexpensive Way To Get Your Campaigns Up And Running
Thanks to the sliding scale that SafeOpt has put in place, you will be able to get started with minimal effort and cost. Regardless of whether you are a large-cap corporation looking to reach out to your millions of subscribers, or a mom-and-pop store attempting to leverage a modest list, SafeOpt has options for everyone.
By Cultivating Loyal Customers, You'll Grow Your Business To New Heights
One of the best strategies for succeeding in a competitive industry is cultivating loyal customers. With loyal customers, you don't need to rely on expensive advertising because there's already a steady stream of referrals and repeat business that comes with having loyal patrons.
No matter what kind of business you're running, it's essential to ensure that you can gain business no matter how competitive the industry is. With the right strategies and a bit of creativity, you can set yourself apart from the competition and succeed. Utilizing unique technology like that offered by SafeOpt, you will boost your profits to new highs, cultivate a loyal customer base and ultimately keep profits steadily rising year on year.