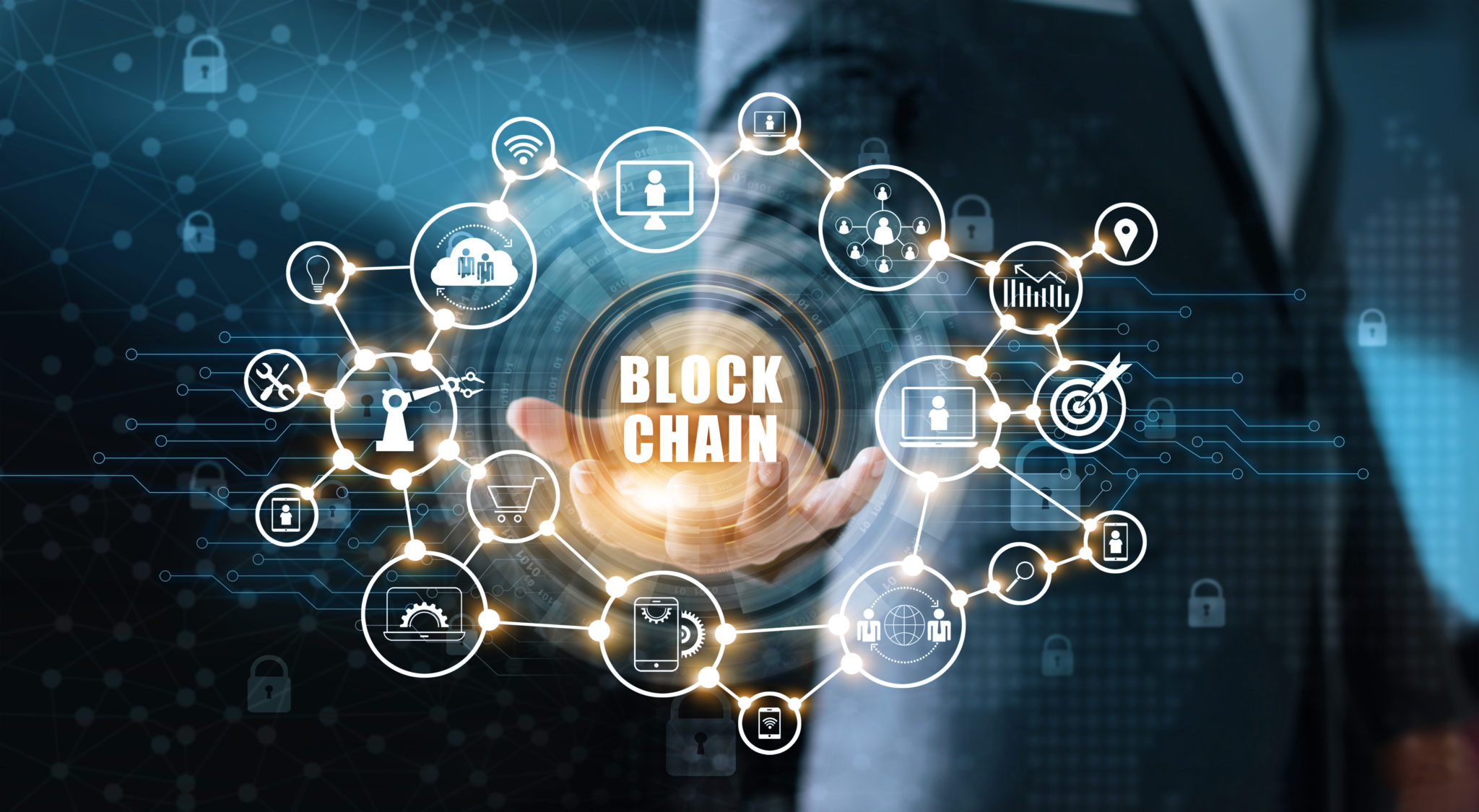 Thinking about the right platforms to invest your money? If so, then you might want to consider allotting your capital to blockchain businesses. Although it can be quite challenging to launch your first blockchain-based business in this particular industry, you can still benefit from it in more ways than one.
With many things to consider and aspects to ponder upon, you might find this task daunting and difficult. Fortunately, there are various alternatives and methods you can take to better launch your blockchain-based startup.
Blockchain, A Revolutionary Innovation in the Business Industry
Whether you believe it or not, blockchain is one of the most flourishing and in-demand industries in recent years. Although investing in blockchain has its fair share of risks to novice and seasoned business owners, many people are still largely interested in anything that's connected to blockchain, making it one of the most prominent buzzwords in the business world.
When launching a blockchain-based company, one of the primary things you must know about is what an Initial Coin Offering is all about and how it can benefit your business. You must also be mindful of the proper measures to take to make your capital gain higher circulation.
However, unless you understand what publicly distributed ledgers mean, then it might be a bit hard for you to know its full potential. You also need to know that there's more to launching a blockchain-based startup than just registering it.
To better help you know what blockchain is and help you understand if your business could benefit from becoming a blockchain startup, continue reading this article.
Intrinsically, blockchain is a complex system of acquiring, collecting, and recording crucial pieces of information that are impenetrable and irreversible. It's also an intricate technology designed in a way that makes it hard for hackers to get through its system and modify it.
One of the many interesting facts about blockchain is that it promotes wide-range sharing of transactions and information among diverse business entities, organizations, software, and others. It's also characterized by being a decentralized, digitized, verifiable, and immutable public ledger.
Being an immutable public ledger, blockchain allows companies to handle and manage their finances, projects and files better. Although it's typically linked with cryptocurrency, the former can be utilized in almost every type of business transaction.
As a digitized technology, every blockchain framework is designed to operate digitally. Having a wide range of areas to cover, blockchain can also run across cloud-based businesses and the Internet. Technologies associated with blockchain also obtain, convert, and corroborate information digitally.
If you're thinking about whether or not blockchain can be controlled by any central authority or require it, it can operate without such aspects. Although there are private and centralized blockchains that are controlled by a single entity, blockchain, along with its other forms, can operate without the need for any central authority.
This means that any duly accredited machine, device, and user can access the blockchain. Such distinct properties allow blockchain to function efficiently with the help of multiple computers.
Commonly known for being a publicly distributed ledger, blockchain records all transactions made across the blockchain network. It also secures pertinent information about such business deals to ensure accuracy and credibility.
By that characteristic, it makes it hard for users and machines to conduct fraudulent activities in a blockchain network.
Apart from that, information across the blockchain network is also safeguarded properly and can't be reversed by anyone. Before registering your information in a blockchain network, you must ensure to verify it first as it can't be changed. Although records can be altered eventually, it'll be considered as another transaction.
Efficient Techniques in Starting Your Blockchain-Based Business
Now that you already have an idea about what blockchain is and how it operates, it's high time to know how you can make the most out of it. Particularly, it'd be better to learn the proper measure to take before launching your blockchain-based startup.
To help you out, here's a list of the things you can do:
1. Create A Comprehensive Plan
When it comes to creating your first business, one of the primary things you must consider is establishing a comprehensive business plan that'll consist of all your business options and their potential. It's also equally important to know the potential growth and drawbacks of your prospective business to better prepare for them.
Having a coherent plan of action is crucial for almost every novice entrepreneur. Even for seasoned business owners, this could benefit them in many ways, including mapping out the details and particularities of their business.
When making a business plan, there are some vital questions you must be able to provide an answer for, and they may include:
What is the startup all about?
How much is your capital?
What are the possible alternatives for your business?
Who is your target audience?
How can you reach out to them?
2. Hire Financial Advisors and Experts
Although it's been stated in the previous section, it's well-established that there's more to launching a business than just registering it. Especially in the blockchain industry, launching a startup could require tremendous effort and time on your part. Not only that, but you also have to consider the cost of computers and machines in developing your initial business prototype.
Furthermore, you might need the help of reliable financial experts and advisors who can help you determine the right business options and the proper ways to handle your initial startup. Besides that, these people could significantly help you with your business as they can provide objective insight into the shifts in blockchain and guide you through the legal and technical aspects of your startup.
3. Know Your Capital
Besides having a business plan and hiring an advisor, another key secret to launch a blockchain-based startup involves managing your capital and finances. In most cases, labor takes the biggest chunk of one's capital as it covers the funds need for hiring people for one's business. These competent employees are the ones who'll outline and sell the platform.
Aside from that, you also have to allot some of your initial capital for insurance costs, electricity, and space you're occupying.
4. Identify Your Target Market
In almost every type of business, one of the major factors that one must consider is their target audience. Similarly, you have to properly identify your target market to effectively reach out to them. When trying to find ways to better establish your blockchain-based startup, you might want to consider knowing how to attract more potential customers.
As a guide, you can consider these aspects for an efficient customer segmentation:
Age
Gender
Interest
Geographical Locations
Education
5. Understand How the Blockchain Works
No matter how much effort you put into your startup, it might not be enough if you don't know how your prospective industry works. Specifically, it might be challenging on your part to make your business thrive in the blockchain industry if you have lesser knowledge about how it operates.
To save yourself from such hassle, one of the primary things you must do is to learn first what your prospective industry is all about and how it works. Blockchain, in particular, usually requires the use of software as a service (SaaS) model or a single-time project fee. It may also ask for charges to confirm business deals across their network.
In such aspects, you can use numerous types of cryptocurrency and micropayments to pay for your transactions, such as Ethereum and Bitcoin.
6. Create A Legal Entity
In terms of managing your business's legal aspects, it'd be better if you'll establish a legal entity, particularly a limited liability company (LLC). Although there are other forms of business structures you can consider, including sole proprietorship, partnership, and corporation, this particular business form benefits business owners in many ways.
If you're wondering about what those benefits are, a legal business entity, like an LLC, could help safeguard your business from legal liabilities and threats of lawsuits if ever it'll be sued.
Additionally, this can help you separate your personal assets from your blockchain business, as well as provide legal protection and enhance the credibility of your startup.
7. Learn The Financial Aspects of Your Business
To better manage your blockchain-based startup, one of the primary things you must prioritize is your finances and expenditures. You may not know it, but monitoring your business expenses and sources of income could create a huge difference in your entrepreneurial journey, especially if you're starting to establish a business in the blockchain industry.
It'd also be better if you learn how to improve your financial performance and enhance your financial accounts. Through that, you can keep comprehensive and precise information about your accounts and manage your tax filing efficiently.
8. Process Your Business Permits
When starting to create a startup, you must first process all the necessary papers for your business registration. Failure to do so can disrupt your business operations and can result in hefty fines.
If you're having a hard time accomplishing this task, you may consider hiring a competent agent that'll process your business license and permit.
Final Thoughts
Starting a business can be daunting, especially if you have little idea about your prospective industry. Particularly, if you're launching a blockchain-based startup, you may find it challenging to accomplish certain tasks and considerations regarding your business. Fortunately, there are various alternatives and methods you can do to efficiently obtain your entrepreneurial purposes.
Among these choices are hiring a financial expert and advisor, creating a business plan, learning how blockchain works, and establishing a legal entity. Through these simple considerations, you can now launch your blockchain-based startup without any hassle.