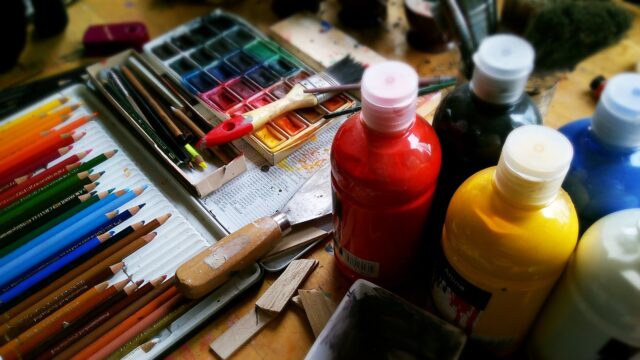 It can be challenging to maintain your creative practice and a full-time job. Luckily, there are more opportunities than ever for creatives to make money from their art. Here are a few ways artists can make extra money by selling their art in 2022.
Freelance Creative Work
Creatives looking for extra income have found great success in the world of freelancing. If you're a writer or graphic designer, there are many in-demand positions available to you on a part-time or full-time basis. Look for positions with marketing companies or startups trying to build their brand and aesthetic. Be sure to create an online portfolio of work and a blog about yourself, so it's easy for employers to find you and your work.
Sell NFTs
Many digital artists make great money by selling their digital art as NFTs online. An NFT or non-fungible token is a digital asset on a blockchain network, similar to a crypto coin, but each NFT is unique and irreplicable. Digital artists can quickly get their works minted and listed for sale on an NFT marketplace such as FTX's marketplace for artists. NFTs for sale can go for millions of dollars, and there will never be a question of the provenance of the work, as all the transaction history will be saved on the blockchain. Converting your digital work to an NFT can increase its value and help you reach a wider audience of collectors.
Open an eCommerce Shop
Many artists who craft their works can make good money selling their creations online through an eCommerce store. A platform such as Etsy makes it easy to open your online shop and sell your crafts directly to consumers. Customizable art is trendy through these platforms, and you'll be able to communicate directly with your buyers for any feedback during the creative process. Opening an online shop is also essential if you promote your art on social media. If your work reaches a collector, you want the ability to direct them to your shop quickly.
Paint Custom Murals
A less traditional way to make money is by painting murals and accent walls for people's homes and offices. If you're a painter or other creative and like working with your hands, painting creative and custom murals is a great side gig. You can make simple designs for in-home accent walls or more dynamic murals for specific locations. Once again, creating an online portfolio is a crucial step for being discovered by new customers. Modern accent wall designs can bring so much brightness and color to any space, and painting accent walls for people's homes can be a super fun side gig.
Teach Art
If you're not ready to market your work and sell it, you may try teaching art to other creatives. Offering an online course on a particular creative method or practice can provide an excellent opportunity to make some extra cash. Become an expert in one process or technique, and offer to teach online or in-person classes to emerging artists. Teaching can feel rewarding and introduce you to a new network of creatives.
Sell in Your Community
A great way to reach more buyers and get your work out there is to participate in local artist events and gatherings. Set up a table at an art fair or craft festival and try not only to sell your work but network with other artists and creatives there. Becoming a member of your local artist community can open many doors for you professionally and personally. Attending art festivals and fairs can introduce you to new collectors and can help spread the word about your unique works.
These are just a few ways artists can make extra money this year. As long as you stick to it and try to get your work discovered, you'll be able to start monetizing your talent before you know it.