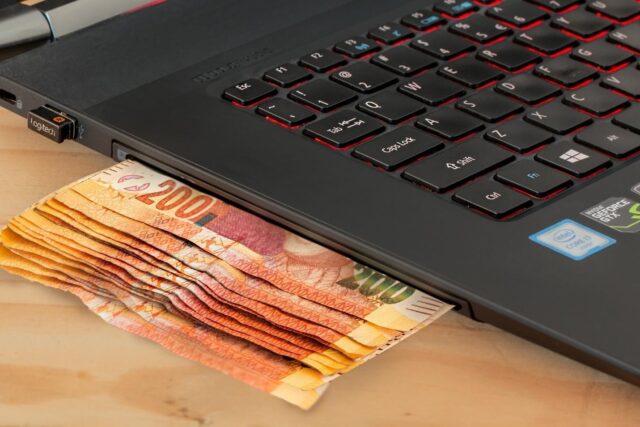 Seasoned punters will tell you that online gambling should always be thrilling and entertaining. Yes, money plays a major role for sure, however, if you're not having fun while playing games, then you should definitely pick a different hobby.
At the end of the day, casino games should be perceived as a great form of entertainment, particularly if you do not have a plethora of experience when it comes to this. Later on, once you've honed your gambling skills, you can focus on earning some cash.
Now, if you've just piqued your interest in this industry and you want to give it a try, then we've got some great tips for you that will enable you to have a great time while making sure you don't lose all your money.
Smart Tips To Help You Avoid Losing Cash When Gambling
Determine Your Budget
Determining your budget is one of the most crucial steps you can take at the beginning of this journey. Keep in mind that you should never employ the money you saved for basic living expenses.
When we say this, we refer to things like monthly bills, food, transportation, and many others. If you've managed to set some cash aside for these necessities and you have some money to spare, then it's completely fine to use it for interesting activities, such as online gambling.
In these types of situations, it's all about priorities. If you do not perceive retirement funds, or having cash for rainy days as important, then there's nothing wrong in spending it on online games.
Select The Right Games
There are a lot of online casinos that offer spectacular games, however, if you're relatively new to this, then for starters it would be wise to opt for one that doesn't offer solely slot games. How come?
Well, that's because these games are most lucrative for online casinos due to the fact that they rely mostly on luck rather than skills. Punters are at risk of losing a bunch of cash in a blink of an eye because (almost all the time) the odds are stacked against them.
On the other hand, the situation with poker and blackjack is drastically different because these games require a lot more skills and top-notch strategies that can help gamblers enhance their chances of winning. Don't forget that without a proper strategy, you won't be able to beat these games at all!
Adding More Helpful Advice Below
Pay Attention To The Bonuses!
A vast majority of online casinos offer enticing bonuses like bonus credits, free spins, and free games to attract more players and keep them amused. But before you opt for any bonus, you should first get yourself familiar with it to know exactly what to look out for.
If you're looking for something good, then you should opt for an online sportsbook and casino Bovada. Namely, with the help of the Bovada forfeit bonus list, you will get the opportunity to unlock numerous welcome packages for sports bettors and casino players. Speaking of bonuses, remember that you should never deposit any cash before your offer becomes active.
Now, if a certain offer requires you to put some money before it becomes active, then it would be advisable to reconsider claiming it. Why is that? Well, that's because it could potentially be a scam that will cause you to spend more money than you originally planned.
Another thing that you should pay attention to is the wagering requirements for the bonus. The higher the bonus, the lower the wagering requirements. And above all, make sure to check to see whether your bonus is actually valid for the games you chose and that it doesn't expire before you decide to utilize it.
For Starters, Opt For Play Money
This particularly refers to newbies. In case you didn't know, literally, every online casino has both play-money and real-money versions of the games at their disposal. If you decide to play real-money games, then you are obligated to deposit cash into your account before placing any wagers.
If God forbid, you lose any cash, it is going to disappear from your account. If you want to avoid that, then for starters, you should definitely opt for a play-money version of online games until you're positively sure that you are ready to put your money at risk.
Don't Forget To Take A Break!
Yes, we do know how engaging and exciting this whole experience can be and oftentimes, it can be easy to get caught up in the thrill without noticing how much time and money you've spent.
If you notice that your concentration and attention span are not as good as in the beginning, then it's certainly a sign that you should take a break, otherwise, you will spend a bunch of cash without actually achieving anything.
If you notice that things are starting to become messy and that you are no longer sure that you are taking the right steps, then you simply must take a break and return to these games whenever you feel you're ready.
Why is this essential to do? Bear in mind that this step is going to help you unwind and relax for a bit and maybe encourage your exhausted brain to come up with some more effective strategies that will help you earn some bucks.
Play Games That You're Familiar With
Playing games that are new to you is generally a great idea because that's a good way to expand your horizons and enhance your skills, however, if you want to earn some money, then it would be smarter to rather opt for the games you're familiar with.
Consequently, you should stick with the ones you know best because only then you'll be able to actually win. At the end of the day, this strategy will help you stay near the edge of your gambling budget and not blow it.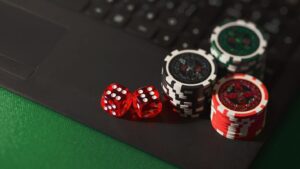 No matter how much you adore online gambling, you have to be real and admit to yourself that this industry isn't always the land of milk and honey and that odds are often stacked against you. That's why it would be wise to use these tips above, to prevent any disaster from happening.