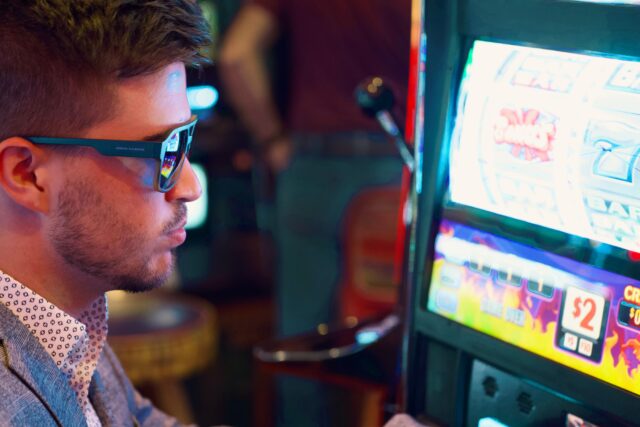 Although gambling is a thrilling and potentially profitable activity, it is also quite risky. As a skilled gambler, you probably know best how easy it is to make a wrong decision and lose a lot of money in a second or two.
As such, you might need an additional source of income to minimize the chances of straining your home budget with your hobby. You'd be pleased to know that there are several ways in which you can earn extra money using only your in-depth knowledge of gambling.
You might become a gambling blogger and earn money through affiliate marketing. You could also start a Patreon and develop comprehensive gambling tutorials for your sponsors. Besides that, you may want to get involved in game testing for online betting sites.
Finally, you might become a poker coach and help others get experience and develop their gaming skills. Read the article below and earn additional money with your gambling know-how!
Start Your Own Gambling Blog
The first way to earn extra income as a skilled gambler is to start your gambling blog. The most common type of blog is a personal one, where you write about your gambling experiences and share your opinion or reviews with the rest of the world.
However, you can also use your blog to promote certain products and services. To make money in this way, you will need to choose a niche and write engaging content that will attract visitors to your page. The niche you choose should be something you are passionate about (e.g., poker or slots) so that you can write quality articles easily. Or you can write comprehensive articles for other platforms, such as this Grand Rush casino review or a gambling guide.
Once you have established your blog and started to attract visitors, you can start promoting products on it. The first thing you need to do is find the right affiliate partner. You can look for gambling websites that offer affiliate programs and become a part of one.
After that, you will be given a unique link that you will use as an affiliate. Whenever someone clicks on that link and makes a purchase on the website, you will get a commission from the sale. This is how you earn money as an affiliate marketer.
Create a Patreon and Deliver Educative Content
Another way to earn additional income as a skilled gambler is to create a Patreon account. With Patreon, you can develop and sell comprehensive gambling tutorials that teach others how to play the game. You could also give your sponsors access to exclusive content that they would not be able to get anywhere else.
To start making money on Patreon, you will need to sign up for an account and start creating content that people will be interested in paying for. You can use your existing blog as a foundation for your Patreon account.
Patreon allows you to set up different membership tiers to offer different things at different prices. For example, you can provide a monthly membership that gives people access to all of your content or put some of it behind various paywalls. The price you set for your content will depend on the quality of the tutorials and the amount of time you spend developing them.
Get Involved in Game Testing
If you are a skilled gambler, you may be able to get involved in game testing for online betting sites. When new games are developed, they need to be tested to ensure they are fair and fun to play and don't contain any bugs. This is where you come in.
As a game tester, you will be responsible for playing a game and giving feedback based on your experience. This feedback is used to improve the game before it is released to the public.
To get started, you will need to find online gambling sites looking for game testers. You can usually find these opportunities by searching for "game testing" on job boards or freelance websites. Once you have found a few possibilities, you will need to create a portfolio that showcases your skills and experience.
After that, you can start applying for jobs and hope to get hired. If you're as skilled as you believe yourself to be, you should have no issues landing the job sooner or later.
Become a Poker Coach
The final way to make additional income as a skilled gambler is to become a poker coach. As a poker coach, you will provide guidance and advice to other players who are trying to improve their game.
You can help them develop their skills and give them tips on how to make the most of their gambling experiences. In order to become a poker coach, you will need to have a lot of experience playing the game. You will also need to be able to communicate effectively with your students.
If you think you have what it takes, you can start advertising your services online. You can create a website or post ads on online gaming forums and job boards. You may also reach out to poker players directly and offer your services.
Once you have found a few students, you will need to create a lesson plan and start teaching them what they need to know. Just remember, you need to accurately gauge the issues of your students. For example, someone might have no problems hiding their own emotions but be hopeless at reading others at the same time.
Conclusion
As you can see, there are several ways to earn additional income as a skilled gambler. Creating your blog allows you to write about your gambling experiences and promote products on it. Patreon is a platform that enables sponsors to fund your activities if they are interesting enough – it's ideal for developing and selling gambling tutorials to those who wish to enjoy gaming more.
You can also get involved in game testing or become a poker coach and help others improve their skills. As long as you put your mind to it, you're bound to earn something using these tips! Good luck!