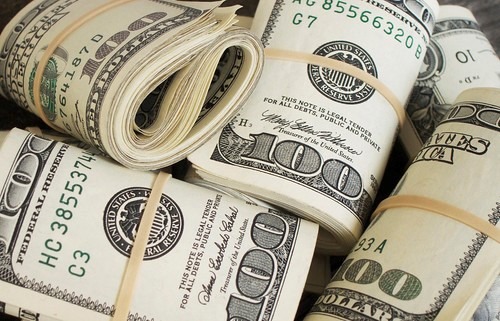 Making your money work for you is one of the most important principles of personal finance. If you want your investments to accrue interest over time, choosing a high-yield savings account can help. To choose the account that's right for your financial situation, it can be helpful to read about some of the important factors that can affect how your money performs. Understanding how these different factors help you reach your economic goals is the first step to finding the account that's right for you. Keep reading to see what factors you should be considering.
Large ATM Networks
Working with a financial institution that offers a vast network of ATMs can be a good way for you to keep your money available at all times. Having access to an ATM, no matter where you are, can keep you feeling secure in any situation. While shopping around for the right high-yield savings account, you might want to conduct some research into how many machines each institution partners with. Understanding where you can deposit and withdraw funds while on the go is an important factor to consider when deciding where to save your money.
Above-Average APY
Interest rates are another important factor to consider when deciding between different high-yield savings accounts. With interest rates on the rise, it's important to find an account that really makes your money work for you. The annual percentage yield (APY) of a particular savings account is one of the most important factors to consider if you're trying to decide on where to invest your money. This percentage represents how much money you earn over time with your account. Consider choosing a bank that offers an APY above the national average.
Mobile-Friendly Apps
Mobile applications give us access to our money from anywhere in the world. Apps that are easy to use and provide a wide variety of functionalities represent an important component of managing your finances. Accessing all your important financial information from the palm of your hand gives you the freedom to monitor your account's activity and withdraw money without the need to visit your bank in person. While these apps are useful, not every app is created equal. Finding a savings account that gives you access to an intuitive app can help you save time and money.
Monthly Fees
The monthly fees that you pay to operate a high-yield savings account are another element you should consider when deciding on an account. While some accounts may offer attractive rates and top-tier services, if you have to pay a large monthly fee, these accounts may not be worth it. Depending on your situation, you might benefit from an account that offers all these premium services, but if you have to pay a large fee, it can be a good idea to sit down and calculate how much value you'll actually gain from paying these fees every month.
These are just a few of the factors that you should consider when opening a high-yield savings account. To find the perfect account for you, it may also help to work with a licensed financial adviser.