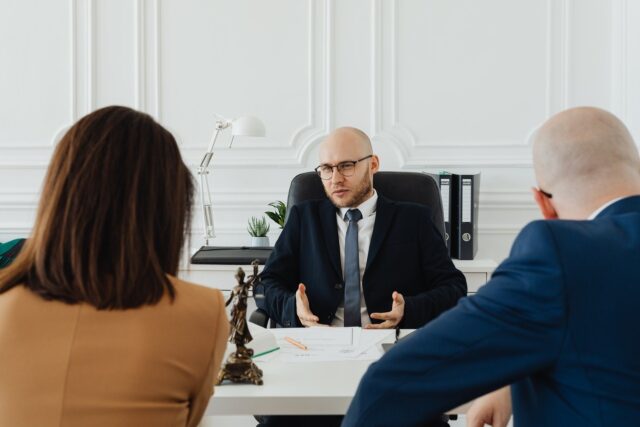 Legislative challenges often disturb people, and the solution seems far-fetched. Every year, Americans bring 40 million lawsuits against their opponents, thereby indicating a growing demand for legal help among our countrymen. So, which financial problems require people and business owners especially to hire lawyers today? Statistics indicate that 40% of the people in the United States are suffering from serious finance-related issues. Similarly, monetary threats are one of the major causes why doing business in America's deemed perilous. You must employ the services of lawyers with financial expertise for resolving these problems.
Financial problems threaten both the public and corporations with bankruptcy in the 21st century. So, business owners shouldn't neglect to hire lawyers today to resolve their financial affairs. So, what sort of money matters compel you to get some legal help? The Justice Gap Report shows that some 70% of low-income Americans face civil legal issues, many of which are financial. Whether you're now buying/selling property, supervising mergers & acquisitions, or creating estate-planning documents, all these matters require you to ask for experts' assistance. So, these are some financial problems you might need legal help with:
Creating Estate Planning Documents
Estate planning doesn't just include creating a will or trust before your death. These documents are helpful to distribute your assets according to your wishes after you're long gone. You should contact an estate planning service to nominate guardians for your children and update your testament. Also, these services can help you transfer the medical/financial power of attorney to someone you trust. These financial experts also allow you to navigate through different types of Will out there as well.
Making Investing Decisions
Watching The Wolf of Wall Street, everyone's become interested in the stock market. However, you shouldn't invest your wealth into anything without consulting with financial attorneys. These people can protect you from purchasing things that may potentially bankrupt you. The pandemic today has made American homeowners worried about their future. So, getting some legal help will enable you to stay away from bad investments.
How do you declare bankruptcy? Unlike Michael Scott, you can't just announce that you've become bankrupt and expect your financial problems to go away! Consumer/business bankruptcy claims are pretty complex legal affairs that require the services of financial attorneys. Business owners can use their services to protect the company's assets after going bankrupt. Similarly, homeowners must get legal help and hire experts to handle bankruptcy claims.
Buying/selling property constitutes an important financial transaction that doesn't require people to have a complete know-how of the law. However, you should still contact real estate agents for advice about the concerned property, especially if you're buying. So, you avoid purchasing a property that's in poorer condition than it was presented.
What about planning for your retirement! Unlike people's guesses, not everyone in America's saving for retirement right now. Many older adults can't fathom their insurance and annuities. They must get some legal help in this matter by contacting financial services lawyers. They can go through the contract you have with your insurance people. So, financial attorneys can help you understand how these contracts affect you and your company.
What happens when you fail to understand tax law properly? Well, taxation lawyers are here to help you pay your taxes punctually. We're not exaggerating while claiming that tax law isn't just complex but complicated beyond your imagination. That's why even common citizens sometimes have to get legal help to avoid the wrath of the IRS. So, contact financial attorneys to get out of these situations.
Why should you spend more money on financial attorneys when you already have massive amounts of unpaid debt! Well, these experts can prevent debt collectors from taking illegal means to get their money. They're well-versed with FDCPA guidelines that protect people from immoral debt collection practices. Also, they can negotiate a repayment schedule with your creditors. Thus, you can pay now what you owe easily.
People were already facing expensive healthcare before COVID, but the pandemic caused a huge rise in medical bills for common Americans. So, you can contact Medicaid lawyers to help you afford any expensive surgery/operation today. Owning the hospital has become a pretty common issue related to finance in society right now. These lawyers can have a conversation with the insurance people on your behalf and negotiate the discount you deserve.
Identity theft makes millions of families suffer annually in our country alone. What to do when a guy steals your identity? The obvious solution involves getting legal help since the financial outcomes of identity theft may ruin your prospects of getting, for example, another credit card or opening up a savings account. Financial attorneys can help you resolve these problems and protect you from any future identity-related crisis. So, get help when your private information leaks and is being misused.
In the end, let's not forget that most people in the country aren't money-savvy. Statistics show that 53% of Americans are financially anxious, while only 20% of young people can pass financial literacy quizzes. Financial problems are still overwhelming for many therefore getting some help can enable you to easily navigate any money-related labyrinth. So, if you consider financial challenges insurmountable, communicate problems with financial attorneys to resolve all these issues.
 Statistics indicate that around two-thirds of Americans suffered from legal issues in 2021. Also, the pretty recent Mind over Money survey has shown that 77% of our countrymen are worried about their financial situation. Sadly, many people venture into U.S. courts without hiring lawyers. You can't resolve financial problems without financial attorneys who advise you regarding these issues. We've mentioned some financial challenges that require legal help. If you're buying/selling a property, then you can hire financial attorneys. Moreover, skilled lawyers must handle estate planning along with taxation problems, bankruptcy challenges, and identify theft. A person facing problems with debt collectors should also contact well-experienced attorneys. They also help you handle excessive healthcare expenditures while showing you how to invest your money wisely.