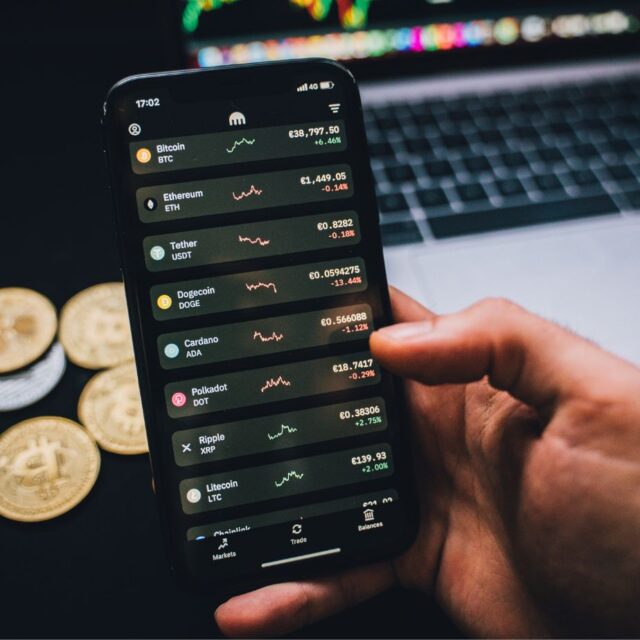 When it comes to buying and selling cryptocurrency, there are a few different options available to you. In this blog post, we're going to compare two of the most popular choices: Uphold and Coinbase. We'll break down the pros and cons of each so that you can decide which is the best option for you. Keep reading to learn more!
Uphold Pros:
Uphold offers a much wider range of cryptocurrencies than Coinbase. If you're looking to buy or sell a specific type of coin, chances are good that Uphold will have it.
commissions and fees are generally lower on Uphold than on Coinbase. This is especially true if you're looking to buy alternative cryptocurrencies (altcoins).
Uphold offers more transparent pricing than Coinbase. When you're looking at the fee schedule on Uphold, everything is laid out in an easy-to-understand way with no hidden costs.
"Fuel" points are given to users for every transaction made on the platform. These points can be redeemed for various rewards such as gift cards or discounts on trading fees.
Uphold offers a mobile app that makes buying, selling, and transferring cryptocurrency easier than ever before.
Cons:
Uphold's customer support has been known to be slow in responding to inquiries. If you need help urgently, you may not get the assistance you need in a timely manner.
The process of verifying your identity on Uphold can be a bit confusing and time-consuming. Make sure you have all of the required documents handy before starting the verification process.
Some users have complained about experiencing technical glitches when using the Uphold platform. While these seem to be few and far between, it's something to keep in mind if you're considering using the service.
Coinbase Pros:
Coinbase is one of the most well-known and trusted names in cryptocurrency exchange. If security is your main concern, Coinbase may be a good choice for you.
Coinbase offers a much simpler user interface than Uphold. If you're new to buying and selling cryptocurrency, Coinbase may be a better choice as it's less overwhelming than some of the other options on the market.
3 There is no minimum deposit amount when using Coinbase, which makes it a great choice if you're looking to buy or sell smaller amounts of cryptocurrency.
4 The customer support team at Coinbase is generally very responsive and helpful..5 Unlike Uphold, Coinbase allows users to purchase cryptocurrency with fiat currency (USD, EUR, GBP etc.) as well as with Bitcoin or Ethereum.
Cons:
Like Uphold, Coinbase also charges rather high fees for certain types of transactions.
2 While it's possible to store your cryptocurrency in a wallet on your own computer with Coinbase, doing so requires an extra level of expertise that some users may not be comfortable with.
3 Buying and selling cryptocurrency can take several days with Coinbase due to the company's compliance with financial regulations.
Conclusion:
So, which platform is better for you? It really depends on your individual needs and preferences. If security is your top priority, Coinbase may be a better choice thanks to its excellent reputation in the industry. If low fees are more important to you than simplicity, then Uphold could be a better option as it offers some of the lowest fees on the market..Both platforms have their pros and cons, so it's important to do your research before choosing one (or both!) to use for buying and selling cryptocurrency.