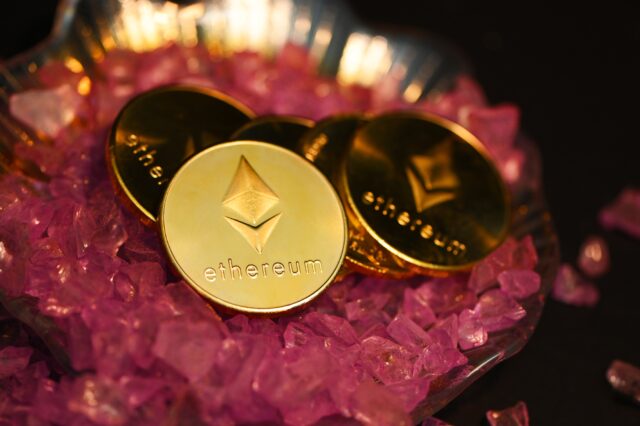 Crypto casinos are a relatively new concept that emerged along with the rise of cryptocurrencies. With the increasing popularity of digital currencies like Bitcoin, Ethereum, and Litecoin, it was only a matter of time before someone decided to combine them with another booming industry: online gambling. 
The first crypto casino is believed to have been created in 2011 when Bitcasino.io, formerly known as BitCasino, launched as the world's first Bitcoin-only online casino. It offered players the opportunity to play a variety of casino games, such as slots, blackjack, and roulette, using only Bitcoin as a currency. 
The initial creation of crypto casinos was driven by the advantages that cryptocurrencies offer over traditional fiat currencies. These advantages include fast and cheap transactions, anonymity, and security. While traditional online casinos often struggle with slow transaction times, high fees, and the risk of fraud, crypto casinos can offer players a more seamless and secure gaming experience. 
Furthermore, crypto casinos have also opened up the online gambling market to players from countries that have strict regulations on online gambling. Since cryptocurrencies do not require third-party payment providers, players from these countries can join crypto casinos without facing restrictions. 
The initial creation of crypto casinos has also led to the development of blockchain-based casino games. These games are built on top of blockchain technology, ensuring transparency and fairness. They use smart contracts to execute bets and payouts, eliminating the possibility of human error or tampering. 
Moreover, the use of cryptocurrencies in casinos has also introduced the concept of provably fair games. These are games where players can verify that the outcome of a bet was determined fairly, without any interference from the house. This adds an extra layer of trust and transparency for players. 
As the popularity of cryptocurrencies continued to grow, so did the number of crypto casinos. Today, there are hundreds of crypto casinos operating around the world, offering players a wide variety of games and bonuses. These casinos also often have their own native tokens, which can be used to access exclusive features and promotions.
How To Avoid Scam? 
Despite its many perks, crypto casinos are still a form of gambling and, as with any other form of gambling, it is important for players to take necessary precautions to avoid scams. Here are some tips to help you avoid scams and have a safe and enjoyable gaming experience at crypto casinos: 
Do your research: Before signing up at a crypto casino, research the site thoroughly. Look for reviews from other players and check the casino's reputation in online gambling communities. A reputable and trustworthy

cryptocasino

will have a good track record and positive reviews from its players. 

Check for a valid license: Make sure the casino you choose has a valid gambling license from a reputable regulatory body. This provides assurance that the casino operates in compliance with laws and regulations, ensuring fair play and player protection. 

Read the terms and conditions: It is essential to read and understand the terms and conditions of a crypto casino before signing up. Pay attention to the withdrawal and bonus policies, as well as any wagering requirements. Some casinos may also have hidden terms that could make it difficult for players to withdraw their winnings. 

Secure your account: To protect your funds, make sure to use strong passwords and enable two-factor authentication for your casino account. This will prevent unauthorized access to your funds. 

Use trusted wallets: When depositing and withdrawing funds from a crypto casino, make sure to use trusted and secure wallets. Avoid sharing wallet information with anyone and

keep your private keys safe

. 

Set a budget and stick to it: As with any form of gambling, it is important to set a budget for your gaming activities and stick to it. This will help you avoid overspending and getting into financial trouble. 

Be aware of scams: Unfortunately, there are still scammers trying to take advantage of uninformed players in the world of crypto casinos. Be wary of any offers that seem too good to be true and never share private information or send funds to unknown entities. 
In conclusion, while crypto casinos offer many unique advantages, including fast transactions and transparency, they still require players to do their due diligence in order to avoid scams. By following these tips, players can enjoy a safe and enjoyable gambling experience at crypto casinos.
Its Future 
The future of crypto casinos looks bright, with an increasing number of players opting to use digital currencies for their online gambling activities. As the use of cryptocurrencies becomes more mainstream, it is likely that more traditional online casinos will also start accepting them as a form of payment. 
Furthermore, the development of blockchain technology and the rise of decentralized apps (DApps) are expected to bring about significant changes in the world of online gambling. These advancements could potentially eliminate the need for centralized casinos altogether, as players can interact directly with the game through smart contracts and decentralized platforms. 
Moreover, the use of cryptocurrencies in the gambling industry has also sparked interest from traditional financial institutions. In 2021, major investment bank Goldman Sachs announced plans to offer bitcoin and other cryptocurrencies to its clients, signaling a growing acceptance of digital currencies. 
However, it is important to note that the future of crypto casinos is still uncertain, as regulations and the overall adoption of cryptocurrencies continue to evolve. However, it is likely that as more people become comfortable and familiar with digital currencies, the popularity and prevalence of crypto casinos will continue to grow. 
In the long run, crypto casinos could potentially revolutionize the online gambling industry, offering players a more secure, transparent, and seamless gaming experience. But, as with any form of gambling, responsible play is still crucial for the safety and well-being of players.