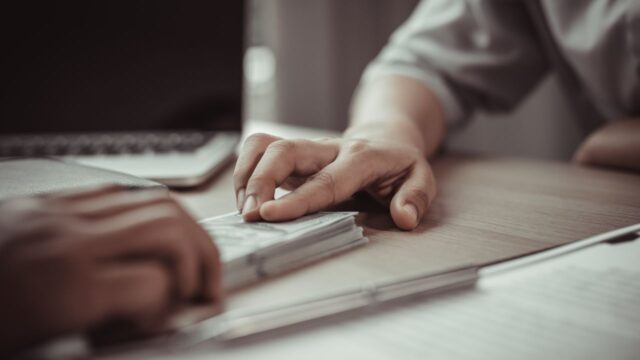 What does 'Past Due' mean
Past due is a loan payment that has not been made as of its due date. A borrower who is past due may be subject to late fees, unless the borrower is still within a grace period. Failure to repay a loan on time could have negative implications for the borrower's credit status or cause the loan terms to be permanently adjusted.
Explaining 'Past Due'
If a loan payment is due by the 10th of the month and is not paid by the 11th, the payment will be considered past due. Depending on the policy of the lender, the borrower will either immediately be charged a late fee or will enter a grace period. If, for example, there is a grace period of 10 days, the borrower would not be charged a late fee until the 21st of the month. If the payment is still not made by the end of the grace period, late fees will then be applied.
How a customer is treated on a past-due payment will often come down to their payment history; if there is a pattern of late payments, the grace period may be shortened or removed.
The consequences of not paying your bills on time
Not paying your bills on time can have a number of consequences. For one thing, it can damage your credit score, making it difficult to get approved for loans or lines of credit in the future. Additionally, late payments can result in additional fees and interest charges, which can add up quickly. In extreme cases, failure to pay bills can even lead to legal action. Therefore, it is important to make sure that you always pay your bills on time. By doing so, you can avoid these consequences and keep your finances healthy.
How to get out of debt
Debt can feel like a weight around your neck, but it doesn't have to be a life sentence. There are many things you can do to get out of debt and start fresh. First, take a close look at your finances and figure out where you stand. This will help you develop a plan to pay off your debts. Next, start making more than the minimum payments on your debts. even a small extra payment can make a big difference over time. You may also want to consider consolidating your debt into one monthly payment. This can help you save money on interest and make it easier to stay on top of your debts. Finally, keep in mind that getting out of debt takes time and discipline. But if you're willing to stick with it, you can get your finances back on track.
Bankruptcy – is it the right choice for you?
Bankruptcy is a legal process that allows people or businesses to have some or all of their debts forgiven. While it can be a good option for those struggling with debt, it's important to understand the pros and cons before making a decision. Among the advantages of bankruptcy are the following: it can give you a fresh start by wiping out most of your debts; it can stop creditors from harassing you; and it can allow you to keep certain assets, like your home or car.
On the other hand, there are also some drawbacks: it will stay on your credit report for up to 10 years, making it difficult to get approved for loans or credit cards; it may not cover all types of debt; and it can be costly and time-consuming. Ultimately, whether or not bankruptcy is the right choice for you depends on your individual circumstances. If you're struggling with debt, it's important to speak with a financial advisor to explore all of your options.
Ways to avoid getting into debt in the first place
Debt can be a trap that is difficult to escape. Once you start accruing interest, it can be tough to keep up with payments, and the situation can quickly spiral out of control. That's why it's important to do everything you can to avoid getting into debt in the first place. One of the best ways to do this is to live within your means. That means spending only as much as you can afford and being mindful of your purchases. It's also important to build up an emergency fund so that you have money set aside for unexpected expenses. Doing these things can help you avoid getting into debt and stay on solid financial footing.