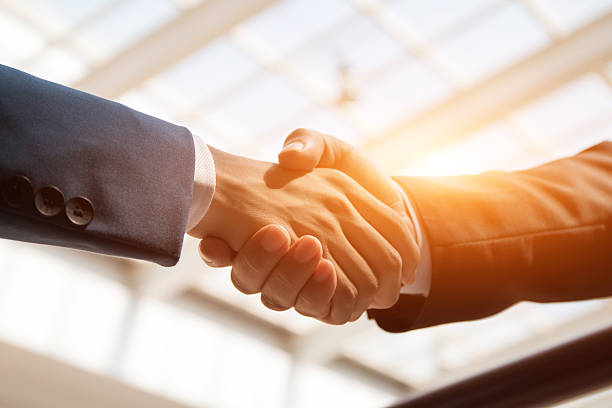 CFOs are integral in overseeing financial operations, management, and forward-looking strategic initiatives within a company. While large organizations usually employ full-time CFOs owing to their significant influence on decision-making, many startups and small businesses find this approach financially impractical. This gap in the market is perfectly filled by fractional CFOs. They bring to the table the expertise, tools, and resources required for businesses to achieve their financial milestones without straining the budget.
Mastery in Fundraising
Fundraising remains a hurdle for many startups and small enterprises, often becoming the stumbling block leading to numerous business failures. Fractional CFOs step in with their expertise to simplify and streamline this process. They adeptly present the company's financial health to potential investors, aiding in capital acquisition. From crafting budgets to pinpointing prospective investors, these CFOs are instrumental in propelling rapid business growth.
A Comprehensive Financial Perspective
The backbone of successful business management lies in accurate financial monitoring. Fractional CFOs adeptly navigate complex financial data, forecasting various financial outcomes. They leverage cash flow predictions to grasp the company's current financial standing and meticulously track both the sources and outflow of capital. By providing a comprehensive financial perspective, fractional CFOs prove invaluable for burgeoning businesses.
Crafting Future Financial Goals
Fractional CFOs enable companies to set their sights on the horizon, crafting ambitious yet achievable long-term financial targets. Through strategic planning, they ensure businesses stay on course to realize their overarching objectives. Their constant monitoring of performance metrics provides businesses with insights into their growth trajectory. From funding new equipment acquisitions to other large-scale investments, these CFOs have the acumen to plan for future financial undertakings.
Data-Driven Business
Decisions With the influx of financial data businesses encounter daily, it's easy to lose clarity. Fractional CFOs ensure that decisions are backed by robust data analysis, providing a clear picture by examining both historical and current financial metrics. Their expertise shines in financial forecasting, ensuring companies make well-informed choices.
Optimal Use of Financial Tools
Armed with experience, fractional CFOs maximize the utility of available financial tools and resources. They guide businesses in adopting data analytics and financial software solutions that enhance efficiency – for example, automating daily accounting chores. Their insights help choose the best-suited financial platforms tailored to the specific needs of startups and small businesses.
Adapting Financial Strategies for Growth
As businesses flourish, they need a seasoned hand to navigate the evolving financial terrain. Expansion often translates to increased expenditures and transactions. Fractional CFOs provide the expertise to adjust financial strategies in tandem with business growth, ensuring consistent performance even as the business landscape shifts.
Dedicated Financial Expertise
Every startup is unique, and so are its financial aspirations. A software-as-a-service (SaaS) business, for instance, has specific revenue models and a predominantly customer-driven focus. Fractional CFOs discern these nuances, evaluating customer-driven metrics and projecting future sales and profitability. They assist in various domains, from budgeting and forecasting to mergers, strategic planning, and even business restructuring.
In Summary
The pivotal role fractional CFOs play in the financial success of startups and small businesses is evident. With a deep-seated understanding of finance, they enable businesses to make informed, strategic decisions. For businesses operating on tight budgets, fractional CFOs offer the perfect blend of financial wisdom and affordability. Equipped with the right tools, knowledge, and experience, they serve as the linchpin to achieving business objectives.