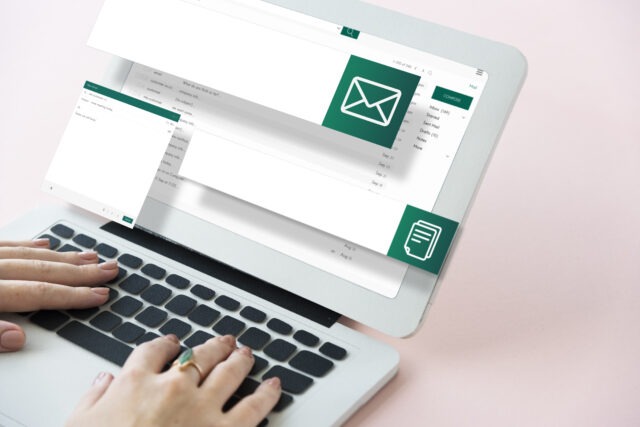 The internet has changed the way in which customers interact with a brand. This is why sending an email and keeping fingers crossed that the recipient will open it is not enough. Instead, companies should use email marketing in the right way, as it is a valuable tool that can improve the relationship between clients and businesses. However, no one can know what are the best ways to use email marketing overnight, as it is an art that requires practice. 
Email marketing gives the chance to businesses to convert their audience into loyal customers. Email marketing remains an ideal choice for marketing campaigns, especially for small business owners. The advantages are plenty; it can engage an audience, increase sales and develop a good readership. Plus, this is a strategy that doesn't break the bank. Although all businesses can use this strategy to their advantage, many companies still make mistakes when sending emails, so the results are not the ones they might expect.
Here are the most common mistakes that need to be avoided in email marketing. 
Selling too hard
When emailing your clients, it is vital to understand why you are doing this in the first place. You might want to increase your website traffic or sales, but you must vary your emails. If you try to sell your products with every email you send, people will not appreciate it. This is why balancing your product offers with helpful content is good. For example, if you run a furniture store, you could send out a weekly newsletter with tips on how to organize your house better. If you mix these types of emails with regular offers, you can showcase relevant sales and new items.
Sharing ideas and tips will allow you to engage with your clients through content marketing. With this, you can position yourself as an expert, and thus, you could gain the trust of your customers. This will lead to improved conversion rates. 
Relying on automation in a great measure
These days, we must all agree that there is too much automation, which is good for some processes but not for all. For instance, using automation in emails will not benefit your company, as the email might sound too standard and cold. This is why, if you really want to connect with an investor or client, you should take the time and create a well-researched and precise text. A more personalized alternative will be more appreciated than the daily burdensome trash email people receive. 
Also, you should try as hard as possible to be unique in your emails. If your emails look like somebody else's, you are not prioritizing your message. 
Not optimizing for mobile
There is a majority of people who continue to use their smartphones to check their inboxes. So, these days, optimizing emails for mobile devices is essential. It would be good to send a test copy to yourself to check if everything looks good and can be easily read from a phone before sending the newsletter to clients.
The best emails are the ones that give customers a great experience both on desktop and mobile. You might need more minutes than usual to perfect your email's format, but the effort will be worth it. The chances that people will delete their emails if they aren't well displayed on mobiles are high, so you should avoid making this mistake. 
Avoiding customer segmentation
Marketing will always be more effective if the message is targeted. Businesses should always customize their emails to the needs of each client. This can be done through customer segmentation, which involves sorting customers into small groups with similar buying habits. Customers will likely engage with the content if you send marketing emails personalized to these groups. If you avoid this approach, you will make a big marketing mistake. 
Customers don't want to feel just like a subscriber on your list but someone important who matters to the company. You can make them feel more special by including personalized greetings at the beginning of each email. 
Besides customer segmentation, businesses should also research their audience to be able to learn more about customers. Some industries and companies, like private banks and wealth and investment managers, need meticulous insights into markets and clients. Serving the wealthy requires business diligence, which is why wealth & HNWI research is necessary.
Ignoring GDPR
GDPR changed the way in which companies sent their emails. Now, businesses must comply with the GDPR legislation and show proof that clients have chosen to receive emails from companies. By following legal guidelines and avoiding common mistakes, you will not risk anything or put your customers' data at risk. 
Not using analytics
To make customers engage with your emails, you need to use analytics. You should pay attention to the click-through rates and monitor the rate constantly. Also, with each email, you should check if you are gaining new subscribers or losing people. This way, you will see what works best for you and what types of emails are liked by your customers.
Without monitoring analytics, it is hard to know what your clients want and what you should offer to them. Neglecting analytics is a mistake that will hurt your business. So, if you put money and time into email marketing, at least you can make sure to verify the analytics to see if your efforts lead somewhere. 
Adding too many images
Images are an important tool for a marketing email because, with their help, the text will look cleaner and easier to read. But some people block email images. This is why, if you include too many pictures, your recipients might not see anything but a blank email. To avoid this mistake, you should use only a few images and space them out evenly. 
Sending emails at the wrong time
The time when you send an email will impact the rate of clients that open and read it. Experts suggest that 11am has the highest open rate. The days in which you choose to send emails are also important, and Wednesday and Friday are believed to be the best days to send emails. Avoid sending emails very late in the evening or at odd times, as they might get lost in the crowded inbox. As you can see, timing is very important in email marketing.
If you want the best results with email marketing, you must avoid making mistakes.