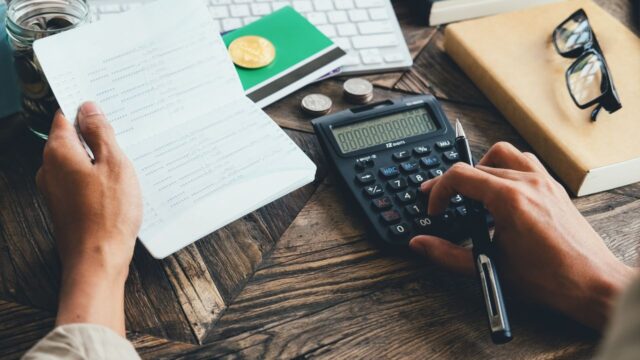 As a small business owner, finding the right bank account for your business is crucial for financial management. With so many options available, choosing the right account can be a daunting task. Novo and Bluevine are two popular online banking options for businesses. While both have similar features, there are some key differences that may make one a better fit for your needs than the other. In this blog post, we will compare Novo vs Bluevine, highlighting their similarities and differences to help you make an informed decision.
Account Features
Both Novo and Bluevine offer free business checking accounts with no monthly fees. Both accounts also provide unlimited transactions, free ATM access, and mobile check deposit. Novo offers a high yield savings account while Bluevine, on the other hand, offers an interest-earning checking account. Novo also provides customers with a physical debit card while Bluevine offers a virtual debit card for online purchases. In terms of account features, both options are relatively similar with just subtle differences.
Account Fees
While both banking solutions have no monthly fees, there are some other notable differences in their fee structures. Novo does not charge any ATM fees but customers may incur fees if they use out-of-network ATMs. Bluevine, on the other hand, only allows free withdrawals from MoneyPass ATMs but does not charge any other fees. Novo also does not charge any incoming wire transfer fees while Bluevine charges $15 for incoming wire transfers. Novo has a $27 insufficient funds fee while Bluevine imposes a $15 fee.
Account Management
Both banking solutions have mobile apps that allow for convenient account management on-the-go. Novo's app also provides budgeting and cash flow management tools that Bluevine does not offer. In addition, Novo's customer support is available 24/7 via chat or phone while Bluevine's customer support is only available by phone during business hours. However, Bluevine does provide customers with more funding options and loan products compared to Novo.
Account Eligibility
Novo and Bluevine have different eligibility requirements for opening a business account. Novo requires you to be a US citizen or permanent resident with a valid Social Security number. Bluevine requires you to have a minimum credit score of 530, be in business for at least six months, and have a minimum of $100,000 in annual revenue. Novo requires no minimum balances or deposits to open an account, while Bluevine requests a minimum deposit of $1,000.
Account Security
Both accounts are FDIC-insured up to $250,000, ensuring your funds are safe and secure. Additionally, both accounts use encryption to protect customer data from fraud or theft. Novo also offers two-factor authentication for added security, while Bluevine uses a PIN system for mobile app access. Both banking solutions have strong measures in place to protect your business financial information.
Conclusion: Choosing the right business banking solution requires careful consideration of your business needs and preferences. Novo and Bluevine are both great options when it comes to online business banking, with similar features and benefits. While Novo provides budgeting and cash flow management tools, Bluevine offers more funding and loan products. Novo does not charge any incoming wire transfer fees while Bluevine only allows free withdrawals from MoneyPass ATMs. In the end, it's important to weigh the pros and cons of each option to choose the best fit for your business.